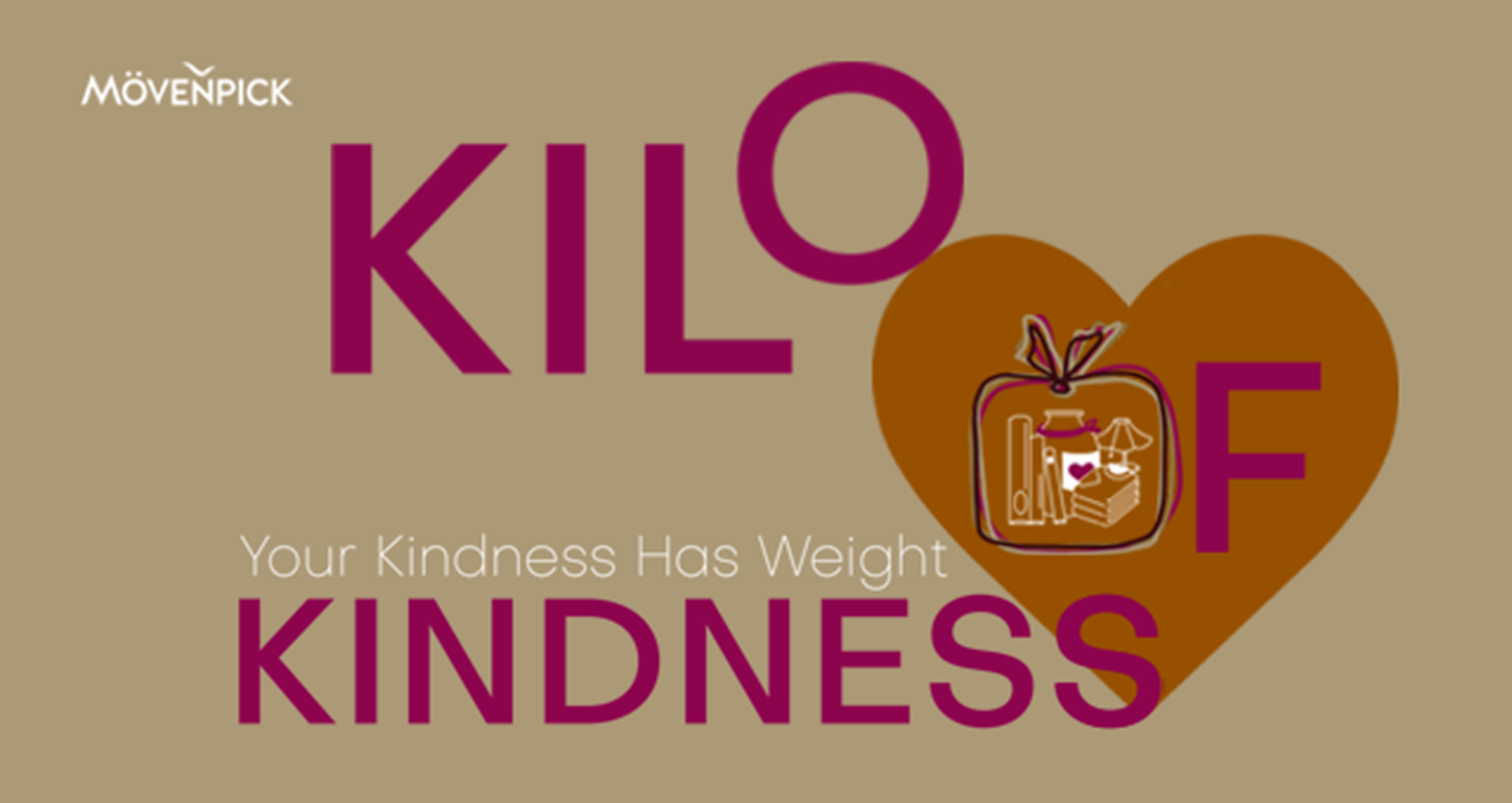 Mövenpick Hotels & Resorts is once again delighted to announce its annual 'Kilo of Kindness' campaign for the month of October: collecting community donations of clothes, food, toys and school supplies in support of organisations working to spread heartfelt care and enrich lives.
Mövenpick Ambassador Hotel Accra is taking part in the charitable giving campaign for its 8th year, and invites guests, visitors and members of the Accra community to bring in one or more kilos of pre-loved and soon-to-be-loved donations.
"Mövenpick believes in the power of food as a force for good and a medium for positive change, so we invite you to bring a bag of donations to one of our participating hotels," said Kishan Chandnani, Global Vice President-Premium Brands, Accor.
"Each year, Kilo of Kindness gives us an opportunity to weave the warm Mövenpick spirit of generosity more deeply throughout our communities. The campaign allows us to reach beyond our hotel walls and share our food – along with clothing, toys and school supplies – with those most in need, bringing more smiles to the faces in our communities."
This year, Mövenpick's Kilo of Kindness aims to gather 25,000 kilos of donations across 77 participating Mövenpick hotels around the world – more destinations than ever before. Achieving this year's goal will bring the added excitement of surpassing an amazing milestone of 100,000 kilos donated since the campaign began in 2015.
The power of kindness can transform moments – and lives. Last year, Mövenpick Hotel & Apartments Bur Dubai and Mövenpick Hotel Apartments Al Mamzar Dubai together collected more than 3,000 kilos. In Croatia, Mövenpick Zagreb delivered 509 kilos to SOS Villages, giving over 150 young adults the love and nurturing they always deserved.
"Acts of kindness really do hold weight. Our team at Mövenpick Ambassador Hotel Accra will be delighted to receive donations on behalf of our local charities throughout October – simply load a bag with a kilo or more of donations, drop it off at our hotel and leave with a warm smile and a lighter heart. It's an easy way to do good, feel good and keep the good vibes going around Accra," said Mövenpick Ambassador Hotel Accra GM, Deborah Lee-Ann Sivertsen. "When we pull together as a community, a kilo of kindness really is light work – just bag it, bring it and be the change. Every kilo counts!"
Kilos of Kindness donations may be delivered to Mövenpick Ambassador Hotel Accra from October 1 – 31, 2023, and will be generously shared with Off The Streets Foundation.
For those wishing to join in the virtuous circle of giving, helping to achieve 100,000 kilos, all contributions are welcome and gratefully received no matter how big or small. High-priority items include books, notebooks and stationery such as pens, pencils, rulers and erasers; canned foods such as tuna, soup, fruit, vegetables and concentrated milk; dry foods like rice, beans, oats, pasta, cereals, flour, powdered milk, baby formula, tea and coffee; and clothing for adults and children.
Mövenpick encourages all acts of kindness by sharing stories of donations, philanthropy and community service. Throughout October, guests, fans and followers are invited to spread the word about the Kilo of Kindness initiative on social media using the hashtag #KiloOfKindness and tagging @MovenpickHotels.
Mövenpick
In Switzerland, in 1948, Ueli Prager created Mövenpick – a revolutionary dining concept wherein anyone could enjoy a taste of good wine, good times and the good life. Today, that same brand of welcoming hospitality lives on in every Mövenpick hotel, where everyone can appreciate life's essential pleasures through moments of true indulgence. With more than 120 hotels and resorts around the world, and another 50 planned by 2025, Mövenpick remains true to its Swiss heritage and rich culinary legacy – honouring its founder's promise to do things well by doing things right.
In recognition of the brand's holistic approach to sustainability, and its deep commitment to local environments and communities, Green Globe has named Mövenpick the world's most sustainable hotel company every year since 2017. Mövenpick is part of Accor, a world leading hospitality group counting over 5,400 properties throughout more than 110 countries, and a participating brand in ALL – Accor Live Limitless – a lifestyle loyalty programme providing access to a wide variety of rewards, services and experiences.