Regional Minister appointees, Ghana's Affirmative Action Bill and our Domestic Violence law and regulation. These...
"Birds sing not because they have answers but because they have songs." – African proverb It...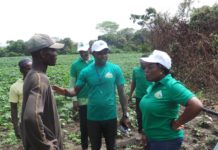 One of the basic forms of business is partnership. Entering into a business partnership, among...

At the end of 1933, John Maynard Keynes sent a remarkable public letter to US...
Most Ghanaians who have come into contact with Life Assurance companies do not have a...
Agriculture is critical to some of Africa's biggest development goals. The sector is an engine...