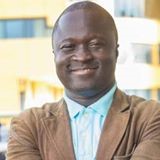 "In each revolution, we create a brand-new way of trading, transacting and storing value – but we don't get rid of the old ones. So, 5,000 years ago we invented money; we still have money. Three hundred years ago we invented banks; we still have banks. But in this revolution, the digital revolution, seven billion people on this planet can get access to real-time trade. And that means that there's a new way of thinking about how we'll create this Internet of value, and what it's going to look like longer-term." ………. Chris Skinner, acclaimed author of the best-selling book Digital Bank and its new sequel, Value Web.
The digital revolution is fundamentally impacting every industry across the board, and banking is no exception – in fact, far from it. As focus shifts from paper-money to digital distribution, the implications for the banking industry are significant. And for an industry that impacts each and every one of our lives in such an important way, it's worth understanding how this shift is changing banking as we know it and the future of banking overall.
The future of banking is undoubtedly going to be different from its past. One simple reason is that for the first time in a long while, customers are the ones in the driver`s seat. Competition is incredibly at an unprecedented pace with institutions, especially new entrants, offering stiffer challenges to others in the industry. Customers therefore have more choices than they have ever had; and because competitors make good use of technology such as mobile apps, the ease of movement or switching always presents itself to help them try something new.
This new dynamic has created a new kind of arms-race for the banking industry. See, the most successful banks have always been the ones with the best customer experience. But today, they're the ones with the best digital experiences.  And the thing about building great digital experiences is that you're always iterating and improving. So, the most successful banks in today's world don't just need to deliver a great experience: they need to be agile enough to keep improving it, too. Banks in "this future" must keep up with certain trends to stay in contention:
Evolve or die
Will banks survive? Yes. There will be fewer of them as consolidation continues, but they won't disappear. But their survival hinges on how successfully they evolve. Business as usual is not a viable strategy as margin compression erodes profits and attrition shrinks the customer base. The mantra must be: Evolve or Die! Institutions must be nimble in their response to these challenges, continually adjusting and refining their growth strategies to reflect market realities.
In the short-term, banks should leverage on a comprehensive understanding of their local market and their customers to offer the customer experience and suites of products that are aligned with their unique, profitable customer segments.
Stay ahead via collaboration
With change in the banking industry happening so quickly, it is impossible for any organisation of any size to "go it alone". The value of establishing the right strategic partnerships has never been greater. Partnering can extend products and platforms into new markets and expose brands to new customer segments. The ultimate objective is to improve the customer experience with an enhanced value transfer. When the right strategic partners are selected, there should be greater agility, a seamless integration with systems and products already in place, and a synergy not possible previously. There also needs to be a flexibility within the partnership that allows the collaboration to adjust with marketplace changes without needing to renegotiate the relationship.
Going forward, partnerships will extend beyond traditional providers to include fintech firms, big tech organisations, communities and potentially even governmental units. In some instances, solution providers will partner with each other to enable a better integration within banks with less internal and external friction. Done well, these bilateral and multilateral networks of providers will be able to deliver more personalised solutions than was possible previously. Imagine 8-10 different savings or lending solutions being available for different segments of the retail consumer or business population. These solutions will increase engagement as well as value to the consumer (and financial institution). This will be accomplished by leveraging new data assets, advanced analytics, and modern communication platforms.
Advanced Marketing performance
Data, advanced analytics and the deployment of new marketing technologies make it possible to target and specify audiences at the proper time of engagement better than ever in the past. And, at a time when fewer consumers are switching providers, effective multichannel marketing is needed to stimulate new customer and organic growth.
The challenge is that ability to measure the effectiveness of increasing investments in marketing has lagged. With most organisations using multi-channel marketing campaigns, it is more important than ever to measure the effectiveness of each channel in the customer journey and to understand the best cadence and sequence of messages for the optimal ROI.
In the end, last-touch attribution is no longer an acceptable measure. Instead, it is imperative to understand the interrelationships of channels and messages to apply spending at the key moments of a customer purchase journey.
Enhanced Data Utilisation
With enhanced sources of data and technology to process insights, there is an unparalleled opportunity to proactively identify consumer needs and the appropriate product or service to be offered. Beyond using a simple demographic, product ownership and risk-based profile, banks can deliver greatly improved results by combining both traditional and non-traditional data.
Today, financial marketers and product managers have access to lifestyle and psychographic data, financial and non-financial product ownership and purchase data, channel preference insights, brand loyalties, geo-location data – and even insights from social media use. These enhanced insights, when combined with advanced analytics, will not only provide purchase propensity information but also the projected timing of need.
The result is highly personalised communication that the consumer will welcome, delivered to the device or platform the consumer prefers. Done well, this also can increase the prospect market beyond what was possible before, reaching previously underserved consumers who may only have a 'thin file' with less data available.
About the Writer:
Ebenezer ASUMANG has had extensive experience working in mainstream Banking, Savings & Loans, and Microfinance institutions. He is a member of the CGIA Institute, USA, and an Author.
Contact him via:
eben_asumang@yahoo.com / +233 (0) 242 339 145
LinkedIn – Ebenezer Asumang
Facebook – Ebenezer Asare Asumang
Twitter –   @kwabenasumang