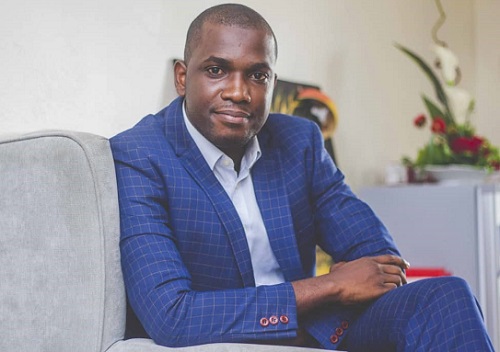 Welcome to another week of financial learning. I defined financial excellence last week as our ability to live above normal financial challenges.
Lifeline Australia, an NGO, defined a financial challenge as a situation where money worries causes you stress.
Depression, Anxiety, Weight-gain/loss, strained relationships to mention few are the effects of financial stress as we learned last week.
In the typical family setting, women and children suffer most during financially challenging times. It is therefore imperative that we discuss the financial role of women at home.
Susan Sheldon, Graduate Research Assistant of School of Family Life-Brigham Young University, wrote a short conversation piece between a couple that I would like to share as a basis for today's article.
Bob came running into the house and called out, "Honey! Look at the new DVD player I bought!" His wife, Sarah, exited the kitchen and entered the living room with a frown on her face.
As Bob excitedly opened the DVD player and described all its features, Sarah became more and more aggravated. "We don't have money to be buying DVD players," she said.
"Of course we do, we're getting our tax refund soon. Plus, it was on sale. I've wanted one of these for so long. When I saw it in the electronics store, I just couldn't wait to buy it."
"We were supposed to save our tax refund toward a down-payment on a house!"
"There's no way we're ever going to have enough money for a down-payment, so why not enjoy the money now? Plus, think of all the movies we can watch together." 
Sarah became flooded with emotion and yelled at Bob, "How could you be so selfish!"
"Me?! Selfish?! I bought this DVD player for both of us! Why are you always such a tightwad?"
This argument will sound familiar to many couples.
Money management is critical to the success and happiness of any relationship, including your marriage.
Scholars have identified several factors that drive financial behaviour, including emotions, personality, and an individual's attitude toward money.
It must be said that money disagreements at home are the third major cause of divorce in Ghana, after infidelity and breakdown of communication.
A research report by Jeffrey Dew, a faculty fellow at the National Marriage Project and assistant professor of Family, Consumer, and Human Development at Utah State University, points out that disagreements about money are the most accurate predictor of divorce. His research also showed that when a spouse does not believe his or her partner handles money well, reporting marital unhappiness is more likely.
Women naturally have a higher financial burden than men.
According to the Ms. Financial Literacy group, there is a typical stereotype in the home: that the wife is responsible for balancing the cheque-book (e.g., managing the day-to-day budget) while the husband attends to bigger-picture financial planning (e.g., purchasing insurances, tax-planning and investing retirement funds).
Certainly, there are some households where the wife does not participate much in any part of the family's financial responsibilities.
Findings in a 2013 Fidelity Investments Couples Retirement Study showed that two in ten women admitted to having only some or no input into the day-to-day financial decisions in their households.
Managing day-to-day activities at home is traditionally deemed more feminine.
Husbands are more suited to addressing the bigger-picture household financial planning, as they are seen as having more knowledge that is technical and/or a higher risk-tolerance personality.
There are other households where both the wife and husband participate equally in every aspect of the family's financial situations.
In other families, money discussion is a no-go area for couples.
The wife has an important financial role in the family. A wife's role goes beyond home management. She has to be part of all financial decisions from investments to retirement plans.
For instance, some wives do not know all the different retirement accounts their husbands have.
Some do not know what their car and/or home insurances cover (or will not cover) while some do not know if their husbands have disability insurance, to mention a few.
Their husbands were taking care of those responsibilities and do not always involve their wives in the process, either consciously or unconsciously.
This is a wrong and very unacceptable action!
The financial role of a wife should be a conscious process.
Looking after the home and children should be a shared responsibility, just like financial matters.
Many women find out this truth the hard way in the event of death and/or divorce.
I had an awesome discussion with Ms. Alice Acheampong, an HR expert and Gender Champion on my YouTube Channel – Patrick TV GH – last week.
In our discussion, Ms. Acheampong advised women to be financially empowered in every relationship: i.e. Dating or Marriage.
Financial empowerment, according to her, improves the wife's worth and does not put her at risk in the event of death or divorce.
Wives also have a financial obligation in the family budget session, which is not a preserve of the man even if you earn a smaller income.
The wife should contribute to family pool account.
No matter how little you have, send your quota into that account if any exists.
Engage yourself in more income generating activities in agreement with your spouse if possible.
The days of wives becoming financial burdens at home is becoming outdated.
Take charge and be supportive even in financial matters.
One of the best ways to secure yourself and the family is to have a clear picture of your household's financial situations, and develop the needed financial confidence to take over all financial responsibilities when needed.
This gives you all the reasons to overcome fears and excuses and become financially competent.
Wives should also learn to keep proper records of how they spend their income. Home management goes beyond washing dishes and buying foodstuffs.
Keeping a record of items purchased as well as prices at the time items were bought serve as a great planning tool.
Record-keeping helps in reducing wastage at home.
The financial woman needs to learn to save and invest more.
Saving and investing, again, are not the sole preserve of the man.
Be part of the investing decisions for the family
Profile
Patrick Baah Abankwa is a chartered banker with over 6-years' experience in mainstream banking, having worked in various capacities.
Patrick is into youth facilitation and counselling. He can be contacted via baasco2006@gmail.com