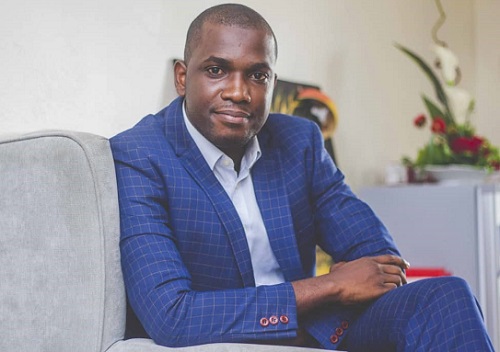 Welcome to another week of financial learning. I will be looking at the second financial resolution needed in the year 2020.
We started the discussion on resolutions last week with an emphasis on a personal savings plan.
Signing up to, a retirement and insurance scheme is the second financial resolution for 2020.
Having a retirement plan is very crucial for everyone this year.
Retirement is very expensive. Some experts estimate that you will need 70 to 90 percent of your preretirement income to maintain your standard of living when you stop working, according to the United States Department of Labour.
It is therefore important to take charge of your financial future. The key to a secure retirement is to plan ahead and be consistent.
Everyone working today could be forced into early retirement by either illness or sudden accident.
Thus, you do not always have control over your retirement date.
Planning for your retirement starts when you receive your first salary or income. It is however not too late to start a retirement scheme now.
That step should be now, and not tomorrow or next month. Make it a point to start a retirement scheme this year no matter how small it is.
I would like to reiterate some key facts from my earlier article on retirement.
The following data on retirement across the globe is very scary, and as such we need to attach importance to this discussion:
Refinement Network in South Africa reports that almost 90% of South Africans spend more than they earn. They went on to add that close to 58% of South Africans expect to continue working for pay after the formal retirement – mainly due to financial necessities than choice.
Another report in America stated that one in three Americans had no retirement savings.
A PNC Financial Services survey also reports that more than half of Americans are forced into early retirement due to health-related issues and loss of jobs. They further added that 61% of Americans had no retirement plan!
A survey in Ghana also stressed the point that out of the almost 1.4 million people on retirement in Ghana, only 7% of them receive a pension. The question is, how are the remaining 93% surviving?
Medical experts say that the older you become the longer your prescriptions will be, and the more money you will need to maintain your health.
The above stats are dangerous if not scary for the working class.
One may be forced into early retirement due to health grounds or job-loss, as seen in the PNC survey.
We can also retire based on the age of employment. Either way, there will be a time that our body won't be able to carry us to work effectively.
Try as much as possible not to touch your retirement savings at all times.
If you change jobs, leave your savings invested in your current retirement plan, or roll them over. The purpose of this scheme should be purely for retirement.
To allow us see the changes we are missing now, I want us to critically analyse the retirement wealth plan below: 
In the table above, I have set parameters for how much we can start this retirement scheme with; how long we can engage in this continuous step; and how much we can earn at the end of that period, all things being equal.
From the table above, when we decide to save GH¢20 every month for the next 30 years, we are assured of a retirement package of GH¢131,045.53 at the average rate of 15% per annum.
If we decide to increase the monthly contribution to GH¢200, we are likely to retire as millionaires! This is the great effect of compounding interest.
I believe most of us can even do more than GH¢200 or GH¢400 with the table above.
Perhaps you have just some 10 years to retirement. The table below has not left you out.
Alongside a retirement scheme in 2020 is the need to sign onto an insurance policy for your life, family and child's education.
We live in an imperfect world full of uncertainties. This world is full of surprises!
To guard ourselves against some of these uncertainties, we tend to fortify our houses with security equipment, hire security guards and dogs, and buy durable vehicles to mention a few.
We do all these because we know anything can happen! It is against this backdrop that I want you to make Insurance a key financial resolution for 2020.
According to Art Josetti: "Insurance is tricky. It's not like buying a chair or a shirt or groceries. When you buy insurance, you're buying a promise. It is a promise that if something catastrophic happens to your business, your carrier is going to assist you to make your business whole again".
Many of us are used to vehicle and house insurance.
Insurance, however, goes beyond materials things. I want you to enrol your children in education policies this year.
A child education plan offers the comprehensive benefit of life insurance cover along with maturity benefit.
It can help you meet the expenses of your child's future needs, even when you are not around.
The rising cost of education at the basic level is troubling for most Ghanaian parents in the major cities.
We all agree that a good foundation at the basic level of education becomes a springboard for the child's progression.
Parents therefore put much premium on and go to all lengths getting the right education at the right school.
A parent can therefore plan toward this with an educational policy.
A child insurance plan even offers a lump-sum payment upon death of the policyholder, but the policy does not end.
All future premiums are waived and the insurance company continues investing this money on behalf of the policyholder.
The child gets the money at specified intervals as planned under the policy. In this way, the parent ensures that his child's needs are taken care of even if he is not around.
What are you waiting for?
Make this a must-do this year by approaching good insurance companies in Ghana.
Your child's future must not end because your life has ended!
That is bad parenting!
With the above said, our second financial resolution for this year is to sign up for a retirement scheme and have an insurance policy for your life, family, and assets.
I will return next week with the third and final financial resolution for 2020.
I wish everyone a wonderful and memorable week!
Gracias!!!
My Profile
Patrick Baah Abankwa is a chartered banker with over 6-years' experience in mainstream banking, having worked in various capacities. He is currently at the Branch Manager Position of his institution.
He has been a qualified member of the Chartered Institute of Bankers, Ghana with a good membership standing since the year 2013.
He also holds EMBA and BA from Kwame Nkrumah University of Science, Technology, and the University of Ghana respectively.
Patrick is the originator of the daily epistle dubbed 'Savings Tip of the Day', which has been running for over a year on WhatsApp and Facebook.
Patrick has also been teaching on the topics Savings, Investment and Financial Independence for over 2 years and is a research fellow for ILAPI Ghana. He runs a financial channel on Youtube by name 'Patrick TV Gh' and has appeared a couple of times on the business segment of TV3 News 360.
Patrick is into youth facilitation and counselling. He can be contacted via baasco2006@gmail.com
Follow Patrick on the various platforms for more education:
Facebook: www.facebook.com/PatrickTVGh/
Instagram: @PatrickTVGH