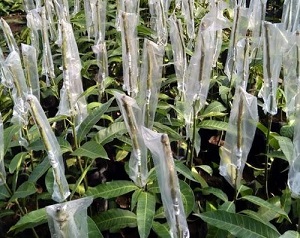 Farmers in the Northern Region recorded bumper harvests in food production for the 2019 farming season
The farmers, who had previously contended with post-harvest losses, have for the past three years had their fortunes reversed – due, in part, to continuous increase in crop production as a result of sustained support from government and other donor agencies to boost food security in the country.
According to data sourced from a report by the Statistics, Research and Information Directorate (SRID) of the Ministry of Food and Agriculture (MoFA) titled 'Northern Region Preliminary Production figure for rice production 2019', a total of 177,708 metric tonnes (MT) of rice was produced in the region from 87,537 hectares of land, with an average crop yield of 2.03 metric tonnes cultivated by rice farmers in 2019.
Additionally, about 250,009 metric tonnes of maize; 131,640 metric tonnes of sorghum; 95,967 metric tonnes of millet; 1,400,045 metric tonnes of cassava; 2,384,565 metric tonnes of yam; 187,794 metric tonnes of groundnut; 103,465 metric tonnes of cowpea and 141,063 metric tonnes of soya bean were produced in the region during 2019.
A break-down shows that the average yield for maize, rice, millet, sorghum, cassava, yam, groundnut, cowpea and soybean were 1.66; 2.03;1.69;1.76;13.56;13.82;1.80;1.85 and 1.86 metric tonnes per hectare, respectively. These were done on the following hectares of land maize -150,178; rice -87,537; millet -56,923; sorghum -74,705; cassava -103,263; yam -172,580; groundnut -104,442; cowpea -55,979 and soya bean -75,702.
From 2017 to 2019, records from the Department of Agriculture indicate consistent increases in production for the Northern Region, with the department recording an increase from 88,831 to 93,944 hectares of land cultivated by farmers.
This was due to the technical support with intensive sensitisation and capacity building   provided to farmers on best agronomic practices
Information gathered by the B&FT also indicated that despite the efforts of the smallholder farmers to ensure food security in the region and the country as a whole, they are being challenged with lack of access to finance. Furthermore, transportation and logistics cost continues to hinder their activities.
The Northern Region Assistant for Monitoring and Evaluation Officer at Department of Agriculture, Alhassan Abdul-Fatawu, in an interview said the general agricultural production was good even though there were some challenges like the unexpected dry-spell in July to mid-August – with September recording torrential rainfall which favoured late-planted crops in the region where majority of farmers live, but affected maize and rice crops planted earlier.
He noted that the farmers, with support from donor agencies and training programmes, were able to produce enough to not only subsist but operate on a commercial level.
He also said efforts are being made by government in collaboration with the private sector and the country's development partners to address the concern of all farmers to increase their yield this year.
According to him the region is full of potential, and with support the farmers could produce to improve food security in the country and also export the surplus.
He therefore appealed for the farmers to adopt modern technology and also ensure purchasing fertiliser and seeds from certified agencies to prevent post-harvest losses.
Mr. Abdul-Fatawu expressed worry about the perennial bushfires which have adversely affected the crop produce, and therefore called for enforcement of the forestry laws to curb the canker affecting farmers' livelihoods.
"Due to the bumper harvest, there was also availability of pasture for livestock in excess during the year. This encouraged some districts to take advantage of the 'Rearing for food and jobs' to create job opportunities," he explained.
"The general performance of livestock in the region has been good, since there was no major outbreak of disease resulting from the weather conditions and availability of feed for them. The livestock population was difficult to compile due to difficulties locating scattered livestock owned by the farmers," he said.
Touching on government's 'One Village, One Dam' policy, he said the torrential rainfall saw almost all dams and dug-outs filled with water for both domestic and agricultural use by the residents.
Way forward
He said the department will intensify efforts to increase production. Nevertheless, he stated that: "We don't want to increase production by just clearing acreages of land; we are concerned about efficiency. We are also developing new technology to ensure farmers increase crop yields to boost food security in the country, and more production would help to reduce the price of crops," he added.
He said the department is also focusing on result and market linkages for the farmers, and that every district has been tasked to do market linkages for the farmers to avoid complaints of low market access by the farmers. He stressed that government has also imported some small processing equipment for the farmers, so that they do not just sell the raw material but add value to it and meet demands of the market.