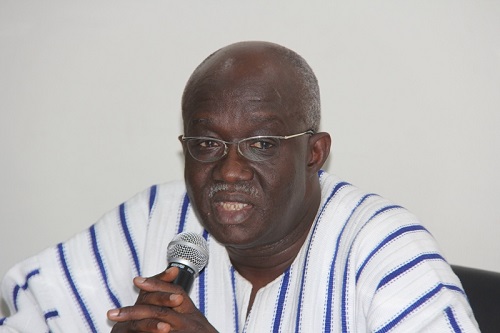 Staff of the Ghana Civil Aviation Authority have called off their strike set for Today, March 17, 2020 that would have disrupted flight operations within the Accra Flight Information Region (FIR).
This was after the Minister of Aviation, Joseph Kofi Adda confirmed to the staff union and professional associations within the Ghana Civil Aviation Authority (GCAA) that a directive has been given for a cessation of all activities on the two lands belonging to GCAA: a 60-acre land located at La Wireless, and an over 600-acre land in Nkwantanang, both in Accra.
Also, according to the minister, the presidency is assiduously working on their complaint for the removal of the Board Chairman of GCAA, Air Cdre. Rexford G.M. Acquah (rtd) – who they accuse of incessant interference in the day-to-day operations of their work, including the issuance of threats to management and staff over internal administrative matters such as the hiring and promotion of staff.
These where the two major reasons that pushed the GCAA staff to threaten a strike that would have disrupted flightoperations.
The spokesperson for the union, William Amoako told the B&FT that, they are satisfied with the Aviation Minister's move, but need more clarification on the matters.
"We have received the communication from the minister, and we want to seek some clarification. The minister says he has given a directive for the cessation of all activities on the land but we are not so sure about it since we have information that activities are still ongoing on the land as at Monday, March 16.
In the light of good faith, we have asked for some more clarification and we are hoping to get it today. So, we have called the strike off today but if we don't get the clarification, we might begin the strike on Wednesday."
Aviation Minister, Joseph Kofi Adda says, the union must be considerate as any strike in these difficult times, will cause huge, irreversible repercussions to the state, as the global aviation sector is in distress due to the Coronavirus (COVID-19) pandemic.