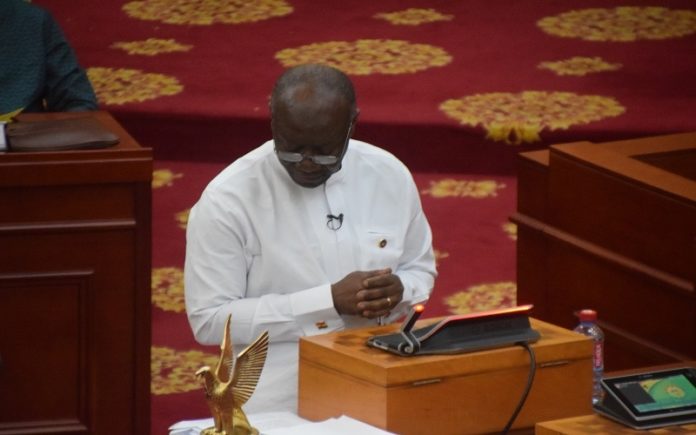 Finance Minister, Ken Ofori-ATTA, has announced that US$100million has been secured to fight COVID-19 as instructed by President Akufo-Addo in his first address to the nation on the pandemic.
In an address to Parliament on the Economic Impact of Coronavirus on the Economy of Ghana, the Finance Minister explained that his ministry has secured the funding and leveraging that to keep the spread of the virus under control.
He added that from day one, government has not stopped spending in the fight against the Coronavirus. He also admitted that the Coronavirus pandemic will result in significant shortfalls in petroleum receipts, import taxes and the general health conditions of the country.
Mr. Ofori-Atta revealed that there's been an increase in demand for dollars which could impact negatively on foreign reserves but was quick to add that the increase demand for gold will likely impact positively on the balance for payments of the Ghanaian economy.
"We're observing reduced imports which has a favourable impact on volatility which has impact on production in Ghana," he said.