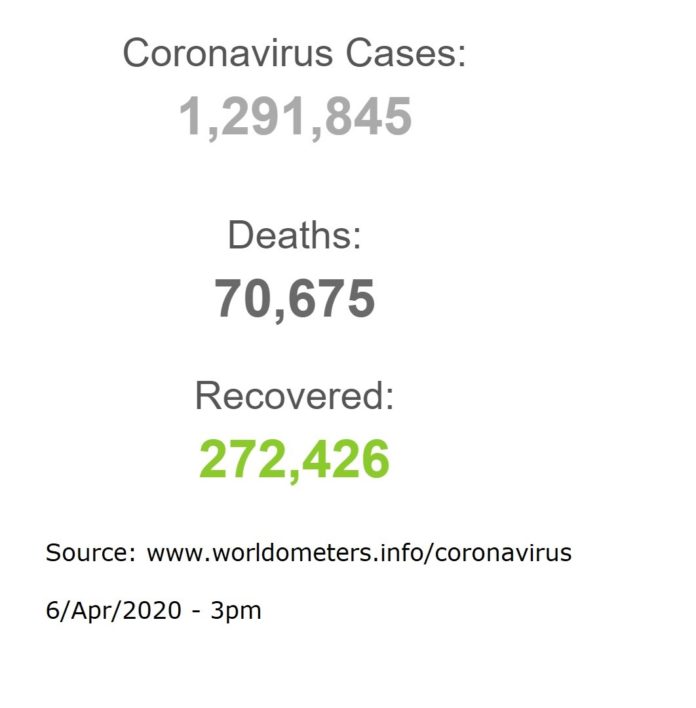 Local and international news outlets have been rife with round-the-clock updates on the spread of the virus across Asia and Europe, so far reported to have claimed over 70,675 lives, but, unfortunately, these numbers increase by the hour.
Several measures have been advised to contain the spread of the disease including avoiding large public gatherings, refraining from non-essential travel and practicing proper hygiene such as thorough hand washing.
In fact, Dr. Kojo Apea-Kubi of Busy Speakers Toastmasters Club (of which I am also a member) gave a very informative presentation on COVID-19 in a recent meeting as part of the wider ongoing effort to dispel fear and panic.
Also, Devtraco, were I work, following President's lockdown, has decided to send all staff home and impose a certain number of restrictions to us all, including:
Wash our hands as often as possible
Avoid touching our face
Avoid handshakes and any form of body contact, for now
Use the sanitizer, provided by the company, as frequently as possible
Drink a lot of water and spend time in the sun
Definitely avoid crowded places and gathering, especially with people who have travelled out, in recent times
Avoid any gathering, including meetings
Hold online meetings, whenever possible
Work from home with the laptops provided by the company
Visit the nearest health facility if we feel sick, and stay at home
Any employee outside Ghana during this period should not return to Ghana for now
Keep our team and management informed of all travels by ourselves and immediate family members.
Devtraco, again, is leading the way, and we were "strong" enough to suspend 4 large important events, for the sake of all stakeholders involved.
This was a painful decision and not totally understood by all parties, because, at the time of the cancelation, the information about COVID-19 infection in Ghana was still slightly known and no case had been recorded yet.
I am sure that by now, all parties are glad that we took the bold decision to suspend this.
The good news is that we will still do these events, but now online.
Once again Devtraco will be exploring new frontiers.
I will share the evolution with you, when I am able to disclosure all info. I am sure you will be exited as well with these events.
But, more than Devtraco, this huge problem with the name of a beer, will be affecting all businesses and all sectors, in Ghana and beyond.
Amidst growing concern of what effect this coronavirus will have on Ghana, I cannot help but wonder how many personal and family incomes are "safe" from its effects.
This is especially because the UN's trade and development agency projects that the pandemic could cost the global economy US$1 trillion.
From imposing bans on movement and everyday commerce to shutting down factories and schools, countries around the world are taking numerous protective measures to contain the viral outbreak.
It therefore goes without saying that these actions have affected the livelihoods of many individuals and families who have been forced to adjust their routines and, in some cases, stay away from their workplaces.
For those with careers that allow remote work, this situation is not entirely disruptive.
However, those who need to be physically present to do their jobs – construction workers, domestic help, drivers, tour guides, event organisers, etc.– have been forced to stop work and potentially lose income.
One cannot help but wonder how this has affected current living expenses in high-risk quarantine zones, some of which have experienced hikes in the prices of basic goods.
While I sincerely hope that Ghana will not record many more COVID-19 infections, the question still stands: is your income "safe" from COVID-19?
Can it shoulder the weight of possible increases in the cost of the food, toiletries and other items you consume, many of which are imported into the country?
How long will it support you and your family if your work cannot be done remotely or in the case where your employers pay a reduced salary for remote work? Will your current savings keep you afloat for one month? Three months? Six months?
Is there any passive income you can rely on as a last resort?
Business owners must also assess their readiness to face the likely consequences of COVID-19 on growth projections for the year as well as the ripple effect of any interruptions on long-term sustainability.
In a time when people must avoid public spaces and large crowds, what innovations can be introduced to deliver goods and services for your business to remain profitable?
Can you prioritise expenses in anticipation of reduced patronage?
These questions are not meant to induce fear; instead, they are a realistic examination of the risk this global pandemic presents to your personal or business finances to inform any needed action.
Ignorance breeds anxiety, but knowledge is power.
I encourage you to consider your preparedness for any unplanned expenses and start building emergency savings for yourself or your business if you have not done so already.
In his opening remarks at the COVID-19 media briefing on 11th March, the WHO Director-General summarised a four-point strategy to minimise its impact.
The first – prepare and be ready – and the fourth – innovate and learn – stand out most to me in Ghana's particular case.
In his words, "All countries must strike a fine balance between protecting health, minimising economic and social disruption, and respecting human rights."
I am confident that this coronavirus will be brought under control soon even as the world comes together to fight it.
On the brighter side, I see opportunities for increased investment in local manufacturing to reduce the country's reliance on external supply chains.
What are your biggest concerns regarding COVID-19 and your income?
Let's keep the conversation going via email: jorge.osorio@DevtracoGroup.com.