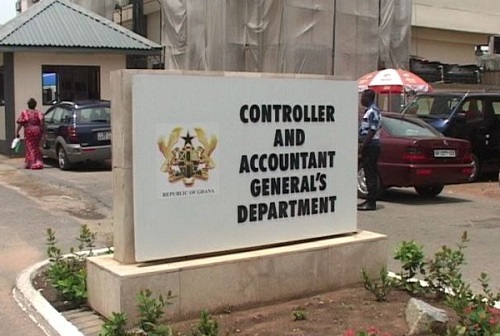 The Controller and Accountant General's Department (CAGD) has held its Annual Conference in Takoradi. The conference deliberated on how public sector accountants can contribute to achieving the Ghana Beyond Aid Agenda.
The conference was on the theme 'The Role of the Public Sector Accountant', and brought together about 500 delegates comprising heads of accounts at the various ministries, departments and agencies, regional directors, finance officers among others.
Topics discussed included consequences of audit infractions, pension planning and corporate governance: reforms in the Ghana public sector, and fraud, forensic accounting and forensic auditing among others.
Kwabena Okyere Darko-Mensah, Western Region Minister, while addressing them charged the Controller and Accountant-General's Department to guide the various Metropolitan, Municipal and District Assemblies (MMDAs) on how to create wealth through innovative means.
"As public sector accountants, you have a duty to the public to not only receive, disburse and account for public funds, but to also guide the MMDAs on how to make money," he added. He stated that the challenge of low local revenues at the district level is not an issue of capacities, but unwillingness to collect those revenues.
He challenged public finance officers to lead in the crusade for wealth creation and improved service delivery as their identifiable contribution to the 'Ghana Beyond Aid' agenda.
Ken Ofori-Atta, Finance Minister, said the ministry will continue to offer the necessary support in expunging undesirable names from the government payroll. The ministry, he said, keenly supports efforts by the CAGD to enhance service delivery for maximum performance.
Kwasi Kwaning-Bosompem, Acting Controller and Accountant-General, pointed out that there has been tremendous improvement in services of the CAGD for the period under reference. He said the CADG has undertaken a number of initiatives and reforms aimed at enhancing its output as the gatekeeper and protector of the public purse.
"The flagship of the interventions has been the Ghana Integrated Financial Management Information System (GIFMIS) and the core electronic platform for prudent and transparent public financial management as prescribed by the Public Financial Management (PFM) Act," he said.
According to him, the Act provides the opportunity for a systematic and objective approach for monitoring and appraising performances toward attainment of the department's goals. He mentioned the Electronic Salary Payment System (ESPV) as one of the measures aimed at ensuring the integrity of Government Payroll to prevent payment of unearned salaries.
Nana Kobinah Nketsia V, Paramount Chief of Essikado Traditional Area, urged officers of CAGD is defend and protect the public purse.