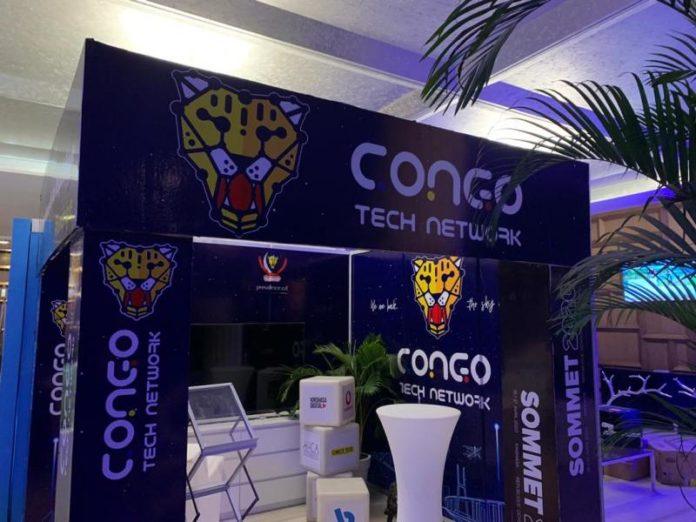 Congo Tech Network, a brand new association of Congolese digital actors, has announced its readiness to be the standard-bearer of Congolese Technology in the country.
Their aspiration was made known at the 5th edition of the "Sultani Makutano" economic forum where business circles and entrepreneurs from the Democratic Republic of Congo (DRC) and across Africa gathered at the Hotel Fleuve, Congo, to discuss innovative ways to boost the growth and competitiveness of the DRC.
In his remarks, Congo Tech Network President, Christian Ensa N'sabaka noted that the main objective of the team is to promote Congolese technology both in the DRC and abroad.  According to him: "One of the key objectives is to reduce the digital divide, that is to say, to allow those who do not have access to new technologies to access it, and this begins with the fact that the equipment is available to use the technologies."
Present to encourage the team on behalf of the President of the Republic, HE Félix Antoine Tshisekedi, was his Special Adviser to the Head of State on Digital Issues, Mr. Dominique Migisha. According to him, the structure intends to raise the flag of the Congolese Tech not only on the national level but also internationally.
He welcomed the initiative, which is part of the vision and objectives of the President of the Republic, who intends to make digitisation a powerful lever for good governance and the emergence of economic and social progress.
He noted that: "The Presidency of the Republic encourages Congo Tech Network which aims to be the flag-bearer of Congolese technology abroad when there will be major events. This was the case in Paris in May 2019 at the VIVATECH International Reference Fair, held every year in Paris, which brings together more than 100,000 visitors around the 4th digital industrial revolution. Like large countries like France with France Tech, the DRC today has a formal structure called Congo Tech Network animated by the actors of the sector but supported by the Presidency of the Republic."
Mr. Migisha outlined the importance of establishing Congolese ecosystem in order to build global networks and interactions across the different layers of the technological ecosystem. He suggested that Congolese companies need to solicit the expertise of Congolese in the diaspora who have the talent to meet their human resource needs.
"To this we must add the diaspora. Because today, we have in the Congo, a large diaspora and many Congolese who are distinguished through their skills in the digital sector. You have to be able to identify them, network, interact with them and be connected to them so that they can know the opportunities springing up here", he added.
Congo Tech Network provides several missions, including the promotion of Congolese technology and helping Congolese to access new technologies by fighting against the digital divide.