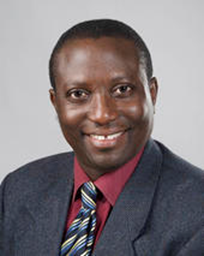 The University of Professional Studies, Accra (UPSA) in collaboration with the Carnegie African Diaspora Fellowship Programm (CADFP), a Scholar Fellowship Programme for Educational Projects at African Higher Education Institutions, hosted Prof. Buagu Musazi from Morgan State University, Baltimore, USA.
The Office of Doctoral Programmes in UPSA is engaging Prof. Buagu Musazi, a Tax scholar, in a series of workshops for training faculty and Public Lecturers while in the country. Business and Financial Times took the opportunity to engage the scholar on some US tax policy initiatives with potential strategic implications for US firms and economic growth within the sub-Saharan African region.
What brings you to Ghana, Prof. Musazi?
I was sponsored under the African Carnegie Diaspora Fellowship Programme this summer, in collaboration with the Office of Doctoral Programmes at the University of Professional Studies Accra. This fellowship is for US-based African professors to come and collaborate with Africa-based professors on different self-selected joint projects such as curriculum, research, etc.
Which African country are you originally from, how long have you been in the U.S., and what is your specialty?
I am originally from Uganda and have been in the U.S. for about 29 years. I am a full-time professor of accounting at Morgan State University in Baltimore, Maryland, where I am a tax scholar and practitioner. I hold a Ph.D. in economics and accounting as well as a Certified Public Accountant (CPA).
Wouldn't it have been more comfortable for you to work with Ugandan professors?
Intuitively, yes. But I have worked more with Ghanaian professors in the U.S. than Ugandans. Therefore, my academia chemistry is more in Ghana than Uganda. Besides, I have never been to West Africa. So, it is a chance for me to experience the culture, interacting with fellow Africans.
So far, what has impressed you about Ghana?
There are more similarities among African countries than differences. Except for the language and some food, most times I feel like I am in Uganda. Many people here mistake me for a Ghanaian.
So, what exactly are you doing with professors at the University of Professional Studies Accra, and what is your project?
I am with the University of Professional Studies Accra (UPSA) doctoral programmes. I am working on a research project, reviewed their Ph.D. accounting proposal and will continue to work on its curriculum; have discussed the possibility of starting a tax clinic, and discussed potential research projects with some Ph.D. students in corporate governance.
What is your research project?
We are proposing some U.S. tax initiatives that can be adopted to achieve U.S. development goals in sub-Sahara Africa (SSA) in addition to or instead of AGOA.
Aren't those initiatives better proposed in the U.S. than in Africa?
Well, the world is a small place now. It is almost spaceless. I can speak to an American audience from Accra. But on a serious note, Africans need to know these policies or even advance them to Congress. Historically, policies affecting Africa are conducted with little or no African input. For instance, don't you think if Africans were involved in designing AGOA, it would have been different?
Broadly, what are you trying to propose to the American tax lawmakers?
I am proposing SSA-targeted tax incentives for U.S. SMEs. Right now, the U.S. is struggling to convince its private sector SMEs to invest in Africa. I don't see tax incentives in the other proposed solutions so far.
What makes you think U.S. lawmakers will listen?
They are currently reviewing their Africa development strategy. Therefore, their ears and eyes are open. They are struggling with two issues now: (1) AGOA is failing—AGOA-enabled Africa exports are back to their pre-AGOA levels; and, (2) China is advancing exponentially in Africa.
China has about 10,000 SMEs on the continent, not counting their state-supported MNCs. The U.S. is looking for solutions from all corners. More specifically, they are seeking ways to increase the American private sector participation in Africa's development. Last year, Congress enacted the BUILD Act (Better Utilisation of Investments Leading to Development Act) to consolidate various development agencies into a single agency. It will almost become an equivalent of a U.S. development bank. Also, Trump's Africa Prosper initiative is in the offing. The major problems with the American private sector are apathy and the perception that Africa is only suitable for aid. Therefore, these resources are underutilised because of apathy, negative impressions, and lack of visibility.
Why do you think tax incentives will work better than other policy tools?
There are advantages that naturally come with tax incentives. For instance:
Americans are susceptible to taxes; these tax incentives will be more visible to investors than say USAID funding opportunities; second, there is certainty because the requirements are known; also, unlike export-based AGOA, tax credits are not sector-based unless designed to be so; then, they remove the stigma of Africa being only suitable for aid; also they increase the after-tax rate of return – given that Africa may be a high-cost region; and finally, they go to actual investors.
What specific tax initiatives are you proposing?
There are three groups of incentives: namely, tax credits, tax treaties, and loss carrybacks.
For tax credits, we propose double taxation agreements to be in place. The U.S. tax system has an automatic foreign tax credit (FTC) that prevents double taxation, as well as a territorial system that applies to some selected foreign income items. There are expiry time and tax rate limitations placed on unused FTCs. Liberalise these limitations for SSA investors e.g., refunding of residual taxes and allow extra credit to be carried back for more than one year. Secondly, we propose the signing of Double Taxation Agreements (DTA) to counter the effect of the 2017 Tax Cuts and Jobs Creation Act (TCJCA).
The TCJCA introduced the Global Intangible Low-Tax Income (GILTI) tax and the Base Erosion and Anti-Abuse Tax (BEAT) to discourage companies from investing in low-tax countries. Such a system mutes any attempts by SSA countries to use low tax rate incentives unless there is a DTA. Thirdly, there is a need to encourage the creation of economic zone (EZ) development credits for SSA. Unlike the FTC, which is income-based, zonal tax credits lower after-tax business costs. Zonal tax credits may help companies that are making losses.
For tax treaties, the U.S. traditionally refused to sign sparing agreements – i.e., treaties that exempt income if exempted by another country. An exception should be made for SSA because, as an incentive, some SSA countries exempt some income from taxation but this income ends up being taxed elsewhere. Also, the U.S. has several tax treaties, mainly with European countries, exempting income from visiting scholars. Extend the same exemptions to visiting African scholars. The number of visiting African scholars is dismally low, however. Increase this number, because many American businesses may need cadres of American-trained Africans.
Finally, for loss carrybacks, the TCJCA removed the 2-year carryback provision for net operating losses (NOLs). NOLs carrybacks enhance the liquidity of US firms investing in SSA. Reinstate Africa-related NOLs carryback provision as an incentive.
What can African countries do about these initiatives?
African countries should be proactive when the U.S. is making policies that affect Africa. It is now an opportune time, as plans are still in the draft phase. It underscores the reason why we come to do joint research with African leading minds.
What are you going to do about it after here?
I am going to seek a publication outlet, and audiences with Congressional lawmakers such as the Black Caucus, the House Foreign Affairs Subcommittee for Africa, and engage African embassies and other interest groups.
About Prof. Buagu Musazi
Prof. Buagu Musazi is currently (August 2019) a Carnegie African Diaspora Fellow at the University of Professional Studies (Accra). He is a full-time associate professor of accounting at Morgan State University (Baltimore, Maryland) where he has been since 2007. He got his Ph.D. from Wayne State University (Detroit) specialising in economics and accounting in 1998. Before that, he obtained a Master in Applied Economics from the University of Michigan in Ann Arbor in 1992 as a Fulbright Scholar. He graduated from Makerere University (Kampala) in 1987 with B.Sc. (Econ). His teaching focuses on graduate and undergraduate taxation, government, financial, and contemporary issues in accounting courses.
In addition to teaching accounting for over 18 years, Dr. Musazi is also a tax scholar and consultant as a CPA in Maryland. He coordinates the Internal Revenue Service (IRS) tax clinic at Morgan State University. He has worked with several small business clients on accounting and bookkeeping as well as tax matters. He teaches small businesses owners in the Goldman Sachs 10000 Small Business Programme in the greater Washington DC and Maryland area; he has represented his clients before the IRS in audit reconsiderations, payroll and other tax matters. He has prepared over 1,000 tax returns for individuals and businesses and several US GAAP compilations.
He has published several articles in Tax Notes, Advanced Taxation, R&D Management, Journal of Accountancy and Finance, etc. His research interests are in R&D financing, and the tax aspects of public policy and financial reporting.