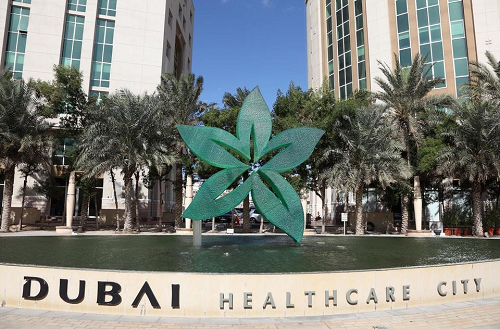 The Dubai Health Care City (DHCC) Authority, a one-stop-shop health system, is inviting investors across Africa to take advantage of a healthcare free zone opportunity provided by city, and direct investment into health care by setting up branches or headquarters in the city in order to benefit from the numerous incentives provided.
Some of the benefits of setting up a headquarters or any health facility in the DHCC include foreign ownership of business as well as land; easy repatriation of capital and international talent attraction; minimising the barriers to entry for investors, industry professionals and service providers, among others.
Authorities say an enabling business environment has been created for easy and smooth set-up of any health care facility such as a hospital, pharmacy, clinic, diagnostic centre, dental centre, among others, in the largest health hub of the world.
Currently, international companies such as Johnson & Johnson, Cochlear Middle East, Abbott Laboratories, AstraZeneca, Dräger, Novo Nordisk, Sanofi – Aventis Groupe, and Smith & Nephew have their regional headquarters in the free zone.
In addition, the DHCC free zone is home to reputed regional and global names like Harvard Medical School Centre for Global Health Delivery–Dubai; Royal College of Surgeons in Ireland-Dubai; and Swiss International Scientific School in Dubai.
During a visit by journalists from select African countries and India, Director of Investment and Private Partnership-Dubai Health Authority, Dr. Ibtesam Al Bastaki, said the DHCC Authority is also open to investments from Africa.
"We welcome investors from Africa and other countries to invest in health eco-system gaps and opportunities, subject to all investments meeting and complying with our licencing guidelines and regulations," he said.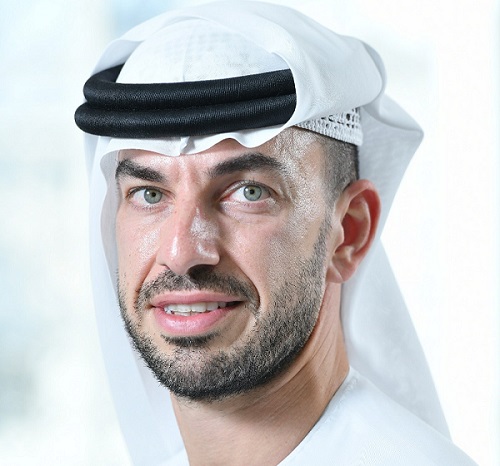 He further stated that the authority's goal is to provide investors an ideal business destination and make Dubai a hub for medical tourism.
"We are focused on engaging, supporting and facilitating sustainable priority investments in health sector gaps by the private sector, with the aim of providing the best health services in the Emirate of Dubai, and to continue developing Dubai as a hub for medical tourism and innovation in healthcare.
"With this initiative to develop and release the Dubai Health Investment Guide 2018-25, we hope to provide investors and private sector providers with comprehensive information that will provide them with insights on investment opportunities and clarity on the investment process and upcoming reforms, supporting their investment decisions and thus helping us address health system gaps and priorities over the coming years," he said.
Dubai's health sector has seen tremendous growth over the last few years, with a number of licenced health facilities growing to 3,100 by April 2018 from approximately 2,800 facilities in 2014 – a growth of approximately 4 percent year-on-year. Revenue of the healthcare market for Dubai is expected to hit US$19.5billion by 2020.
This increase includes private hospitals, specialised health centres, pharmacies, diagnostic centres and dental centres. In the same period, the number of licenced medical professionals has grown from 30,600 in 2014 to 38,500 in April 2018 – at a blistering rate of approximately 8 percent year-on-year.
Dubai leads the way for private sector participation in healthcare in the Middle East and North Africa (MENA) region. The Private Sector healthcare providers in Dubai have contributed to developing a strong health ecosystem, as they account for over 79 percent of the utilisation for outpatient services, and over 74 percent of inpatient services.
Many of world's largest hospitals and specialised centres have invested in Dubai's healthcare sector after realising the city's unique investment climate, which provides a number of investment incentives in the healthcare sector.
The excellent infrastructure and competitive, investor-friendly business environment in Dubai – combined with Dubai's position as a global and regional hub for innovation and talent, along with new investment initiatives by government and government-related entities – have opened up huge opportunities for private sector providers.
The DHCC is in two phases: Phase-one, which is currently operational, occupies 4 million square feet in Oud Metha, attracting the best-in-class healthcare providers and professionals across secondary and tertiary care, including oncology, pediatrics, orthopaedics, kidney transplantation and mental health and innovative platforms like telehealth and instant appointment booking— positioning Dubai as a preferred healthcare investment destination. It has more than 400 clinical and non-clinical facilities, and has a workforce of more than 10,000.
Phase-2, located in Al Jaddaf and currently under construction, will be dedicated to healthcare and wellness services. It is part of Dubai's growth corridor, expanding the UAE health sector's capacity. DHCC Phase-2 is conceptualised to encourage healthy living through preventative concepts and wellness components such as residences. Projects under development include Clemenceau Medical Centre and MAG of Life Creek Resort with a WorldCare Wellness Centre.
Dr. Ibtesam Al Bastaki