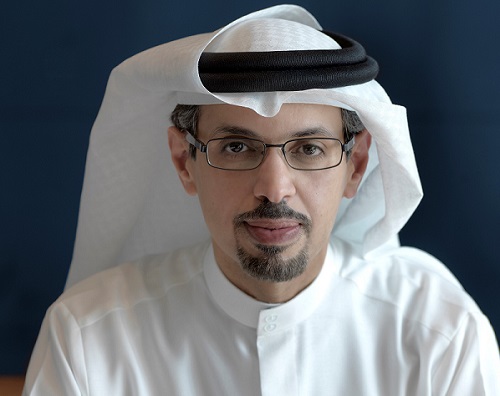 This November, top political and business attendees will gather in Dubai to participate in the fifth Global Business Forum Africa (GBF) – the largest event in the region to focus on bilateral trade between Africa and the UAE. Organised by the Dubai Chamber of Commerce and Industry, this forum is the biggest on our calendar and a testament to the significance that Dubai attaches to trade and business ties with Africa.
The special emphasis of Global Business Forum Africa stems from the instructions of His Highness Sheikh Mohammed bin Rashid Al Maktoum, Vice President and Prime Minister of the UAE and Ruler of Dubai, in 2010, to place a focus on the continent in recognition that it is key to both Dubai's and the UAE's growth.
Following His Highness's directive, we at the chamber made a concerted effort to ramp-up our activities in Africa. This is being done through a four-pronged strategy; establishing a platform for dialogue between stakeholders, facilitating high level trade missions between both regions, bridging the data gap through commissioning market studies, and opening representative offices in Africa. Dubai Chamber currently operates four such offices: one each in Ethiopia, Ghana, Kenya and Mozambique, with two more planned for the near-future.
Dubai's trading relationship with Africa has its roots in antiquity, thanks to the emirate's strategic location between east and west. This geographical advantage has established the emirate as a gateway to new markets for traders over centuries. In recent years, this relationship has taken on a new impetus; in part because of China's rise on the world stage and its evolution into the number-one investor in Africa.
Over the last two decades, China has grown into the continent's largest economic partner, with a level of investment that is set to expand even further as a result of its much-vaunted Belt and Road initiative. UAE plays a major role in the Belt and Road initiative and is one the world's largest investors in Africa, with its Greenfield investment in the continent doubling from US$1.81billion in 2017 to US$3.93billion last year.
The potential of Africa as a developing market is revealed in two indicators from the World Bank: firstly, six of the 10 fastest-growing economies in the world for 2018 were in Africa. Ghana was at the top of world rankings, and it has been estimated that by 2020 the country will be leading West Africa in urbanisation, with a rate of 56 percent. Secondly, in the World Bank's 2019 Doing Business index, five of the 10 most improved countries are in Africa; and one-third of all reforms recorded globally were in sub-Saharan Africa.
Underpinning Africa's significance as a driver for Dubai's and the UAE's growth is the continent's demographics. Africa has the world's most rapid urbanisation rate, and by 2034 is set to have a larger working-age population than both India and China. The continent's current population of around 1.2 billion people is projected to reach 1.7 billion by 2030 – with more than 80 percent of Africa's population growth over the next few decades occurring in cities. These demographic changes translate as a wealth of potential for Dubai and UAE-based commercial enterprises, especially in the retail and services sectors.
In the next eight years, consumer spending on the continent is set to rise by US$1trillion as emerging middle-classes move into the cities and their demand for consumer products and infrastructure grows. This equates to a burgeoning number of customers all needing goods and services, with their ability to afford more expensive purchases possible thanks to incomes rising across much of the continent. Similarly, UAE and Dubai hospitality organisations are likely to benefit from a growing African tourism sector, with the number of UAE travellers to Africa having doubled over the last five years.
The UAE's spectacular transformation from a small fishing community into a global economic powerhouse in the space of a single generation has seen it become a world leader in infrastructure development. Numerous construction companies with a wealth of expertise in creating built environments are based in the country; and with Africa's annual investment in infrastructure having doubled to around US$80billion a year since the turn of the century, there is a huge opportunity for these commercial enterprises to capitalise on the continent's commitment to addressing its infrastructure challenges.
The energy companies that have been instrumental in putting Dubai and the UAE on the map since oil was discovered in the region during the early 1960s are well-placed to take advantage of Africa's untapped potential in this area. Africa is rich in unexplored oil and gas regions, and has huge unmet energy demands. It is estimated that the domestic gas market in Africa will grow by 9 percent a year to 2025, by which time the continent could use up to 70 percent of its own gas – creating opportunities for companies operating in the gas extraction field.
Africa has also taken important steps to address its formerly stagnant intra-continental trade. We at Dubai Chamber were very excited about the launch in July of the African Continental Free Trade Area (AfCFTA) – the largest economic organisation since creation of the World Trade Organisation in 1994. Although an intra-regional initiative, we expect to see an increase in international trade as a result of the formation of important trading bloc that has been ratified by 27 African nations. Its anticipated unlocking of Africa's economic potential by boosting trade between African countries, strengthening supply chains and spreading expertise will only enhance the continent's attractiveness as an investment destination for international stakeholders.
Facilitating entrepreneurship is a lynchpin of Dubai's strategy to capitalise on the numerous advantages being offered by Africa. In the last decade, the continent has witnessed the emergence of a dynamic start-up culture supported by a growing network of accelerators, incubators and other facilities. The so-called 'Silicon Savannah' in Kenya has seen the creation of a number of successful companies, while in Accra, Ghana, the Meltwater Entrepreneurial School of Technology founded in 2008 is boosting the establishment of innovative new enterprises.
Entrepreneurship in Nigeria is growing in prominence through institutions that include Yaba College of Technology, the University of Lagos and the Federal Science and Technical College, while South Africa's vibrant start-up scene is being fuelled by incubators and partnerships at Stellenbosch University, the University of Cape Town and Witwatersrand University.
It is this entrepreneurship that will be the prime focus at the forthcoming GBF in November. Dubai Chamber's GBF Mentorship Programme will feature heavily throughout the event, as a study in what start-ups can achieve when they are well-supported and properly nurtured. Launched earlier this year, the programme sees five start-ups from the UAE and five from Africa being mentored by established business innovators; each mentor being assigned to a start-up from the opposite region. The first-of-its-kind initiative aims to create cross-pollination and teach each start-ups the skills needed to become viable businesses in new markets.
This certainly is an exciting time to be involved in creating new business flows between Dubai, the UAE and Africa – with Dubai Chamber aiming to show that accelerated economic growth for all entities is possible through innovation, enterprise and effort. I believe that it is no exaggeration to say that we are standing at the threshold of a new era of trade and investment in partnership with Africa. It is an era I am looking forward to with great optimism.
The writer is the President and CEO of Dubai Chamber