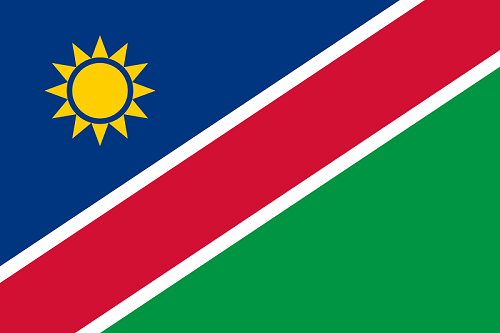 Namibia is set to hold its Presidential and National elections at the missions abroad on 13th November, 2019 and 27th November, 2019 in Namibia.
In a release by the Namibian High Commission, and signed by the High Commissioner, Charles B. Josob, the Electoral Commission has also announced Supplementary Registration for the Namibian Presidential and National Assembly Elections.
"The Presidential and National Assembly Elections will be held on the 27 November 2019 in Namibia and on 13 November 2019 at the Missions Abroad. All Namibian citizens aged 18 and older are expected to go and exercise their democratic right to participate in the National Elections on that date.
In view of the aforesaid, all Namibians residing in Ghana, Benin, Sierra Leone, Togo, Cote d'Ivoire, Burkina Faso and Liberia are informed and invited to participate in the supplementary Registration in Namibia as well as at the Namibian High Commission in Ghana from 08-27 July 2019.
This exercise, the released said, will be done to provide an opportunity to register Namibian citizens who never registered before, those who have attained 18 years of age before or on the registration date and for those who lost their Voter Cards or whose cards are damaged. The Voter cards obtained during 2014 elections remain valid and useable for the November 2019 elections.
Requirements for the registration include a Namibian ID, Namibian Passport, Citizenship certificate or sworn statement & two deponents. Also, those in possession of a valid Voters Registration cards do not need to register.