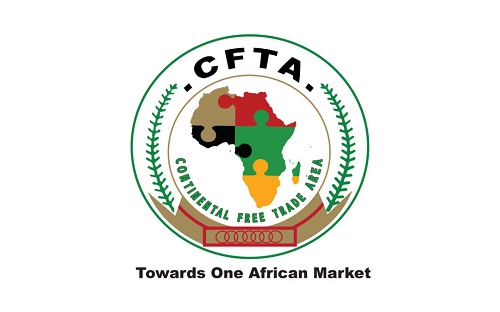 For the country to benefit fully from the African Continental Free Trade Area (AfCFTA), there is need for it to focus on sectors where it has competitive advantage, the Association of Ghana Industries AGI (AGI) has advocated.
While the AGI believes there is a general need for strengthening capacity across all sectors, it said more attention must be given to areas like aluminium, textiles and garments, agro-processing among others, where Ghanaian industries already have an upper-hand over their continental peers.
"Discussions are still on the table, and it is going to the extent of selecting specific sectors which we believe can give us an edge under the AfCFTA," said AGI's Chief Executive Officer, Seth Twum-Akwaboah.
"Within the sectors we can pick products, and within the products we can zero-in on companies and say 'for you company A, looking at your products you have an opportunity to expand into the African market; so we will build your capacity and make you so big that you can become competitive'," he added.
Mr. Twum-Akwaboah spoke at a recent AGI breakfast meeting in Accra and said the association is planning a series of meetings with member-companies, after which it will take the considerations and recommendations derived from those meetings to engage with government.
He said it is impossible for the country to be good at everything, hence the need to concentrate its efforts on sectors where companies already have expertise.
Doing so, he added, will build the capacity of companies to be competitive as well as be enabled to enjoy economies of scale and expand into the African market.
"When it comes to specific sectors, we know that we do well in certain areas. If you take the aluminium industry for example, about three African countries are ahead by virtue of having natural deposits of bauxite and the rest – and Ghana is one of those countries," he explained.
He also mentioned the production of hardware products like electrical products as another area where the country could capitalise under the AfCFTA.
"If you take the cables sector, for instance, all our cable companies have international certification and can compete anywhere in the world," he said.
Most locally made electrical products like cables, he added, are already being exported across Africa and it is left to business associations like the AGI and government to work hand in hand in order to strategically position some of these companies and products to maximise benefits presented under the AfCFTA.
"There are products that we already have comparative advantage in, and I think we should be able to full advantage of those. But the list is unending and we are continuing to do the search.
"We are also looking at figures; we are looking at imports that are coming in which we can produce locally. We are looking at how can take advantage of the market taken by these imports," he indicated.
Areas of concern
According to Mr. Twum-Akwaboah, industry's quest to be competitive and create much-needed jobs is still stifled by a number of factors – such high interest rate, high cost of power, importation of goods that can be produced locally, and lack of raw materials to feed to industry.
"One thing we have realised is that most of our companies are small-scale; we do not produce in large volumes, and if we are not able to produce in large volumes then we are not able to enjoy economies of scale. And because of this, our cost per unit is always is high – thereby making us uncompetitive," he said.
He added that the woes of industry are further compounded by the fact that the country has one of the highest cost electricity and lending rate regimes in the world.
These among other factors like lack of protection, if allowed to continue he said, will make it nearly impossible for local manufacturers to compete with their peers from other Africa countries.