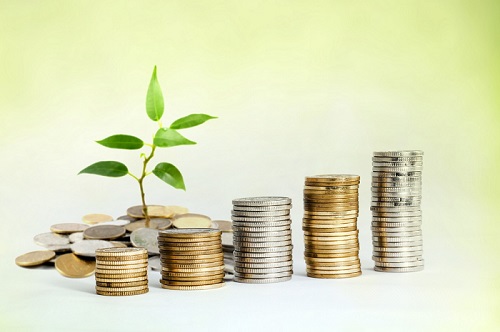 Enhanced investments in roads, railways, ports and airports – as well as improvement in the operating environment for logistics businesses – are expected to accelerate growth and economic diversification, the Oxford Business Group's (OBG) 2019 Report has said of Ghana.
According to the report, these investments will also greatly improve the competitiveness of Ghanaian producers.
"Sound investment in transport infrastructure and equipment—for land, air and sea—can create a virtuous circle by supporting broader economic growth. The transport and storage sector contributed GH¢24.6billion to the economy in 2017, accounting for 12.8 percent of GDP; and size of contribution is indicative of its importance in the country's ongoing economic development," it said in its review of the domestic transport landscape.
Following a period of fiscal consolidation, government is pushing forward strongly with investments in transport networks – deemed essential for long-term development.
Transport-centred ministries comprising Roads and Highways, Railway Development, Transport and Aviation received allocations cumulatively to the tune of US$549.7million in the 2019 budget.
On the maritime front, ongoing expansion works in the country's two seaports, Tema and Takoradi, have been tipped to place the country on the global trade map as the maritime logistic hub of the sub-region.
"Projects such as the Tema Port expansion and rail development indicate that there is a will in the public and private spheres for Ghana to become a transit link to the hinterland countries such as Burkina Faso, and also a preferred hub to serve other nations in West Africa," says a former managing director of the logistics company Damco, as quoted in the report.
He added: "Additionally, government-tendered projects are on the rise – which implies that the economy is returning to confidence".
The new Tema Port Terminal 3, which is expected to go live by month-end, will among other benefits improve vessel turnaround time, reduce congestion, and also boost the economy through trade facilitation.
"We are creating new trade, connectivity and routes to new markets in West Africa. Basically, we are adding value to the shipping lines, exporters and importers in the region, and overall to the country," Chief Executive Officer of MPS, Mohammed Samara, said of the project.
At the Takoradi Port, similar expansion works are ongoing to reposition the formerly export-led facility to serve as the hub for oil and gas business.
There is also a multi-purpose on-dock terminal project at Takoradi Port, being implemented by the indigenous Ghanaian firm Ibistek Ghana Limited, worth US$470million.
The project is expected to help revive the Sekondi-Takoradi metropolis with numerous opportunities for job creation and dependent economic activities.
The new on-dock multi-purpose terminal is expected to attract diverted container traffic, particularly from the Port of Tema and other neighbouring ports such Lome and Abidjan in the excess of 33,000 TEUs in 2021, and grow to approximately 430,000 TEUs in 2040 when it peaks.
Generally, the OBG sector report predicts that stalled projects are likely to resume at an accelerated pace, while long-awaited schemes such as north-south railway links and a national airline are set to get underway.
It said: "The efforts of successive administrations to harness the expertise, technology and capital of domestic and foreign companies continue to bear fruit.
"A commitment to improving transit systems as a key to unlocking broader economic growth should create further opportunities for private partners in 2019."