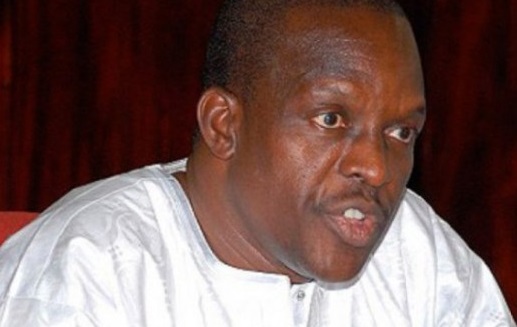 Parliament has resolved to raise additional funds to support critical Ministries including Works and Housing given the important role it plays in the socio-economic development of the country.
To this end, the legislature has hinted that setting up of a 'Ways and Means' committee to assist the Executive to raise revenue to support the national coffers, Second Deputy Speaker, Alban Sumana Kingsford Bagbin has said.
At the approval of the 2020 annual budget estimates of the Ministry of Works and Housing on Tuesday at Parliament House, the Second Deputy Speaker lamented the GH₵147m  budget allocated the sector, which prompted him to state that the legislature intends to partner the Ministry to  raise funds to enable it to execute projects.
The Ministry and Works says it is reeling from financial challenges which is stifling the completion and execution of projects.
For this year, the Ministry's budget has been slashed by 10percent of the Ministry's request.
According to the report of the committee on Works and Housing on the 2020 Annual Budget Estimates for the Ministry to effectively, efficiently, implement its planned programmes for the year 2020 in the area of management of the country's Coastal Protection Works,Storm Water Drainage Projects, Operational Hydrology and Affordable Housing Scheme, it would require a budgetary allocation of One billion, Four Hundred and Twenty-three million Ghana cedis (GH₵1,423,000,000.00).
Deputy Minister for Works and Housing, Eugene Boakye Antwi says they "find themselves in a dilemma but they will find money somehow".
He also explained that Ministry has made an "extra application" before the Finance Ministry and are waiting to hear from them, "If there is money we start, if there is no money we keep praying".
The Ministry is already indebted to contractors as at 30th September,2019 amounted to GH₵330m. It expects to receive additional certificates for work done for the remaining months of the year, particularly for pre-financed projects.
The Committee report also expressed dissatisfaction about the continuous delay in completing the remaining works on the Saglemi Housing project. The Committee is of the view that further delay in completing the project would lead to cost variations which would defeat the intention of the "affordable" concept.
Another concern the Committee raised was the issuance of corresponding Guarantees by government which is impeding the progress, since that continue to be a prerequisite for these investors to commence work.
The Guarantees would serve as a mitigating factor against uncertainty on the returns of and on capital of the investors.
The Ministry was also urged to expedite action on the laudable intention of creating formal financing alternatives for housing by the establishment of the banks, a robust foreclosure in the country's mortgage laws should also be looked at to ensure certainty and speedy adjudication of mortgage disputes and conflicts.