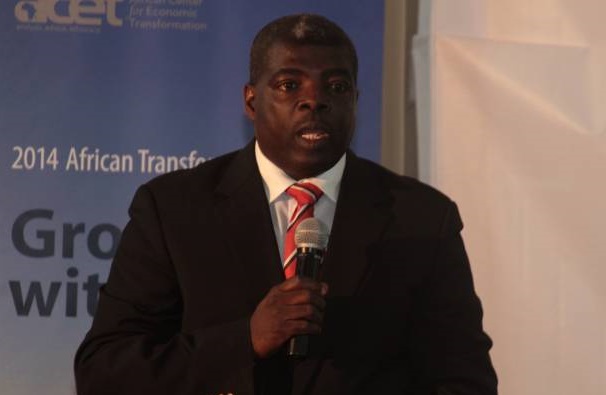 Alex Frimpong, CEO of the Ghana Employers' Association (GEA), has observed that in all spheres of human endeavour there are bound to be conflicts, and therefore disputes are inevitable at the enterprise level.
However, in any civilised environment, the law recognises an organised and efficient method to deal with conflicts – hence the Labour Act (Act 651, 2003), which ensures work conflicts can be resolved in an orderly manner, Frimpong noted.
These formed his preliminary remarks at a one-day workshop on 'Settlement of Industrial Disputes', organised by the GEA in collaboration with the National Labour Commission (NLC), where it was determined that though conflict is inevitable in employment relations, it can be prevented from escalating into major disputes – thus reducing the need for adjudication through the courts.
Most employers and industrial relations practitioners have inadequate knowledge about the laws, policies and regulations needed to effectively resolve disputes when they arise; particularly, the mechanisms for selection of mediators and arbitrators are not known by employers and employees alike when differences escalate into disputes that require the intervention of a third-party.
Hence, it was principally against this backdrop that the GEA organised the workshop to discuss, sensitise and assist social partners to be abreast with issues which characterise industrial relations in the country, as well as assess and improve upon existing industrial dispute resolution processes in Ghana.
The Executive Secretary of the NLC, Kwabena Ofosu-Asamoah, explained to the participants made up of employers, the unions (TUC) and government through the Ministry of Employment and Labour Relations – which implies a tripartite arrangement – that the Labour Act makes provision under the law for negotiation, mediation and arbitration.
He indicated that since his appointment, he has come to the realisation that most workers do not even know the terms of conditions that they were employed under, and hence what grounds they would be negotiating on in case of industrial disputes.
He urged employers to assess candidates seeking employment, particularly for Human Resource practitioners to know whether the person is qualified or not, since there are instances in our jurisdiction when employers sometimes favour relatives for employment; and after assessing the individual, some form of agreement must be entered into in the form of a collective bargaining agreement.
The NLC Executive Secretary wondered how many employees read entirely their collective bargaining agreements to forestall the occurrence of workplace strife.
He also urged employers not to 'fire' anyone without first resorting to the HR Department, which would then examine the precedents. Ofosu-Asamoah lamented the logistical constraints on his office and how the untimely release of statutory funds hinders operations.
With an active office only in Accra, he noted that with the new industrialisation policy of '1 District-1 Factory' there will obviously arise industrial disputes of some sort, and wondered whether with the NLC's limitations industrial disputes will still have to be resolved in Accra alone.
He noted that there are only 7-10 inspectors for the whole country; motorbikes are over a decade old, and computers are broken down.
A retired Justice of the Supreme Court of Ghana, Justice Peter K. Ababio, did a presentation on Employer/Employee Relations which affect the Labour front in Ghana.
He observed that Act 651-Part VIII deals with fair and unfair termination of employment, while section 62 deals with fair termination like proven misconduct, lacking the requisite qualification etc. Section 63, he noted, deals with unfair termination such as for joining a trade union, discrimination based on gender, race, creed or religion etc.
Justice Peter Ababio stated explicitly that essential service providers like doctors, nurses and staff of ECG, for instance, cannot embark on a strike action. He indicated that Section 64 deals with remedies for unfair termination.