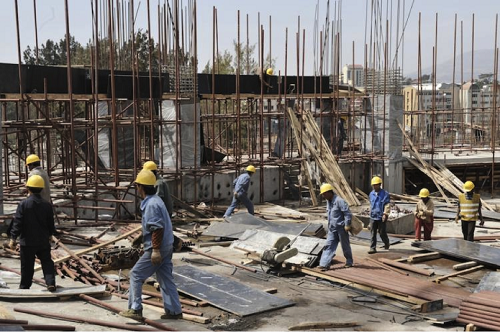 The Ghana Standards Authority has signed a Memorandum of Understanding (MoU) with the Local Government Service to enforce standards in metrology and conformity assessment.
The technical cooperation seeks to, among others, enhance knowledge and information sharing between the parties so as to promote standards relating to trade and industry, public welfare, environment, health and safety.
As part of the collaboration, GSA will distribute building codes it developed to all the districts to be used as standards before building permits are issued. Similarly, those into production of cement blocks and other building materials will be tested and certified.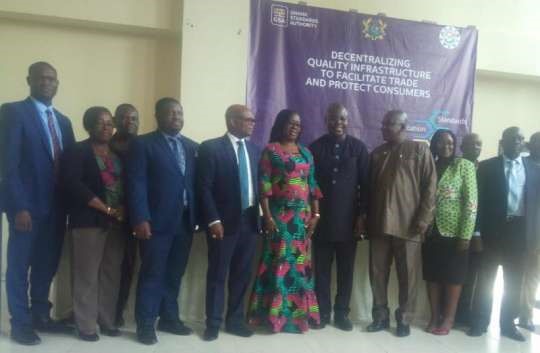 Professor Alex Dodoo, Executive Director of GSA, speaking at the signing ceremony in Accra expressed confidence that the partnership with Local Government Services will lead to improvement in standards across the country, particularly in market-centres and the construction industry.
He added that the partnership will also enable government to generate more revenue for economic development.
On his part, Dr. Nana Ato Arthur, Head of Local Government Service, described the collaboration as a step in the right direction. He assured that the parties will work tirelessly to achieve their aim, particularly when it comes to exchange of information and service delivery to Ghanaians.
"It is to ensure that we have value for money projects in the country," he explained, adding that the MoU will enable the GSA to build the capacity of Local Government Service officials to be enabled in implementing all the key areas of the partnership.
He therefore urged Metropolitan, Municipal and District Assemblies to adopt the new building code that will be implemented through the partnership with GSA.