Glamming up for occasions is fast catching the attention of many ladies, be they old or young, in Ghana today. Gone are the days when professional glamming was only for brides and bridesmaids. Today, people like to look their best for every occasion, whether they are invitees or the host of occasions. This has pushed many young ladies into acquiring training to meet this demand. This week's startup features one of such entrepreneurs, Gloria, who is making strides in this burgeoning industry. Read on as she tells the B&FT's Inspiring Startups how it all started.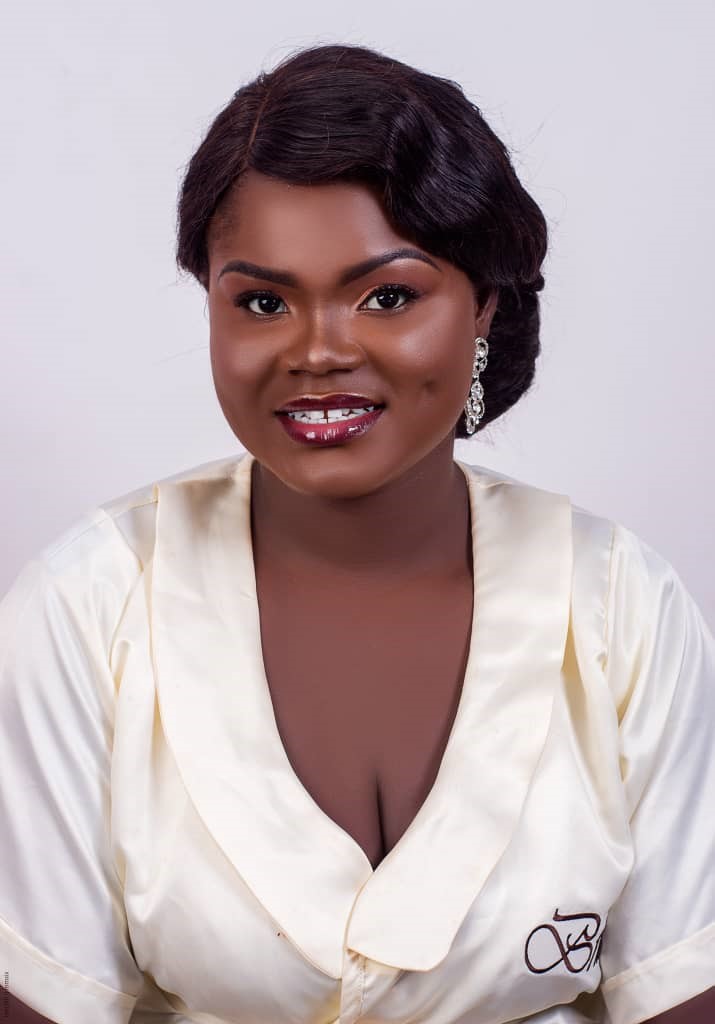 Gloria Ampomah grew up in Mamprobi, a suburb of Accra. She is a product of the Christian Methodist Senior High School, also in Accra. After she completed senior high, she went to a secretariat school to be trained as a secretary. But after that her search for a job was taking forever, so she decided to learn another skill—decoration.
After she learned it, she became skilled at offering decoration services for weddings, parties and other occasions. She used the money she got from her first job as the initial capital for this business. But the business would not be one that Gloria could be attached to for long. In time, some challenges she encountered made it quite difficult for her to keep up her operations in the décor business. It was time for her to switch to another related business—glamming-up people.
 The journey to being a makeup artist
In the era of Internet accessibility, Gloria wasted no time in learning from online sources how to glam-up people. Even without having any formal training, she could do it so perfectly that she had contracts from bride-to-be clients. But something was about to push her to acquire a professional certificate.
A photographer friend of hers managed to get her a contract with a model company. The model company asked for her professional certificate before awarding her the contract. But she didn't have one, and so missed out on the juicy contract. That experience pushed her to train with a reputable makeup company in Accra and acquire the needed certificate from them.
After gaining the training, she started her own makeup business and named it Freesia Touch. Her clients consider her one of the best makeup artists in Accra. Not even one weekend passes by without people contacting her for glamming services.
Gloria feels her services are unique for two reasons—her relationship with clients and the price at which she delivers them. She always leaves her clients satisfied and charges them moderately to win them back another time. For this reason, she gets referrals from every client she comes into contact with.
Vision
Even though she is regarded among the best, Gloria still operates from home. She is more of a mobile makeup artist who offers her services wherever the client is. She wants to grow beyond that and have her own makeup studio.
Again, she wants go beyond just offering her services to clients and expand into establishing a school where she can also train young ladies in the skill.
Challenges
Undoubtedly, the first among challenges is finances. With a vision of setting up a makeup studio and eventually expanding to make it a training centre, she needs quite substantial funds to bring this dream to reality.
How education has helped her business
Gloria says the formal training she had has really helped her in her business. Even though she is gifted with the skill, she feels acquiring professional training has given her a boost as her clients have the confidence that they are in the right hands and not just with someone who wants to earn a living.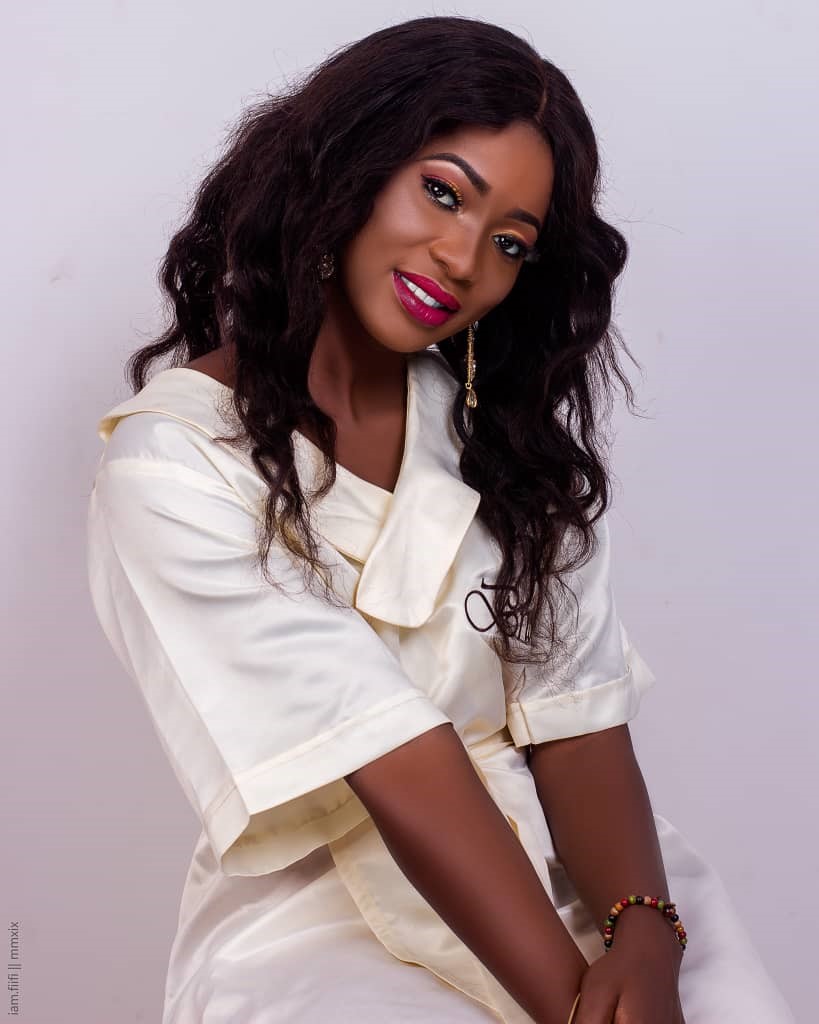 How government can assist startups
For Gloria, it would be very helpful to startups if more financial resources were made available for them to tap into. She feels helping startups should not only be by competitions, where they have to pitch their ideas with some institution and the winner takes away the prize. In her opinion, there should be an open opportunity for all young businesses where capital can be accessed cheaply over the long-term and paid back – especially in the current environment where high lending rates make banks a no-go-area for startups.
"If you decide to borrow from a bank, you have to start paying back immediately after the loan is given you. How is that possible and helpful to the business? So, because of that I can't even borrow from my bank. So if there is a way government can offer financial support to startups with a payment plan spread over a long-term period, it would be helpful to us."
Advise for young people
Gloria says any young person entering into a business venture should have love for the particular job before they invest their resources in it, or else it may not survive.
"I think if you don't really like what you are doing and you don't have passion and desire for it, you will get stuck along the line and eventually it may collapse. If you love the work and you pursue it, no challenge will discourage you.
"I remember when I started: I could go a whole month without any contract, but I hung on because I loved what I was doing. I feel it was because I didn't really have much love for the décor that I gave up easily on it when challenges came. So, I advise young entrepreneurs to have love and passion for what they do."
Contact: 054 373 6030