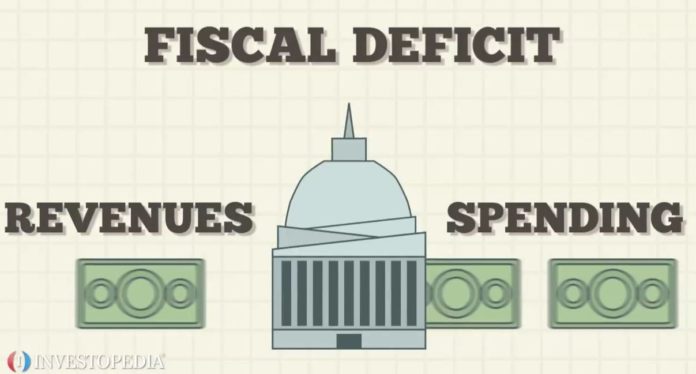 Much lower than 2012 and 2016
The Economist and Intelligence Unit (EIU), a business advisory firm, is predicting that government will overrun its projected fiscal deficit next year – just as has been the case in the last two election years.
Despite projecting a fiscal slippage in 2020, the firm added that the quantum of slippage will be less than those witnessed in 2012 and 2016 – which recorded close to 10 percent fiscal deficit.
"There will almost certainly be faster spending growth in the election year of 2020, as well as tax cuts, with the deficit increasing to 4.7% of GDP as a result (although this fiscal slippage will be much less than it was in the election years of 2016 or 2012)," the EIU said in its February Country Report on Ghana.
Coming out fresh from the International Monetary Fund (IMF) Extended Credit Facility programme, government is projecting to narrow its fiscal deficit to 4.2 percent of GDP in 2019, with the EIU forecasting a slight setback a year later owing to the polls.
The 2016 general elections, the most recent in the country's history, saw government almost double its programmed fiscal deficit (9.3 percent) agreed under the ongoing IMF programme – resulting in the bailout programme being extended.
Akufo-Addo's pledge
The EIU forecast comes after President Nana Addo Dankwa Akufo-Addo stated that enough measures have been put in place to ensure government tames its urge to overspend in the 2020 election year.
President Akufo-Addo, speaking at the 2019 State of the Nation Address, said the temptation to make unplanned spending in election years is real but his government would rather commit to the next generation than the next election.
"We cannot make the progress we all desire unless we are consistent and disciplined in the management of our economy. The yo-yo nature of the boom and bust cycles has not helped us achieve our goal of sustained prosperity and lift ourselves out of poverty. We have gone through another round of painful impositions to get where we are today with healthy fundamentals.
"We know the temptation to go on a spending binge will always be there; we know election years will come around and there will be pressure on government to splurge; and persuasive arguments will be made that you have to stay in government to be able to implement your programmes. However, I am bent on running a responsible administration; mindful of the next generation and not merely the next election," Nana Akufo-Addo stated.
Bouncing back
Notwithstanding its forecasts of fiscal slippages in the election year, EIU maintained that the rate of decline in the fiscal deficit at a time of robust economic growth will be enough to make a modest dent in the public debt stock – which will edge down from an estimated 54% of GDP at end-2018 to about 51% of GDP at end-2023.
It went further to argue that longer-term debt sustainability will still require ongoing fiscal responsibility and continued robust levels of economic growth.