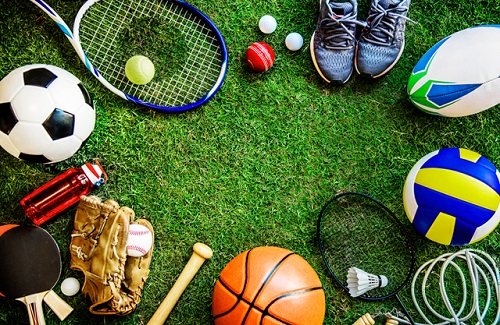 Very few sports fans would disagree that Rafael Nadal is a legend. In winning a 12th French open title, Rafa has proven once again that he is in a different league.
His relentless pursuit of clay court excellence has left great players like Roger Federer, Novak Djokovic and Stan Wawrinka searching for ideas on how to stop this juggernaut.
Is Nadal invincible? No, in about 250 days of the year when he plays on different courts in different cities, he looks very good but not great. In the 15 days of the French Open however, he is invincible, unstoppable and his path to success is inexorable.
He has redefined what it is to be great. It is in being great over time. Being the best in the world in your area for an incredibly long period of time.
"Built to Last" is one of the great books on Management. Written by Jim Collins and first published in 1994 (almost a quarter of a century back), the book tries to understand what made some organizations thrive amidst tumultuous times and consistently outperform competition over a long period of time.
An outcome of six years of research into what makes enduringly great companies, it has redefined the difference between a good and a great company.
According to the book, there are two seemingly contradictory philosophies that go into building a lasting Organization – Preserving the Core and Stimulating Progress.
Of the 18 grand slams that Nadal has won, 12 have been the French Opens, showing the focus on the core.
Businesses have evolved over time. Where once it was seen as a right strategy to diversify into unrelated areas, it is seen as foolish to spread yourself thin in this era. Or, for building a business that lasts, an organization has to shed its unwanted flab and focus on its core.
Longevity is like running a marathon. But, a marathon cannot be run by a heavy person. The weight of athletes running different durations tells a very interesting story.
Usain Bolt, the fastest man in the world weighed 94 Kgs when he clocked his best. Because 100 M is a momentum game. It is like a combustion engine that accelerates from 0 to 40 KMPH in less than 2 seconds but does not last more than 10 seconds.
The 400 Metres world record holder is Wayde Van Niekerk of South Africa. His weight? 72 Kg.
Eliud Kipchoge  of Kenya is the marathon world record holder and he weighs 56 Kg.
The weights tell a story, right? The longer you want to run, the less baggage you can carry.
In organizations, the story remains the same. For a long successful run, shed flab, focus on the core. Lean is in.
Wyndham Worldwide, the company that runs the largest chain of hotels worldwide is valued at about $4 Billion. Airbnb owns no assets and is valued at ~40 Billion.
The reality of electric and autonomous vehicles is hitting the German and the American car industry. Plants that have been running for many decades are being rendered obsolete due to technology. They have become the additional flab that is slowing down the erstwhile leaders.
To sum up, to run an Organization that lasts long, shed flab, focus on the core. Rafael Nadal and the weights of the athletes are examples to emulate.
Murthy Chaganti is the Chief Operating Officer at AirtelTigo Ghana. Murthy is a seasoned professional, and has essayed leadership roles in diverse industries like FMCG Consumer Durables and Telecom.  A keen observer of the world, he loves travelling, sports, and dabbles in writing.