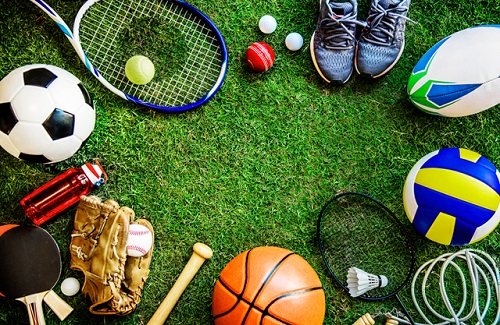 In the midst of two large sports tournaments – the Cricket World Cup and the Africa Nations cup, it is a good time to take our memory back a year. A veteran Luka Modric and a teenager Kylian Mbappe caught the world's imagination as they commandeered their teams to the finals.
Hitherto considered walkovers, South Korea and Japan stunned and scared football powers Germany and Belgium respectively. An unfancied Croatia beat fancied England. The football rules were indeed being rewritten.
And, we saw the unraveling of Spain.
Considered the greatest team of the 21st century, Spain dominated the football world between 2008 and 2013. Spain became the first European team to win a FIFA World Cup outside of Europe, while winning the 2010 tournament in South Africa.  Having won back-to-back European titles in Euro 2008 and Euro 2012, defeating Germany and Italy in the respective finals, Spain became the only national team with three major titles in a row. From 2008 to 2013, it the FIFA Team of the Year, the second-most of any nation, behind Brazil.
Success was achieved through a very unique style of football, called Tiki-Taka. Characterized by one touch, parallel passes, owning football space and a significantly high (bordering on obsession) ball possession, the style worked wonders for Spain for almost half a decade.
Success was achieved by wearing out competition. In trying to gain possession, opponents would commit mistakes and eventually Spain would succeed. An attritional strategy, Spain's secret lied in not letting the opposition score rather than score.
A sub plot to this success. Spain scored ONLY 8 goals to win the trophy in 2010. Brazil had scored 18, Italy 12, Germany 18 and France 14 goals in their respective world cup wins in the last five cup wins. In business speak, the model was one of profit maximization, not revenue maximization. In plain terms, a thinking that says – as long as I earn more than I spend, I am ok.
A strategy bordered on the defensive, on incrementalism, on protecting its turf had to have a limited shelf life.
But, Spain did not seem to realise it. This proved to be its undoing. Both the 2014 and the 2018 world cups proved that meaningless ball possession was not good, it was evil.
The Spanish debacle can be seen in the corporate world too. It plays out in various industries in various countries.
A company cracks a formula, gains share, gains volumes. Instead of measuring how fast it is moving, it measures itself by how much ahead it is of competition. The obsession is with the difference versus competition and not how fast and forward it can move.
This strategy works well as long as there is some kind of equilibrium in the industry. Where all competitors operate in their comfort zones. But, the minute a disruption occurs (could be driven by changing consumer behavior, innovation or regulatory frameworks), the tiki-taka model gets violently disturbed.
For more than a century, the venerable Coca Cola has been a selling a concoction that gives a distinct taste. The formula created by John Pemberton in 1886 was its tiki-taka. The going was smooth till about a decade back when the world started realizing the evils of drinking so much sugar.
Coca Cola refused to course correct significantly. The outcome? Declining revenues year on year for seven years, from $48 Billion in 2011 to $32 Billion in 2018.
Pepsico had a similar formula. But a decade or more back, it realized that consumers sought healthy drinks over taste. The result has been a steady increase in its revenues. In 2005 Pepsico had a revenue of $32.5 Billion against Coca Cola's $23 Billion. In 2018, Pepsico moved towards $65 Billion, while Coke moved up to only $32 Billion, about half of its competition.
Only 25% of the Fortune 30 companies of 1988 featured in the top 30 in 2017. Why is this constant upheaval happening? Companies like General Electric, Kodak, IBM fell off the cliff due to their unwillingness to see their tiki-taka trap.
China embraced scale over incrementalism. The results are there for everyone to see. Apart from being the manufacturing basket of the world, it has also become USA's biggest technology threat. Would it have been possible if it had planned an economic growth of USA +1%?
To sum up – a model that works purely on incrementalism has a very low shelf life. To stick to the formula despite eco-system changes is even more harmful. Companies that obsess about status quo (holding market share and/or work on a cost-plus model – in football terms, ball possession) give way to companies that think scale, think disruption.
This is the sixth in the series from Murthy on business lessons. The others can be read at B&FT online.
Want to exchange views with him? Write to murthychags4@gmail.com