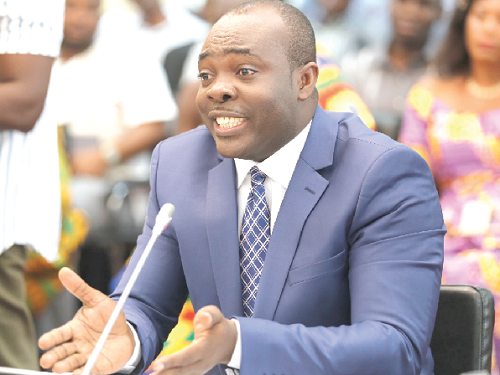 Sports Minister Isaac Asiamah has told Parliament today, July 24 that the Black Stars spent US$4.5 million out of the budgeted US$6.3 million during their disappointing Africa Cup of Nations (AFCON) campaign in Egypt.
The amount spent by Ghana to reach the round of 16 stage, is exactly the amount Algeria received for winning the 2019 trophy.
The Black Stars won only one game and drew twice in the group stages, before losing their round of 16 stage game against Tunisia on penalties, after the game finished 1:1 within regulation time.
However, the minister, speaking on the floor of Parliament, explained that the players received US$965,405.00 as winning bonus with the technical team also getting – $347,027.00 in bonuses.
He said US$1,143,519.00 was also spent on accommodation, US$419,300.00 for feeding US$41,750.00 for buying match tickets and US$44,574.00 for medicals.
Other expenses include visa fees – $8,541.00, internal transport – $43,092.00 and incidentals – $42,576.00
He added that the remaining amount, which is about US$1.7 million, will be returned to the state.