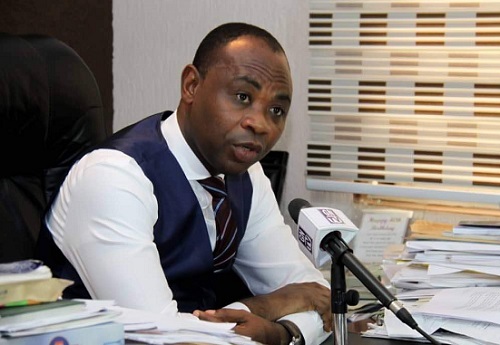 Child Rights International (CRI) has called on the state to use the case involving three murdered Tarkoradi girls to come out with reforms on how issues of kidnappings and violence involving children must he handled.
According to the child-based organisation, authorities' handling of the Takoradi girls issue have left many well-meaning Ghanaians disappointed and leaves room for doubt regarding the outcome of DNA evidence.
In that regard, CRI also proposed that the police give families of the girls other alternatives to ascertain validity of the DNA reports that sought to suggest that the human remains discovered from the pit were those of the girls.
The Executive Director of CRI, Mr. Bright Appiah, in a statement issued in Accra said: "This issue has to be put to rest, but in order for that to happen the families and the public must believe the DNA report. If the families of the girls need to get a different expert to verify the report, give them the go-ahead to do so".
On Monday evening the Acting Inspector General of Police, Mr. James Oppong-Boanuh, at a press conference confirmed the death of the missing girls; stating that the DNA tests conducted on some skeletons retrieved at the former residence of one of the suspects match with the victims – Ruth Abakah, Priscilla Kuranchie, Ruth Love Quayson and Priscilla Blessing Bentum.
This brings to a closure the over-one-year search for the missing girls.
The acting IGP also said that families of the girls have been informed by the Police.
The girls had been missing since August Last year. The main suspect, a 28-year old Nigerian – Samuel Udoetuk Wills, was arrested in the Western Region; John Orji was arrested at the Aflao border, while a third suspect known only as 'Chika' was arrested in Nigeria.
Following the DNA confirmation of the girls' death, CRI said the police must use the issue to strengthen their relationship with the public – considering the fact the public's confidence in them has waned.
It said the gap between police and the public, if not closed, could lead to a situation wherein the country's security institutions are not trusted.
"When this happens, it could spell doom for us all," the statement said.
Since nobody can predict whether or not the issue could reoccur, CRI said, a conscious effort needs to be put in place to revive the public's confidence in the police.
"The Takoradi girls issue should lead to a reform that will spell out the guidelines on how the police must engage with the public in cases of kidnapping and child-abuses," it said.