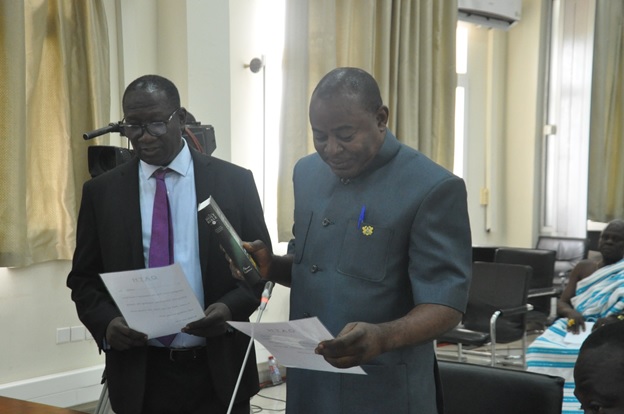 The Deputy Minister designate for Bono region, Siaka Stevens is advocating that all new structures that will be built at the district assemblies across the country should contain disability facility.
Most assembly buildings lack disability facility and this is a worry for Mr. Stevens who is keen to change that.
Speaking to members of the Appointments Committee during his vetting, he stated that among his priorities when he is confirmed as Deputy Minister is to push through to ensure that all assemblies putting up new structures are made disability friendly.
He also touched on the recent conflicts at New Drobo and Japekrom which he described as "unfortunate development".
Furthermore, he vowed to ensure the promotion of absolute peace in the areas.
On the issue of sanitation, he indicated that he will liaise with all stakeholders to ensure sanitation is improved in the region, with the implementation of byelaws.
He also maintained that education will be high on his agenda in the various districts in the region and will collaborate with his Minister to achieve that.