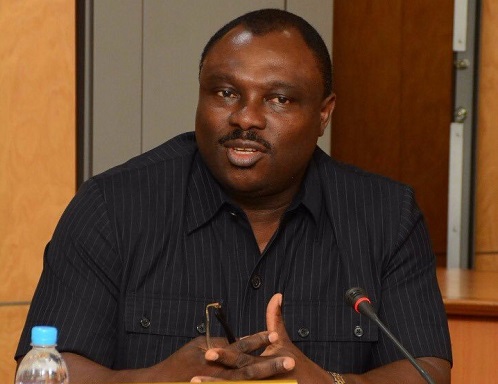 The Ghana Business Consultation Portal (GBCP), which seeks to promote government policies and enhance the operations of Metropolitan Municipal Department and Agencies (MMDAs), is expected to be launched by the third quarter, instead of May as earlier envisaged.
The essence of the GBCP project is to enhance access to policies that government may intend to implement. Such policies shall be made available to the general public and civic societies for scrutiny, discussions and criticisms within a stipulated period.
The Ghana Business Consultation Portal (GBCP) is designed to engage the general public for the discussion and scrutiny of prospective business policies, regulations, administrative directives, by policies.
It is also part of government's business regulatory reform strategy, with the UK's Department for International Development partnering Ghana's government to actualise it.
One of the major challenges for the rule of law is access to laws and/or any material relating to laws, regulations, directives and other legal provisions.
Speaking at a stakeholders and validation workshop for Metropolitan Municipal Department and Agencies (MMDAs), the Deputy Minister for Trade and Industry, Robert Ahomka Lindsey, indicated that it is a critical electronic tool that will enhance the work of MMDAs.
"It is to ascertain whether the features or functionality of what is going to be presented to you is fit for purpose, will it do what it is we want it to do.  In essence it is an electronic-based decision-making facilitation tool that will help all of us as we take decisions.
"It's for all of us at the various MMDAs; this is not a tool that is owned by the MoTI, it is a tool that is owned by the government of Ghana. We have developed it working under a system designed for one purpose only (which is to meet your needs); its efficacy, usefulness, longevity, its ability to achieve its objectives, is directly linked to its usefulness to you – hence this workshop for you to take a critical look at it," he said
He explained that the portal is not different from any other, rather government is trying to use modern systems "that allow us to think about the potential impact on cost, of what we want to do before we do it, why it matters – so we do less things that are not beneficial and we get, importantly, the full feedback of as many people as possible through the system".
According to the minister, the two-day workshop should allow stakeholders to look at the processes, functionalities and all the various decision-making processes that have been put in place, which at the end of the day must make sense and be useful to the agency.
Among points contained in the guidelines on use of the portal is that consultation with key stakeholders should be continuous, and should start as early as possible. It should continue through all stages of the regulatory cycle, including when detailed design features are being finalised.
This will help to identify and understand potential problems: for example, consultation before submitting the adopted policy may help to define the problem, objectives and options; and to quantify the associated regulatory burden, thereby improving the adopted policy's quality.
It is not an avenue to discuss any other prospective policies of Ghana, and as such has been designed to enhance access to information and promote investment
The portal is in its current stage is owned by government, and will be transferred to the Ministry of Trade and Industry upon a successful run of the portal within a stipulated period after completion of all the relevant protocols.
Only Ghanaians are allowed to register on the portal, which includes government entities, civil societies and Ghanaian citizens.
Only ministries and government agencies can post material on the portal. Posting laws differs from commenting on such laws, which can be done by the general public.