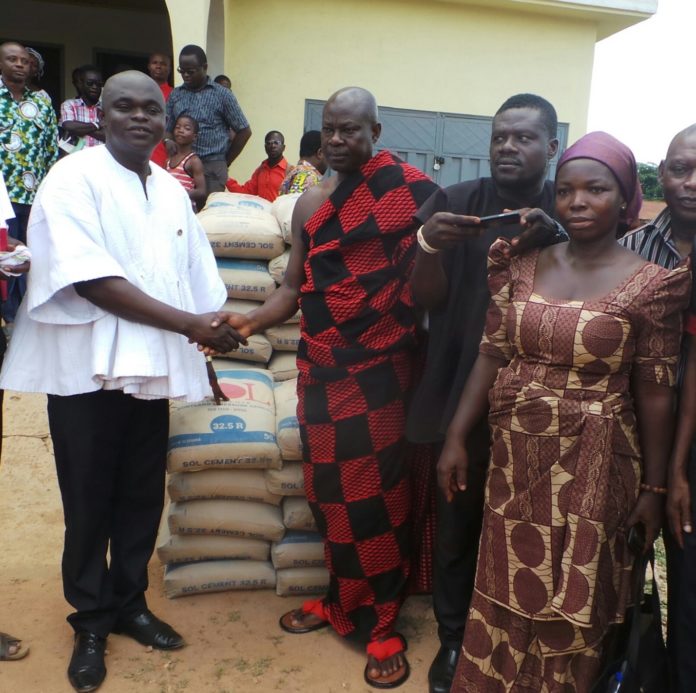 The District Chief Executive for Dormaa East in the Bono Region, Emmanuel Kofi Agyeman, has advocated an increase in the self-help budget allocation from 5% to 10%.
This, he observed, will accelerate development – especially in districts which rely largely on the Common Fund to finance developmental projects as a result of poor mobilisation of internally generated funds. Per the utilisation structure of the Districts Assemblies' Common Fund, 5% is allocated to support community initiated (self-help) projects.
"When there's substantial allocation to support self-help projects, more of such initiatives can be spread across deprived communities at lower costs: there is always free cost of labour; communities take quality care of self-help projects; and effective monitoring and supervision by the community and Assembly is assured," Mr. Agyeman said.
The self-help concept, he added, makes communities "own and take charge" of development initiatives at the local level, thus positioning them (communities) to be self-reliant – which ties into government's vision of 'Ghana Beyond Aid'.
The Dormaa East DCE made the observation during a short ceremony held at Wamfie to present assorted building materials in support of self-help projects by some communities in the district. The items included 300 bags of cement, 30 packets of roofing sheets, 72 pieces of iron pillars, 80 pieces of iron rod, and 90 boxes of nails.
Some of the community-initiated projects are health facilities, basic school infrastructure projects, drainage systems, community durbar grounds, public place of convenience, and a Chief Palace. The beneficiary communities were Wamfie, Wamanafo, Dormaa Akwamu, Kyeremasu, Asuotiano, Subinkrom, Kofi Bourkrom and Kyenkyenase.
The DCE commended the beneficiary communities for their foresight and commitment to complement government's developmental agenda, especially residents in the diaspora, and urged other communities to emulate this example. Mr. Agyeman however urged the beneficiary communities to use the items for their intended purpose to benefit the larger society.
Mr. Augustine Twum, on behalf of the recipient communities, thanked the Dormaa East Assembly for the support, indicating that the materials will go a long way to help the communities achieve their visions.