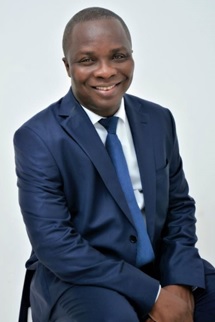 Kwame Nkrumah University of Science and Technology (KNUST) has called for urgent intensification of Supply Chain Management skills development, education and research in support of the Ghana's long-term industrialisation and preparedness for the fourth industrial revolution.
KNUST strongly believes that development of advanced skills in supply chain management can boost Ghana's beyond Aid agenda and the broader United Nation sustainable development goals.
The University shares the view of Global Partnership for Education that "education is key to all sustainable development goals". This clarion call was made following the highly successful 8th July 2019 CEO-C-suite cocoa supply chain summit held at the Ecobank headquarters in Accra, and the subsequent official endorsement of a compendium on supply chain management by KNUST school of Business as well as the award of a multi-million dollar grant by the World Bank Group to KNUST to pioneer cutting-edge research and education in integrated and sustainable logistics and supply chains in Africa.
KNUST School of Business is currently the only higher education institution in West Africa to hold the twin global professional accreditation for the Chartered Institution of Procurement and Supply (CIPS) and Chartered Institute of Logistics & Transport (CILT), making this institution one of the very few accredited study centres to train procurement and supply chain professionals in the sub-region.
These and more were contained in a press statement issued by the KNUST School of Business ahead of the launch of "AFRICAN CENTRE FOR SUPPLY CHAIN GOVERNANCE & INDUSTRIALISATION".
Applauding the highly commendable leadership role played by KNUST School of Business in increasing supply chain management education and research in Ghana in support of much needed local value addition, competitiveness and improvements in both public and private sector service delivery quality, the Vice-chancellor of KNUST Professor Kwasi Obiri-Danso has said that Supply chain management transcends functional, organisational and industrial boundaries.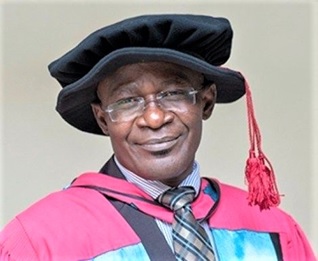 "Whether you are in healthcare,  mining, oil and gas, pharmaceutical, building and construction, education, hospitality, Judiciary, tourism, civil and public service, agriculture, energy, water, transportation, manufacturing , environmental conservation, trade, ICT, sanitation, banking and financial services, or practising as an Accountant, Lawyer, Engineer, Logistician, Politician, Financier, Procurer, Trader, Researcher, Technician, Policy maker and strategist, supply chain principles are equally applicable to you" he stressed.
He has added that it is therefore in the nation's long term  interest for all KNUST's  affiliate institutions,  academics, associates  and students to at least have some basic understanding of supply  chain management to help accelerate and sustain Ghana's industrialisation efforts and preparedness for the fourth industrial revolution.
Professor Nathaniel Boso, Dean of the KNUST School of Business and one of the first institutional units within KNUST and Ghana to formally run globally accredited supply chain management programmes for multi-sectorial and C-suit executives said has also stated that KNUST School of Business being a leading business school in the sub-region principally focused on developing current and future captains of industry.
"We are pleased to say that since receiving donated copies for our school library and study centre from PanAvest and partners, we have seen remarkable progress with value chain developmental thinking among our students, academics, the broader affiliated practitioner, professional and c-suite communities", he added.
Prof Boso said the increasing mind-set change and appreciation of the direct correlation between supply chain management and industrialisation certainly augurs well with long term developmental agenda.
In line with the nation's developmental agenda, Prof Boso further argues that it is a must that supply chain education starts early. Therefore, it is equally important that junior and senior high school teachers and students also have some basic understanding of various aspects of supply chain management.
For this reason, he said the University is also recommending that the necessary steps be taken immediately by the relevant authorities and policy makers to help roll out some basic academic or professional development programmes on supply chain management in high schools.
Prof. Boso emphasises that KNUST is already leading on this front by bringing together academics, industry leaders and policy makers to establish a World Bank and Government of Ghana funded regional centre of excellence in transport research and education with a mandate to conduct world leading research in integrated and sustainable logistics and supply chains.
Professor Douglas Boateng, an international certified chartered director and an adjunct Professor of Supply Chain Management at KNUST, welcomed KNUST's commitment to supply chain management and industrialisation efforts.
Prof Boateng has reiterated that the increasing global, regional and local adoption of the compendium by leading institutions and companies clearly demonstrate that it is now an accepted fact by public and private sector policy makers, academics, functional executives and CEOs that there is an inextricable link between supply chain management,  industrialisation and long term socio-economic development
"Ghana's push for more local value addition, weaning the country off aid, achieving much needed improvements in public and private sector service quality delivery, Industrial competitiveness, creation of long term jobs for especially the youth, plus achievement of inclusive growth is undoubtedly dependent on a common supply chain management understanding and its implications", Prof Boateng further submits.