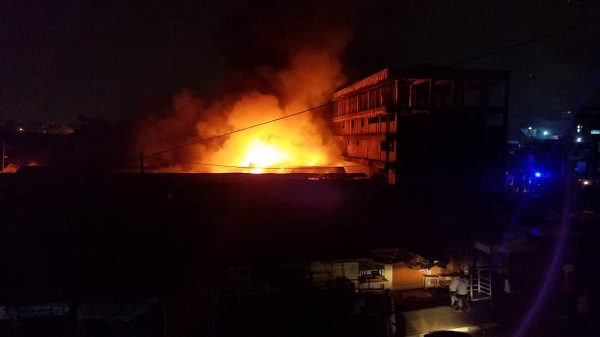 Properties running into millions were destroyed in last Sunday's fire at  Asafo Market in the Ashanti Regional capital, Kumasi.
Even though the cost of the devastation cannot be quantified just yet, metropolitan officials believe it could run into millions of cedis.
This is the second time in less than a day that fire engulfed another part of the market.
Mostly, shops and wooden stalls were destroyed.
According to B&FT's reporter at the scene, there was no NADMO presence at the time of reporting the incident.