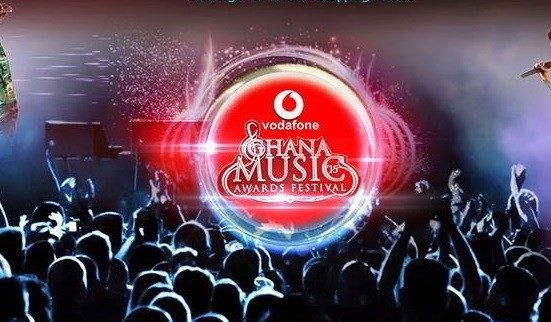 Tomorrow night, all eyes, ears and attention turns to the Accra International Conference Centre (AICC) as the nation marks 20 years of the Vodafone Ghana Music Awards (VGMAs), which truly is the pivot of Ghana's music industry.
But before I zero in on the theme for this article, which is the VGMAs, pardon me to digress this early to enlighten you a bit about the worth of the entertainment industry in the country. I recently chance upon a report in the news, specifically on the front page of the B&FT. The headline reads: "Value of media, entertainment industry to hit US$1billion".
I first said to myself that this is just a ballyhoo from someone in the arts sector who wants to gain attention. But upon a second thought, I asked my boss, the Deputy Editor, B&FT, to give me the document he used for that story and I want to share a brief of it with you.
The document, which is a 2018-2022 media and entertainment outlook report by PricewaterhouseCoopers (PwC), indicated that the value of media and entertainment industry in Ghana is to hit US$1billion in 2019 and US$1.5billion by 2022, increasing at a Compound Annual Growth Rate (CAGR) of 14.2percent.
It also detailed that the entertainment and media (E&M) industry has more than tripled in its value since 2013, with the total revenue reaching US$752million in 2017.
I then decided to speak to industry players and stakeholders to see if they value the industry at same level as the research report outlined. My first point of call was to George Quaye of Charter House, my curiosity was satisfied and I was more than convinced that our industry is worth more.
The Vodafone Ghana Music Awards (VGMA), formerly Ghana Music Awards GMA), was established in 2000 as an annual event by Charter House Production to celebrate Ghanaian musicians. The official launch of VGMA 2019, which is the 20th edition, came off on Friday, March 15 at the Labadi Beach Hotel and this was witnessed by great personalities in the music industry both locally and globally.
The 20-year-old annual event, has glistened a lot of local talent and lifted them up to international levels as far as the Black Entertainment Television (BET) Awards, among other international awards and the economic impact cannot be overemphasized.
"20 years is no joke and the awards has attracted a rich cultural mix of Ghanaians, Nigerians, South Africa and other people from other parts of the world who share similar cultural values," Chief Executive Officer of Charterhouse, Theresa Ayoade, said at the 20th launch.
This is an indication that the awards do not only bring together Ghanaians but great minds and music lovers in the music and arts industry both Africa and beyond.
The nomination stage
The economic benefits of the VGMA starts right from the planning stage through to post event. The VGMA starts with the presentation of a blank list of categories along with definitions to industry practitioners in all regions of Ghana by the GMA Board, these include; radio station DJs, night club DJs as well as MUSIGA regional offices, major distributors of music etc.
Entries are also received from the following: published call for entries in the press; nomination forms submitted by recording companies; Google and other internet search engines are used to track online releases and to verify dates of release; data from mobile content companies are also used to verify releases; statutory organizations such as copyright office are also used to verify works released as well as IP ownership; and nominations gathered are subjected to short listing by members of the VGMA Board.
The buzz and euphoria for the awards starts from this level when the public becomes activated and are listening attentively to see if their favourite artiste or song makes it to the various categories shortlisted.
It becomes more interesting when a song is not shortlisted because of certain parameters like profanity among others or an artiste that his funs felt has worked so hard and deserves to be in probably artiste of the year category is not.
Marketing and promotions/voting stage
Charterhouse, over the years, has expanded the scope of the awards to ensure that people in almost all the regions feel some kind of closeness to the whole process or event by introducing the nominees jam in the various regions. This initiative has consciously or unconsciously broadened the marketing perspective of the event and has provided more tangible means of economic gain to people in these regional capitals.
Artiste nominated are to perform at the various nominees jams at the regional capitals with the aim of drawing more attention to the event and also get them to socialize with their local fans and solicit for votes and support.
Last year, the nominees jam was held at Cape Coast and it realized a massive turn-up, the previous one was at Sunyani. This year's jam rocked Kumasi and it was absolutely refreshing for indigenes of Kumasi and its environs who wished to host it next year as well.
There is always an economic boon in any regional capital that hosts the nominees jams and brands/ corporate organisations are always on alert not to miss out on the opportunities to make more sales. The potential this event offers is far beyond just the quantified sum of money given to artiste, event organizers, lightening, sound engineers, DJs and craftsmen.
If you care to know, taxi and Uber drivers can be your source of information regarding events happening on a particular day in a particular area because they get more trips to that specific location on the event day.
Apart from taxi and Uber drivers making more money on VGMA nominees jam night, shops and businesses that deal in consumable goods do not close down, especially those around these locations because people buy their goods all night.
The recent influx of hawkers on the streets extend to these locations to maximize sale throughout the night. Some street boys even turn to security among others parking and watching over people's cars for some cash.
All media houses get in the host region makes extra cash from the event as artiste make entry in and businesses are taking advantage. From Radio to television stations, newspapers and magazines, billboards and public marketing spaces, painting and photographers among others all record boom in business.
At the individual level, some artiste goes to the extreme of organising voting party or jams just to bring their fans together and ensure a voting pattern is outlined, fans are motivated to vote and if possible incentives are given to encourage them to vote more.
The D Day
The economic triumph of the local economy on the day of the VGMAs cannot be overemphasised. It begins a day or two to the event and ends a day or two after the event.
Let's go on a ride to two days or one day before the event. Foreigners who wish to be present at the event as well as performing foreign artiste take flight from their home countries to Ghana before the day of the event in order to get familiarised with the place as well as have enough rest before the event. Airlines begin to reap the benefits of VGMA from that moment.
The hospitality industry gets activated not to talk about the transportation in the host city. Hotels, restaurants, drinking sports, night clubs and all other eatery in the capital begin to experience an upsurge on their credit balance sheet.
Telecommunication companies, are the next to talk about. They do not only cash in a lot during the voting stage but they also record abnormal rates during VGMA nights. Almost everyone that throngs the Accra International Conference Centre (AICC), calls one person or the other. Fans of winning artiste call colleagues to discuss and congratulate or make mockery of others.
Fans are buying internet bundles to connect with others on social media for more information. Not only those present at the VGMA but almost every Ghanaian especially the youth who have a smart phone try to purchase an internet bundle to stay connected.
Fashion designers, always testify of new clients both locals and foreigners looking for one design or the other to look unique on the night. From African print fabric made dresses to suits and already make dresses among others. Shoe dealers are not left out either.
Almost every sector/player in the creative arts industry comes to play and benefits from the VGMAs. The stage design and the decorations that takes place at AICC on VGMA night is outsourced to various players in the sector. Lightening, sound, video, backdrop art work, animations and customs among others.
The media has never been left out at any point in time. Advertisements and promotions abound right from nomination stage to the aftermath of the VGMAs. Apart from the traditional media, social media, billboards, graphic designers and now automobile promoters all cash in on the VGMA event.
Economic impact on artiste
George Quaye said: "VGMA is bigger than Charterhouse and any individual in the industry or country. Globally, this is the awards that people connect with when it comes to music in Ghana. it is the country's biggest entertainment awards."
Accolades are well recognised and adds significantly to an individual or organisation's brand. It increases credibility, worth and gives better purchasing/bargaining power because it puts a lot of value on you. When it comes to the sports world, footballers claim accolades like the Golden Ball, Ballon D'or, Golden Gloves, FIFA 11, among other trophies and it is these recognitions that builds their profile and raises their market value.
A view that the corporate world also reveals the premium organisations and individuals place on accolades when dealing with others. When it comes to the music world also, accolades give artiste an opportunity to negotiate better and enter into certain market spaces you could not hitherto.
Accolades also adds to the credibility of the artiste that he is doing good music and have large fan base, which increases their capital because that is what corporate organisations look at when choosing a brand ambassador.
"A VGMA winning Ghanaian artiste have had deals, performing all over Africa and the world which is worth millions of dollars. This is because VGMA streams live to over 50 million people around the world and that leads to high exposure of the artiste to the world. Beyond Ghana, musicians in Africa do look forward to the VGMA due to the Africa Artiste of the Year category," he reiterated.
George Quaye also indicated that this year, a new category "Best Africa Collaboration of the Year" has been added to the portfolios and this will also foster collaborations between Ghanaian artiste and other African arts.
Whenever artiste from Nigeria, Senegal, South Africa, Uganda, and Kenya, are nominated for VGMA awards, they generate enough vibe in their country to seek the nation's support. This as well go a long way to put Ghana on the map and people from that country try as much as possible to view the awards ceremony on the internet and other cable networks. It also exposes our artistes and beyond that sells our tourism and culture to the them.
Conclusion
In the aftermath of a VGMA, it can be summarised into a single phrase as 'promotion of Tourism in Ghana'. Our music, dance, language, fashion, hospitality and tourist attraction sites are all packaged into one whole and marketed to the world.
Do not be myopic in your thoughts, these things I mentioned is not only to the foreigners present at the event, so stop thinking about some 500 to 1000 foreign visitors. The VGMA is telecast live on several local television channels, DSTV and other cable networks and it is viewed by about 50 million people across the globe. That is the number of tourists Ghana can get in a year and the economic impact is gargantuan.