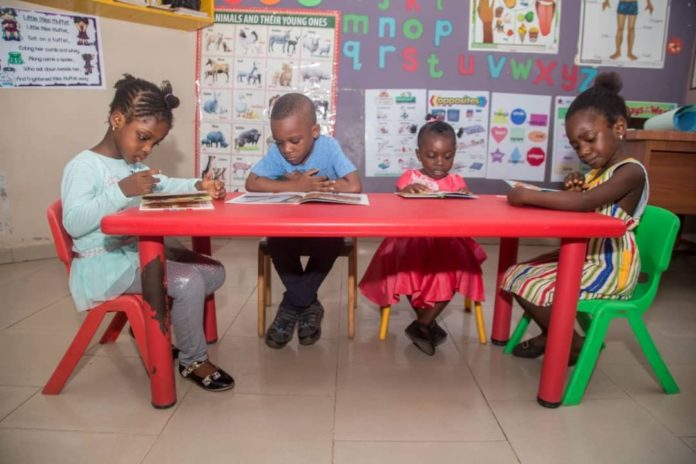 'The Page Turners Reading Club' has recently been introduced to the general public by Gracia Montessori School. The goal of the reading club is to allow preschoolers as well as lower and upper primary pupils the freedom of exploring alternative educational materials to improve their reading, writing and imaginative skills.
Reading and writing forms the core of education and essential for developing the skills of every growing child. Learning how to sound, visualise, write and identify words or word groupings is the pride of every parent for their child.
Accordingly, the reading club will employ a number of very fun and interesting yet educative activities including but not limited to; learning to read with phonics, developing fine motor skills, literacy games, library sessions and quiet time choices to achieve its goal.
With regards to books, the library has been stocked with carefully selected books form Scholastic, Usborne, Dr. Seuss and all time classics Ladybird. These books have child-friendly features; refined language and simple vocabulary with many new words to learn from.
During this vacation from August 5 to August 30, 'The Page Turner Reading Club' will be opened at its present venue; Gracia Montessori School, Ashaley Botwe Japan Motors (GP Address – GD-121-1860).
Gracia Montessori School is a safe homely haven where young ones are nurtured with academic and lifelong values, to help discover themselves and guide them to favourably compete at both local and international levels.