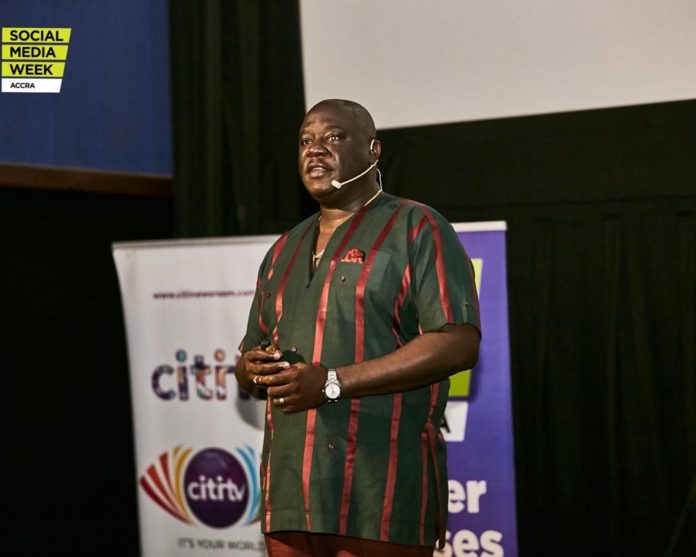 The 2019 edition of Social Media Week Accra – an event that provides brands, agencies and tech businesses, a platform to share ideas, best practices and emerging trends – came off successfully in Accra last week.
Organised by Interactive Digital and Touchpoint Magna Carta, the three-day event also seeks to explore various ways of selling the Ghanaian narrative on social media.
On the theme 'Stories – with great influence comes great responsibility', the annual event took take place in over 20 cities in 16 countries with over 65,000 attendees, between September 25 and 28, 2019.
Deputy Minister of Information, Pius Hadzide, speaking as the guest of honour called on the youth to use social media as an advocacy tool to communicate effectively with government.
This, he said was because government takes feedback from the various social media platforms to develop policy in favour of the citizenry.
Mr. Hadzide indicated that although government encourages citizen-journalism through social media, it is important for users to abide by ethics and standards.
The Social Media Week seeks to bring together experts and stakeholders to deliberate on how to use social media as a tool for promoting and developing businesses.
It also included masterclass sessions and B2B conversations with entrepreneurs on how to leverage social media for growth. Issues concerning beauty, health and lifestyle were dealt with during the event.
"Social Media Week offers an opportunity to bring all industry players – brands, innovators, agencies, among others – to discuss new trends, challenges and opportunities, so that together we can improve. It is also a great opportunity for us to learn, especially the next generation who are brand custodians," Nettey, President of the Advertising Association of Ghana, said at the event.