An all-women's online group, Mummihood, has donated learning materials and furniture to the Unipra South Inclusive School's daycare in Winneba in the Central Region.
The school which admits both 'normal' and children with special needs, including deaf and autistic children over the years, is reported to have been facing challenges with inadequate infrastructure and some basic educational materials.
The donation which falls under the Mummihood's iCare School Project, was made following a complaint about the school's plight from a teacher who also happens to be a member of the group.
Some of the items donated included kids-friendly chairs and tables, and learning materials including, books, erasers, pencils, writing boards, among others.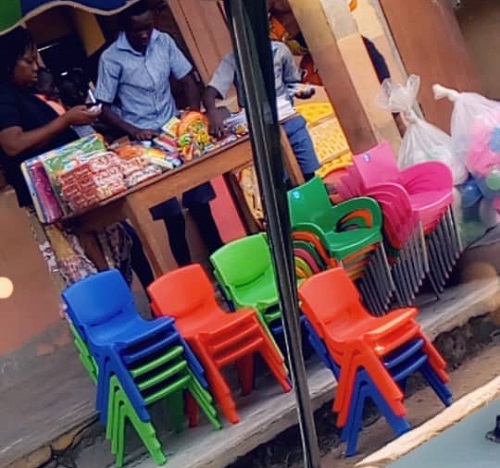 "When she sent us videos and other proofs, we realized the school had a lot of problems, but what actually caught our attention was how nursery kids were using very old and damaged desks originally meant for adolescents in JHS, which we thought posed risks to the children's safety, so we decided to help," CEO of the group, Ama Owusua Akill told the B&FT.
Mrs. Akill also urged other organisations and individuals to come to the aid of the school, as well as endeavor to partner the group's iCare Project to help other struggling learning institutions in the country.
"We realized that the facilities need renovation, as most of the classrooms' roofing, and other things are damaged. I wish to encourage other organisations and individuals to also try and come to their aid, and also partner us to help other schools that are in bad conditions."
The Headmistress of the school, Emma Frempong, expressed gratitude to the group, and urged government and other organisations to emulate Mummihood's gesture, to save the years-long difficulty that the institution is faced with.