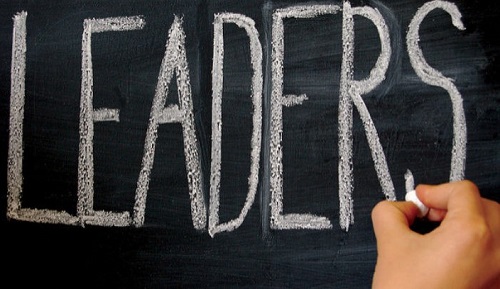 If there's one thing that gets me thinking about leadership every time, it would be how leaders live, learn, develop others, work and achieve with all manner of people within varying conditions and situations.
In the five levels of leadership (Maxwell 2011), leaders must commit to move from Position, to Permission, to Production, to People development and finally to the Pinnacle. 21st century leaders must work to get to the last 'P'. This epistle proposes that when leaders go through the five levels of leadership put forward by Maxwell (2011), they flow naturally with other P's.
First is Philosophy. When leaders go through the levels, they build sets of values and viewpoints for leadership development to entrench their philosophies about teams and even life. It's part of authentic leadership which is deeply-rooted in value-based and moral-reasoning leadership (Hughes et al 2015).
Leaders must allow themselves to go through the Process. When they do, they learn to design thinking processes through learning. Outcomes are important as processes, to leaders. Leaders don't appreciate getting things done haphazardly, so they call for another important 'P', Procedures.
Some use processes and procedures interchangeably but there is a difference. While processes give a big picture on the elements within the scheme of things, procedures capture the elements with methods and objectives with functions and responsibilities (Slack& Lewis 2011). Leaders must think long-term. Which is why Leaders use the strategic P, Planning: You cannot get anything done effectively and efficiently as a modern manager, without strategic planning (Armstrong 2004). Planning is a leadership tool. It's about the following but not limited to researching, scheduling, forecasting and controlling future risks.
Aside from planning, the leader needs organisation and motivation skills to Prep and Pep the team. Leaders need Peace of mind. You can call it serene ambience required to facilitate thinking for leaders to keep cool heads. If you create the right ambience to think through issues, you'll always figure out how to get the team along. It's a critical 'P'.
As a matter of fact, leaders need to create the right atmosphere to Pull the team along. This 'P' is crucial to leadership because it's all about influencing the team to follow a leader's path. There is a magic 'P'. Leaders who learn to delegate, Promote followers.
Selfless leaders give all the credit to their teams and they carry all the blames on their heads. Promote yourself by promoting your team. It's a secret. In order to set the right tone for work, good leaders conjure the amazing 'P' that sets them apart from bad leaders. Passion!
Leaders are Pace-setters with genuine enthusiasm in getting things done and they are always Prepared for the next step. To appreciate team dynamics, good leaders look out for the constant 'P', Performance. They understand hard work so they reward hard work. People see hardworking leaders as lucky. But hardworking leaders know that hardworking people always find luck.
Serious Leaders move with Pace because they respect time and they know that time itself is always running out of time and so there's no time to keep time. The one crucial 'P' which most leaders overuse and misuse is Power. Here, I'm referring to legitimate power.  True leaders don't lean towards power. Power is like the wind. I keep saying that Leaders have the power. Leaders do not need power. If Leaders will understand all the P's for their use, they would create greatness for the next generation.
For this is Leadership!