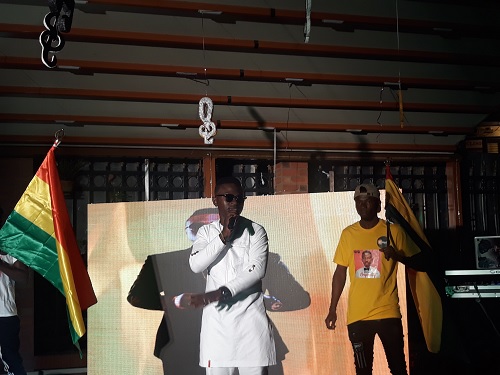 Reggae and afro dancehall artiste, Kofi Kymani has released his first album titled "Originality" which chronicles experiences of his music journey.
According to Kymani, he has been working hard and the time is right to release his first album, maintaining that he was excited about the project.
Speaking to the B&FT at the launch of his album in Accra, he stated "I came to realize that people are just not themselves, people take a turn instead of their own turn and they end up getting different results instead of their own results. As a result of that they end up envying others or becoming jealous because they are not real, so the best thing is, it is better to become original, be yourself so out of that I decided to settle on Originality as the album title".
The album has 13 tracks, with majority of the songs composed and written by Kymani.
Of the tracks, "Reminisce" stands out for him, explaining that in life you need to rethink about things you have been through and go back for it- reminiscing about things before you get things right.
On how he derives his titles for his songs, he pins it down on life  experiences,  "as an artiste in my journey I face hurdles but regardless people needs to be inspired so they can do better, I see myself as an instrument of inspiration for other people too, that is why I choose such titles".
Kofi Kymani also hinted at collaboration with other renowned artistes are in the works and urged his fans to brace up for "bigger surprises" before the turn of the year.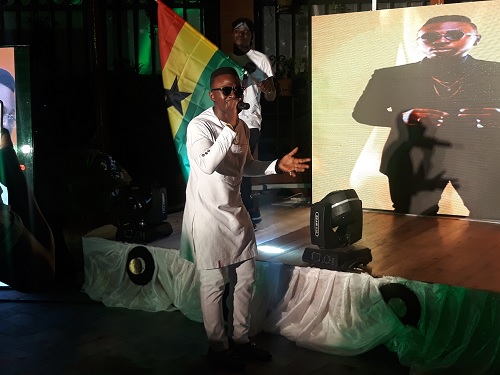 He also confirmed a musical tour across the country to whip up support for the album.
Prior to the main act on the night, there were performances from budding reggae artistes including Juni Hype, King Dewuro, Nate Tunes, Boy Doe and Kahpun to show support towards the launch.
Jah Banner, Don't Change, Character are a few of the singles that are already out but officially the entire album is expected to be released on itunes, spotify.
On the night, music lovers were treated to fine performances from Kymani and his supporting artistes, with CDs containing his album sold out on the day.