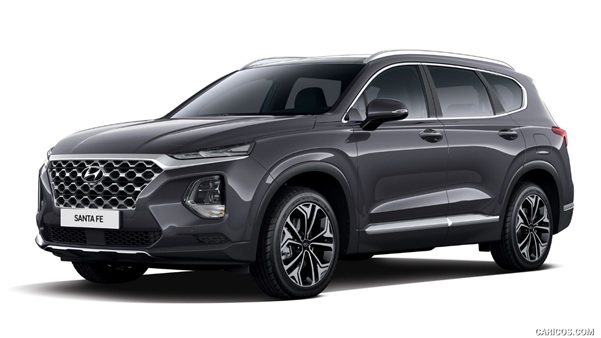 As MTN promotes it MoMo account with a reward of one of the latest automobiles from Auto Plaza Limited; an authorised partner of Hyundai vehicles in Ghana, which introduced the all-new 2019 Hyundai Santa Fe SUV, into the Ghanaian market, I will like to outdoor once again, the features and eye-catching automobile of the Santafe Fe SUV brand.
The vehicle which represents new thinking and new possibilities, is manifested in its unique design. This lustrous Hyundai SantaFe SUV renders in unquestionable competition with other luxury vehicles on the automobile market, not only in Ghana, but beyond our boundaries.
The 2019 Hyundai Santafe is a highly convincing crossover SUV for family and cargo.
What is good about the Hyundai Santafe SUV?
The Santa Fe is a great midsize SUV, though its model names are a bit confusing. For 2019, the 2-row version (previously the Hyundai Santa Fe Sport) is now called the Santa Fe. It's been fully redesigned and has a new look and a longer body. Among the most notable changes are its added standard features. A wealth of high-safety tech now comes standard in every 2-row model, along with entertainment features.
What used to be called the Santa Fe is now, actually called, the Santa Fe XL. This is a 3-row SUV. Like before, it boasts seating for seven and a strong V6 engine, and it comes standard with a few niceties not included in the base 2-row model (such as dual-zone air conditioning).
A highlight for the Santa Fe SUV continues to be Hyundai's class-leading warranty. Though, you may not have to use it that much since the Santa Fe SUV receives one of the highest predicted reliability ratings available.
Why buy Hyundai Santafe SUV?
For automobile shoppers in the market for a 2-row SUV, I will personally recommend buying the 2019 Santa Fe SUV. For the 2019 model year, it has an alluring number of features, value for money, improved handling, and more interior space.
For this model, it is taller and stiffer to convince more buyers of its SUV qualities. It's roughly three inches longer than the older version, which is mostly a benefit to rear seat riders. Inside, the Santa Fe is more styled than the older version—less "plain" and more "polish."
Under the cowl, a 2.4-litre engine is standard and a 2.0-litre turbocharged is optional. The base engine's 185 horsepower adequately motivates the 3,591-pound mass, but it's not hurried. The 235-hp turbo-4 is brighter, but I think some loose in the new eight-speed transmission may be damping its pep a little.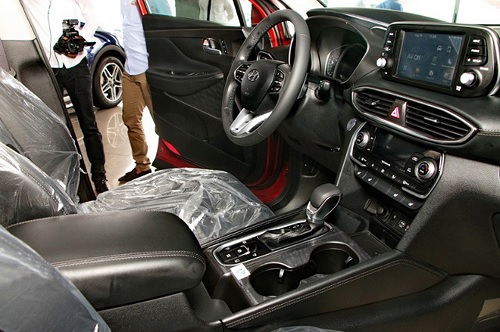 More about the features
The Santa Fe SUV features standard forward-collision warnings with automatic emergency braking, blind-spot monitors, adaptive cruise control, active lane control, and a rearview camera with rear cross-traffic alert; even in stop-and-go traffic, on every trim level, which is admirable, trust me. Adaptive cruise control works well. Front collision mitigation and rear cross-traffic alert round out the systems. All systems work well, and we experienced no false alerts.
Base features include Bluetooth connectivity, cloth upholstery, 17-inch wheels, and a 7.0-inch touchscreen with Apple CarPlay and Android Auto compatibility for infotainment. Sound quality on the premium 12-speaker audio system is light and midrange, and it can be adjusted to be neutral. Features include AM/FM, HD and satellite reception and USB input.
Hyundai's value proposition is a name I really recognise, too.