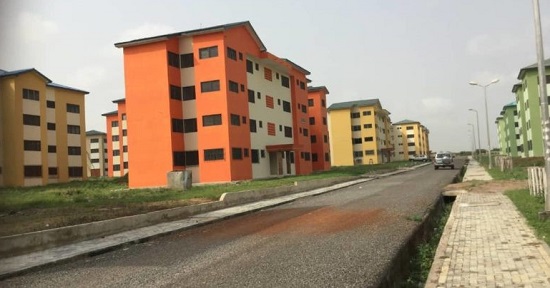 All other things being equal, the affordable housing project at Asokore-Mampong in the Ashanti Region will soon be ready, and is expected to be put on sale at latest by end of this year.
"The Asokore-Mampong project is almost complete; very soon, SSNIT will put out advertisements about sale of the affordable flats to the public. People should expect the advertisements and marketing of the project in the next month or so," Dr. John Ofori-Tenkorang, Director-General of the Social Security and National Insurance Trust (SSNIT) has told B&FT.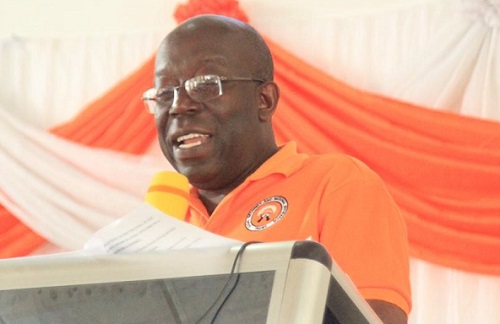 The project started in 2006 and was among government's comprehensive affordable housing initiative across the country to ease the yawning housing deficit, but it stalled because of peculiar challenges.
Another such project at Borteyman in the Greater Accra Region also suffered a similar quandary, but overcame the challenges and is now completed and on sale
Government in 2015 handed over the Asokore-Mampong project to SSNIT for completion after the Trust had already taken over the Borteyman project in 2013. The Asokore-Mampong project consists of over 1,000 housing units while the Borteyman one is about 1,500 housing units.
Speaking on the sidelines of a students' forum in Sunyani, the SSNIT boss said once the Trust is done with the aforementioned housing projects, it will look into other viable investment opportunities – including proposals for real estate developments like tthe construction of more hostels in tertiary institutions.
"With implementation of the Free Senior High School, the student population in our universities is going to explode; and with a student body that is ready to pay, I think it is an area we can look at. SSNIT will look at the economies of scale to see if it will derive regular income from such investments to service its obligations," he said.
SSNIT already has hostels at the University of Ghana (UG), Legon; University of Cape Coast (UCC); Kwame Nkrumah University of science and Technology (KNUST); University of Education-Winneba (UEW); and University of Development Studies (UDS), Navrongo campus.
The students' forum, dubbed 'SSNIT Info Shop', was a joint initiative of SSNIT and the University Students Association of Ghana (USAG). It was an information-sharing event, aimed at educating students on planning toward retirement and social security. It was under the theme 'SSNIT, Your Security for Tomorrow'. The forum was attended by students from the Catholic University College of Ghana (CUCG), University of Energy and Natural Resources (UNER), and Sunyani Technical University (STU).
Addressing the students, Dr. Ofori-Tenkorang urged them to plan their retirement as early as practicable to give them a better living after their productive years, indicating that students should not see the future and old-age as distant and somewhat unlikely events.
"Remember retirement in the days of your youth before the day approaches and trouble comes, so you will not have to say: 'I find no pleasure in retirement'. Everybody is exposed to the contingencies of old age, invalidity and death. Make efforts to plan properly for life after 60 and beyond," he said.
On his part, the Pro Vice-Chancellor of University of Energy and Natural Resources, Prof. Emmanuel Opuni Frimpong, entreated students not to be pessimistic about the limited job opportunities in the country, indicating that though unemployment is a worldwide phenomenon "you can always breakthrough by being resilient".