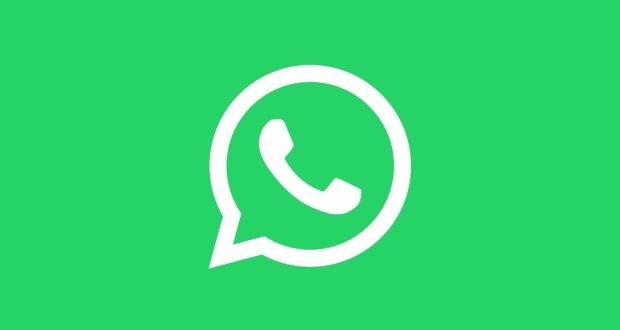 It took me a fortnight's stay in the Emirates this month to realise how much WhatsApp had become a part and parcel of my everyday life. Without the ability to make direct calls via WhatsApp, it always felt like there was something missing. Even though I could still send messages and even record voice and video messages and send them over to whoever, it never felt the same without the ability to make direct "free" calls. Truly, you never know what you have got until it's gone.
I know I am not alone when it comes to my love affair with that messaging app. Many people from all over the world have developed such a close relationship with the WhatsApp messaging app over the years. It is not that WhatsApp created a love of messaging. We have always loved sending messages to others. Facebook-Founder, Mark Zuckerberg is quoted as saying that "messaging is one of the few things people do more than social networking." In the interview in which Mr. Zuckerberg made that statement, he also went ahead to add that "In some countries, 85 percent of people are on Facebook, but 95 percent of people use SMS or messaging."
Since its creation in 2009 by two former employees of Yahoo, WhatsApp has become a very important part of our lives. WhatsApp has become so popular that it has now become a verb. We "WhatsApp" documents to our business associates. We inform people that we have "WhatsApped" them and so they should check and get back to us. I do not know an old students group that does not have a WhatsApp equivalent to keep members updated with the latest information about the group. Churches, clubs, associations, any recognisable grouping has a WhatsApp group.
It was therefore no surprise when Mr. Zuckerberg and his social media behemoth, Facebook spent a total of 19 billion US dollars to acquire WhatsApp. For a company that was worth $1.5 billion at the tail end of 2103 to go for almost 20million under a year, the buyers had to know something the general public did not know. Facebook knew that WhatsApp offered something special and they wanted to be a part of that thing.
A 2017 Whitepaper released from a joint research by Cisco and BT threw light on the mind-set of today's (and I daresay tomorrow's) customers. Titled, "Chat, tap, talk: Eight key trends to transform your digital customer experience," the research was based on a survey of 5,000 consumers across ten countries – Belgium, China, Germany, India, Netherlands, Singapore, South Africa, Spain, the UK and the USA in August 2017. One of the telling results from the survey was that as high as 79% of respondents claimed they are "more loyal to organisations that are easy and simple to contact." In the same vein, 76% of those surveyed said they would "buy more from companies that make it easier for me to do business with them."
This insight should excite businesspeople from all over the world. Why? Because as a messaging app, WhatsApp makes it easy and simple for customers to contact any organisation. WhatsApp makes it easier for customers to do business with an organisation. Customers are already using WhatsApp like never before. It is estimated that on a daily basis there are more than one billion active users of WhatsApp. Another statistic states that between May-July 2018, a total of 85 billion hours were spent on WhatsApp.  That's a staggering figure, if you ask me. Our lives revolve around this simple-to-use application. Therefore, what a smart business would do is to get itself into the customer's everyday routine.
The developers of WhatsApp know of the potential of the app as a business tool and this led to the development of the WhatsApp Business version. The developers even ensured that WhatsApp Business can exist simultaneously with the original WhatsApp application. WhatsApp Business was created with customer service in mind.
The purpose of technology is to make our lives easier and what WhatsApp Business does is to offer businesses a wonderful way to relate to customers. The possibility of WhatsApp Business as a means of providing great customer service is immense. However, even without having WhatsApp Business, the original WhatsApp Messenger can help so many organisations up their game when it comes to the provision of exceptional customer service.
One of the other great advantages of WhatsApp is the fact that it is relatively free of charge. This means that it can really level the field for small and medium-scale businesses. An app that would have only been available to the well-resourced and well-financed organisations is now for free. Without costing the business an arm and a foot, any business can now take advantage of this messaging app to offer customers the great service that keeps customers coming back for more.
WhatsApp also appeals to its users because it is not too complicated to use. A user does not have to be tech-savvy to be able to send a message via WhatsApp. Even individuals who have not spent a day in the classroom are able to use WhatsApp without any problem. By holding down a simple key, anyone can record a message in whatever language and send it to another person. By using a simple button, anyone can take a photograph and quickly send it over to another person without much of a fuss. If the one does not even like the first photograph, he or she can easily override it and take a new one. That is how easy it is to use WhatsApp.
When businesses think of the unique ways they can utilise WhatsApp, they would be able to come up with more creative ways to make use of the app. For instance, a company can segment a section of its customers and create a WhatsApp group. A WhatsApp group of the company's Top 100 customers will fall into such a category. A typical WhatsApp group can have as many as 256 members, although that would even be too large a number for the kind of exclusive group I have in mind. To add a touch of exclusivity to this group, top management can be added to the group. Customers will be delighted to have the CEO on the same WhatsApp group. To know that the boss can be reached with just the touch a key would go a long way to cement the bond between the customer and the organisation.
In my experience, customers love pleasant surprises—and this is where one of the advantages of WhatsApp can be leveraged. WhatsApp allows for audio and video recording. On a special day for a particular valuable customer, the CEO can do a recording and send it via WhatsApp to the customer. Can you imagine the surprise for a customer when on his or her birthday or anniversary, he or she receives a WhatsApp message in audio or, even better, in video from the Chief Executive?  That customer would be elated. It would be the next best thing to having the big man or woman visit that customer personally in his or her home or office.
One cannot also neglect to consider the fact that WhatsApp is one of the easiest ways by which a local business can go international. WhatsApp is used in over 180 countries worldwide meaning that the customer in faraway Vanuatu or Solomon Island has that white telephone symbol on the green background on his phone. Gone are the days when a small businessperson in a small office somewhere has to spend lots of money just to talk for a few minutes to a potential customer somewhere out there.
Even the Display Profile or Picture used on the WhatsApp platform can be used as a cheap advertising board. By changing the DP, the organisation can insert new advertising messages to its customers. Now there is the additional feature of the STATUS where an organisation can add promotional videos to reach out to customers.
For me one of the things I love about using WhatsApp for business purposes is its ability to be accessed on a desktop or laptop. This means that one can work on the laptop or PC without having to look back and forth to one's mobile phone. Customers do not take too kindly to dealing with customer-handling pros who tend to look at their mobile phones while dealing with customers.
As said earlier, WhatsApp provides a great opportunity for all business. However, this is not to say that WhatsApp has no demerits. For example, if the customer has no data on his or her phone, any message from the company would not be accessed, which in itself defeats the immediacy and responsiveness that WhatsApp is supposed to offer.
There are many other messaging apps that organisations can use. There is China's answer to WhatsApp, WeChat which also has more than one billion users across the world. There is also Facebook's own Messenger. All these provide organisations with a great opportunity to up their game when it comes to the quality of service they offer.
From where we stand, it does not look like the use of WhatsApp and other messaging apps would slow down any moment. From 2015 to 2017, it was estimated by the Cisco and BT 2017 survey that "the number of consumers using WhatsApp two to three times a week or more has leapt from 47 per cent to 67 per cent." I believe as developers continue to work on the application, adding more exciting features, the attraction of WhatsApp and its Business counterpart would continue to increase. Smart businesses will continue to utilise this platform to ensure that their customers never miss out on receiving the best service ever.