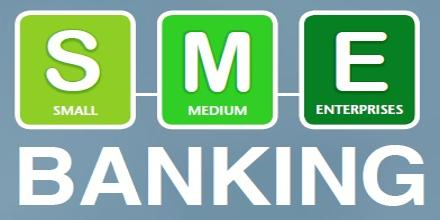 Alas! Information is power. You gain such influence or benefits when you use it for a good cause. Thus, this column out of the lot continues to empower you with relevant and timely information you also need for your strategic decisions. This, informative script, therefore, looks at the future of SME Banking based on the International Finance Corporation's (IFC's) maiden SME business banking survey entitled "Banking on SMEs: Trends and Challenges-Perspectives from SME Banking Leaders".
The inaugural survey which was recently published received responses from 114 SME banking executives serving more than 17.5 million small businesses around the world. Majority (30%) of the respondents are in sub-Saharan Africa; Europe and Central Asia (16%); Latin America and the Caribbean (14%); Middle East and North Africa (12%); South Asia (11%); Global (9%); East Asia and the Pacific (8%). The survey is meant to better understand the biggest issues SME banking leaders are grappling with and where they see opportunities to run innovative, competitive and sustainable SME banking units in their banks.
To note, many other research works have established that small businesses represent a significant part of the world economy, and can be one of the strongest drivers of economic development and employment when given the right tools, have access to financial services and operate amid a supportive regulatory environment. Based on this, the IFC's maiden SME business banking survey identified the challenges (pain points) SME-focused banks face in serving that segment of the economy and how to manage them. This script identifies the top five (5) "pain points" SME portfolio managers have to endure in their jobs as established in the trending survey report. Let's be empowered with the pain points!
The Pain Points
1.Credit risk: Managing NPLs, Information Asymmetry and Market informality
According to the survey, approximately (52%) of respondents identified credit risk as the biggest challenge their respective banks faced in the previous year. This included concerns around the increase in non-performing loans (NPLs) in bank portfolios. The crux of the credit risk challenges is information asymmetry, resulting in the high cost SME risk assessments and limited lending to the informal SME sector.
2.The external environment:
Economic instability, regulatory demands and political change: Thirty-five (35%) of respondents cited the external (business) environment as a major challenge to their activities. They did not mince words on how the fall in international commodity prices had affected the value chain of agro-exporting businesses. The respondents noted that the contraction of SME lending opportunities in the agriculture sector limited diversification of their portfolios and banks' future portfolio growth prospects.
In a related case, many respondents indicated that there was a lack of public sector support for SMEs with low financial literacy. The survey strikingly noted that SMEs are not receiving sufficient support from government to strengthen their management practices and pointed to the urgent need for banks to initiate and invest in SME capacity-building. It also came to light that banks faced tough regulatory constraints over the past 12 to 18 months. Respondents expressed that there is an "over-regulation burden" on banks, as they are obligated to follow more stringent regulation that limits their lending practices and the size of loans granted to SMEs. This also adds to the banks' cost of risk assessment because there are more regulatory requirements which they need to fulfil.
3.Technology adoption: Learning how to go digital
With more references to the IFC's findings, (20%) of all respondents identified technology adoption, in particular, the digitisation of bank processes, as a significant challenge in the SME banking environment. Many banks noted insufficient capacity to execute on digital processes and channels, limited their overall efficiency. Respondents said, to fully reach the SME market, they need to identify better digitisation strategies through technology adoption. As a result, banks are focusing on digitising processes such as the risk assessment process, where banks can pull data from other sources to enhance their own information, as well as distribution channels, which allow financial institutions to scale their customer numbers quickly.
Besides, many respondents noted the availability of experienced developers to design these platforms is limited, and banks have struggled to find the correct resources, in terms of people with the correct skills to design and build platforms. Another challenge is about how to source the capital required for the upgrading of banks' infrastructure and the digitisation of products. Again, banks are exploring opportunities for digital partnerships and learning how to engage fintechs. In this regard, most respondents who cited technology adoption as a challenge indicated that they do not have adequate IT infrastructure to digitise processes and product offerings.
Customer engagement
Concerning customer engagement, (18%) respondents found it challenging to acquire and keep customers. They responded that the contraction of the SME market was due to tough economic conditions which made it difficult for banks to acquire healthy customers and build strong relationships with them. In this regard, building stronger relationships with SMEs was considered to be more costly for banks because it requires investment in relationship managers. Some banks believed that the cost couldn't be justified considering the revenue they generate from the SME banking segment. Some respondents noted that deeper relationship management and engagement with SMEs could erode their profit margins.
Competition: New players, new challenges
Regarding this pain point, (17%) of respondents noted that competition posed a challenge in recent months. The competition is mostly between banks in terms of credit facility pricing. Respondents struggled to balance competitive interest rates and maintaining their profitability. The survey noted that SMEs are becoming a more appealing segment to fund, and traditional SME banks face competitive pressure from commercial banks moving into the small business segment as well as microfinance institutions moving into the same sector.
Apart from that, the survey revealed that banks are not just competing with one another, but also with alternative lenders. Respondents stressed that the boom in mobile money and digital credit providers led many SMEs to get lines of credit using these providers, who tend to be less risk-averse. The alternative lenders also use alternative credit scoring methods which banks often do not have access to. They collect data from sources such as mobile phones in order to generate a credit score for their borrowers. Many banks viewed this as unhealthy competition between them and the alternative lenders including other financial institutions. In effect, many SMEs are borrowing from several sources, which result in over-indebtedness.
This ends the script on the pain points. It is, indeed, refreshing to be informed and educated. God willing, next week, we will look at other dynamics of relevance to you from the survey.
Thank you for reading. I welcome your feedback or comments on this script. God bless You!
This script was written by a Chartered Banker with a flair for feature writing. He works for a company which provides financial services. Apart from his work schedules, he edits or proof-reads corporate material for his colleagues, executive managers – including distinguished professionals working in various fields outside Banking. Through this column, his articles feature on third-party online media platforms in Ghana and outside. Email: Kwaku.Anumu@gmail.com