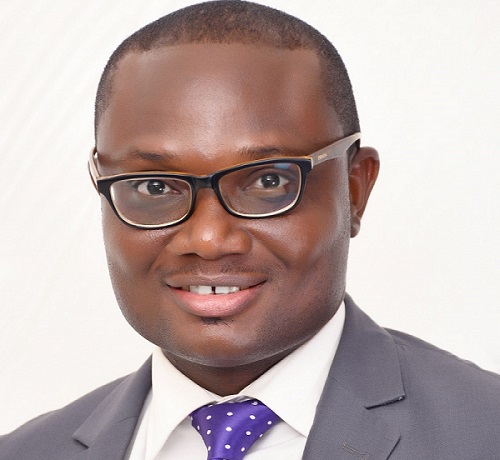 Most people know Turkey as a global tourism powerhouse. Indeed last year Turkey was the sixth most visited country worldwide, welcoming  around 40  million  international tourists according to the Turkish Culture and Tourism Ministry. This is little wonder given that Turkey boasts abundant historical, religious and geographic landmarks as well as breathtaking beaches and amazing culture and cuisine that attracts millions from far and near to different parts of the country annually.
Yet Turkey isn't resting on its laurels. Policy makers in the tourism sector have a goal to diversify the country's tourism profile as much as possible in a bid to attract a varied number of tourists so as to boost the overall numbers even further year after year. A key area of focus for them has been the area of health or medical tourism.
Every year millions of people travel in search of medical solutions to various ailments that plague them. The reasons people don't seek healthcare in their own countries are largely as a result of cost and the quality of service delivery. For most people in developing countries like Ghana, the general technology and healthcare delivery significantly lags behind that of more developed countries, hence people of means travel to seek first class healthcare abroad. The situation is however reversed for most people in more developed countries. The growing level of sophistication in healthcare in these countries has resulted in steep cost thus forcing most people without the necessary means to afford such high cost to seek out quality but affordable care in other countries that can provide it. Overall, health tourism has grown tremendously into a multi-billion dollar industry globally over the last several decades.
THE TURKISH HEALTH TOURISM REVOLUTION
For many years health tourism was the preserve of the west. Yet countries like Turkey, India and even Brazil have now made significant gains by virtue of sound policy and investment in their respective health industries overtime. The Turkish story is particularly remarkable. Last year, the country generated an astonishing $8.5 billion from treating 890,000 patients from 165 countries. The current goal is to grow this number to 2million people by 2023.
Turkey currently ranks in the Top 10 of the world's most preferred destinations when it comes to health tourism. Also statistics in Europe show Turkey to be the number 1 preferred destination for Europeans who seek healthcare oversees mainly due the speed, quality and affordable treatment options available. The Turkish healthcare sector has been estimated to have grown at a steady 40% year-on-year during the last decade helping create lots of economic opportunities and jobs of many young Turks. These incredible gains highlighted didn't materialize by mere chance, it was as a result of deliberate and sound policy planning, long term investment and a healthy public-private partnership. These issues are discussed further below.
Sound Policy and Public Investment
Our policy makers have always heralded tourism is a key foreign exchange earner for Ghana. Yet the deplorable state of our key tourism centers and infrastructure raises suspicions about the sustainability of these earnings. Over the years, successive governments have failed to develop sound long term policy for this crucial sector, thus leaving the sector heavily under-funded and under-productive. This has not been the case in Turkey. Several decades ago, a deliberate decision was made by Turkish policy makers to earmark the health sector as a key growth sector not only for local consumption but also to boost health tourism. An aggressive program of investment in both personnel training and the development of world class health infrastructure was pursued.
In the last fifteen years, the Turkish Government has invested some $50 billion dollars in building new hospitals, opening new medical faculties and upgrading the technological infrastructure such that the current state of healthcare delivery is now at par with key western countries who have traditionally been regarded as the best. With all these well thought-out and implemented policies as well as long term investment, it is little wonder that the country is currently reaping rich rewards.
One of the biggest reasons why healthcare systems in Ghana haven't developed as much as it should is the fact that key political figures and Government officials consistently seek healthcare abroad and hence have opted out of the common reality of what most Ghanaians endure on a daily basis in their quest to get medical relief for their ailments. The complete opposite has been the case in Turkey. One of the primary reasons for the staggering growth of their health sector is that, from the very inception of the current republic of Turkey, key politicians have consistently patronized their own healthcare services.
Mr. Mustafa Kemal Ataturk (Founder of the modern Turkish republic and first President) regularly said "always entrust me to Turkish Doctors". Today, current President Mr. Recep Tayyip Erdogan is cared for only by Turkish doctors. This precedence has had a cascading effect across all Government structures. It has also been the driving force of the numerous fine policies and investments which has so spectacularly transformed the Turkish health sector.
Strong Public-Private Partnership and the Crucial Role of the Turkish Healthcare Travel Council (THTC).
Health is one of those crucial sectors of every country that requires very solid long term collaboration between the public and private sector actors to flourish. This is as a result of the fact that while the broad regulations and investments should come from Government, many of the key players and local investors as well as specialists are usually private sector players who will either be spurred on or severely hampered by the regulations and investments whatever they may be.
In Ghana, this collaboration still leaves a lot to be desired. Turkey on the other hand has done very well in this regard. The public sector has successfully created a strong platform for the private sector to excel. A good example of this collaboration working successfully can be seen from the wonderful work done by the Turkish Healthcare Travel Council chaired by the very hardworking Mr. Emin Cakmak. Formed with the blessing and support of the Turkish Government, its main role is to strengthen health tourism activities as well as unite national efforts to bring more patients to Turkey from around the world. It has a membership of over 375 organizations consisting general hospitals, private clinics, thermal and medical SPA centers, hotels, travel agents among others. With 166 network offices in 92 different countries, the THTC is by far the largest healthcare association in the world. The council brings both public and private sector players together periodically to host many healthcare exhibitions and medical conferences annually. The latest of such conferences was organized in the Balikesir region from September 25 to 29. As one of the participants from Ghana, I witnessed firsthand the homogeneous working relationship that exist between the Turkish public and private sector thus leading to the boom the country has experienced in health tourism over the last several years.
WHY TURKEY IS A MAJOR PREFERRED DESTINATION FOR HEALTH TOURISM
High Quality but Affordable Healthcare Delivery
The very secret of the Turkish health tourism revolution can be summed up in two simple words, quality and affordability. As indicated in the opening, the cost of healthcare in many developed countries has spiraled greatly over the last few years making it impossible for many in the developing countries who used to patronize these countries to continue doing so and also making it very difficult even for residents in these countries to patronize their own healthcare system. Turkey on the other hand has become a key player by offering very high quality healthcare comparable to that of the best from the western world at incredibly competitive prices.
In fact, Turkey offers a staggering 50% price advantage over similar treatments in the United States and EU countries. Turkey is the only country currently able to compete with India on competitive pricing and in most cases offer much superior quality services as well. The lower charges coupled with the comparatively much lower cost of living in Turkey ensures that patients save lots of money when seeking first class healthcare in Turkey.
In terms of the quality of healthcare delivery, Turkey offers the very best. The country currently has the most successful Star Doctors in Organ Technologies, the most successful Star doctors in Stem Cell technology and the most successful Star doctors in Cancer treatment. The Country boast 61 Joint Commission International (JCI) accredited hospitals, the most in the region. JCI is the oldest and largest standards-setting and accrediting body in health care.  Based in the United States, the JCI evaluates more than 20,000 organizations and inspires them to excel in providing safe and effective care.
Current statistics indicate that patient's satisfactory rate after treatment in OECD countries stand at 56% while that of Turkey is at 75%. The success rate of operations performed using Robotic surgery is at 97%. According to the health tourism magazine, Turkey boasts zero waiting times and is a leader in such areas as transplant surgery, radiation therapy for Cancer, orthopedic surgery, neurosurgery and genomic medicine.
The Crucial Role of Turkish Airlines
Travel and its attendant costs and complexities is perhaps the most important piece in tourism. Even more so for medical tourism where travelers are usually in significant discomfort and may well have to travel last minute and on a budget given they have to pay for the medical procedures itself.
One of the crucial reasons why Turkey is such a top preferred health tourism destination is because of the superb services offered by Turkish Airlines. In terms of connectivity, Turkish Airlines is unmatched. It connects millions of people from over 300 cities, including Accra, to Istanbul by direct flights. This is made all the more easy as a result of the strategic location of Turkey. Located in the center of Europe, the Balkans, Middle East and North Africa, over a billion people can reach Turkey by flying for only a few hours.
Even more importantly is the cost advantages Turkish Airlines offers to health tourists. The company has special packages that includes very significant discounts for tourists seeking healthcare in Turkey.
My Own experiences, having flown Turkish Airlines several times, is the attention to detail and strong customer care by its flights and cabin crew. The local office here in Accra is also exceptionally helpful especially when you need to make last minute changes or rearrangements. They seem to have an interest in going out of their way to help clients solve problems which isn't something I can say for most Airline staff in Ghana.
LESSONS FOR GHANA
Health tourism as has been established in the above missive has the potential to generate lots of much needed foreign revenue for us as a country. My research indicates that even without any promotional efforts many foreigners travel here to seek medical services even though actual data is scare. Like Turkey, we happen to reside in a strategic geographic location making us easily accessible from many parts of the world easily. However, unlike Turkey we are still to really leverage this geographic advantage in any meaningful way.
While our healthcare facilities still significantly lags behind that of more developed countries, it is still much better than most in the sub region. Meaning even with what we have now, with some proper marketing and promotional activities we could take some significant business away from the likes of South Africa and co. From the Turkish example, we can draw many important lessons which will help turbocharge our own health industry overall and boost health tourism in the process. I've highlighted a few below.
Firstly, it's about time for our political leaders to change their own attitudes of always looking abroad for top quality healthcare. Our healthcare can only improve if those in power are regular patrons and thus have a direct interest in seeing things improve as has been the case in Turkey.
Secondly, we need sound long term national policies and significant investment in key areas of our healthcare infrastructure. The partisan, short term nature of our policy formulation in key sectors like health hasn't helped our course at all over the years. As we speak, key investment like the Bank of Ghana hospital still sit idle because of the same unhealthy partisan nature to our national decision-making. Clearly this has to stop.
We certainly could learn a lot from an organization like the THTC. We need to build a strong collaborative environment between regulators and public sector players on one side as well as the vibrant private sector in the health industry. In the meantime, we could set up an organization similar to the THTC that will be at the forefront of attracting patients here. If done as well as THTC, it will generate enough business and charge commissions and as such can become sustainable and autonomous in no time.
While we do not have a successful Airline akin to Turkish Airlines, we now boast an active local Airline industry with a handful of well-run local carriers such as Africa World, Passion Airlines now plying the West African routes. In setting broad policy on promoting health tourism, we can incorporate these carriers and work with them to develop attractive packages for folks seeking medical solutions in Ghana. This will go a long way to enhance our attractiveness as a destination of choice in the sub region.
Currently we have to also pay attention to the key personnel in our health sector. The current blanket pay structure doesn't reward hard work and sacrifice at all. This is a key reason behind the persistent labour unrest in the sector as well as the lack of good customer service. Government ought to devise a more progressive compensation structure that rewards expertise and one's actual output. This is crucial in bringing out the best in our doctors and other health workers.
Health tourism remains a key opportunity for Ghana to continually boost its foreign exchange revenues for key developmental activities. However, to maximize our potential in this sector there's lots we ought to do. The sterling example of what the Turks have done stands as an excellent model we can copy and adopt to our own peculiar circumstances. No need to reinvent the wheel.