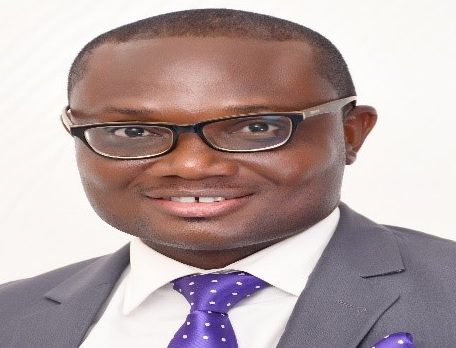 The world is experiencing a massive shift in power balance. The Eurozone is in turmoil, grappling with the uncertainty of BREXIT, sluggish economic growth, immigration crises and a far-right and populist movement fueled in part by the 'spectacular' rise of President Trump. Even worse, the Trump effect has spread markedly across the world, now engulfing many countries in South America (Brazil), Asia (Philippines) among a host of several others.
A crucial effect of this fast-growing political ideology requires countries to look inward over and above all else. This situation is gradually eroding the gains of globalization made over the last several decades.
Many of Africa's traditional partners and allied countries in the west have become 'unreliable' as a result of political and economic challenges. This growing political shift has grave consequences for most African countries like Ghana who have and still depend heavily on western allies not only for aid but also trade.
The rapid rise of this populist political culture has weakened the entire global order as well as key institutions such as the Bretton Woods institutions and even the World Trade Organization. Yet these are the very partners and institutions that have propelled the rapid growth of many African nations including Ghana over the last decade or so.
It was these very challenges that drove many African countries to China and its billions of Yuan in loans and development assistance. Over the last decade China has become arguably the most important partner to many African countries including Ghana. However more recently, suffocating debts to a number of African countries as well as a slowing economy in China caused by internal challenges as well as its ongoing struggles with the US means its current open-wallet spending approach which was always going to be unsustainable in the long term has hit a brick wall even in the short term.
In view of these evolving challenges, it is utterly important for Ghana and indeed many Africa countries to reset their foreign policy strategies to be more in tune with the changing times. Crucially, it is time to widen our scope of partners and break the overreliance on our traditional partners. Needless to say, President Akufo Addo is right that it's time to focus on trade and not aid, it is also important to expand our focus on potential trading partners to increase our chances of bettering the economic lot of our people especially the teeming youth. We have to revise our foreign policy to ensure that we invest more time, energy and resources into building even better economic alliances with other countries who have shown an interest in such partnerships to protect ourselves from the global political and economic upheaval.
A NEW GROWING STRATEGIC RELATIONSHIP
The Turkish government, since 1998, has made great strides to build stronger diplomatic and economic relations with the African Continent, culminating in highlighting the year 2005 as the year of Africa. Commercial and diplomatic growth between Turkey and Ghana has followed a similar dynamic path. Turkey first established an embassy in Accra soon after Ghana attained republic status in 1964. However, a period of challenges in Turkey led to the closure of the embassy till it was reopened in 2010 and was officially inaugurated by the former President John Mahama in 2011. Ghana reciprocated by opening an embassy in Ankara in 2012. The strengthening of diplomatic relations has had a telling effect on economic relations. Indeed, the bilateral trade volume, which amounted to about US$175 million in 2009 before the opening of the embassies doubled to US$353,034,878 by the end of 2018 having shot to 478,946,256 million in 2016.  The goal of the Turkish Government is to grow the trade between the two countries to US$ 1 billion by 2020. Thus, Ghana has become Turkey's seventh largest trading partner in Sub-Saharan Africa according to the Turkish Statistics Institution (Turkstat).
According to the Turkish Embassy, there are over 150 Turkish businesses operating in Ghana, having invested some US $516 million into our economy. Turkish businesses have invested millions in such key sectors as energy, water as well infrastructure. It is worthy to note that our much beloved new terminal three, of which we are justifiably proud, was built by MAPA Construction MNG Holding, a Turkish company with considerable global experience in developing such state-of-the-art infrastructure.
Companies like AKSA Energy and Karpowership also deserve special mention having contributed significantly to stabilize what was until recently a very deficient energy sector. Having been set up in 2017 and 2015 respectively, the companies supply 280 MW and 450 MW of power respectively to augment supply from our traditional power generation sources. Electricity from Karpowership was especially crucial in the difficult days of 'dumsor', thus playing a vital role in powering industry as well as households during what was arguably our country's worst energy crisis.
EVEN BETTER PROSPECTS FOR AFRICA (GHANA)-TURKEY RELATIONS
A number of recent events provide course for optimism regarding the growth of the Afro-Turkish relationship.
The most significant development is the recent change in governance structure of Turkey from a Parliamentary system into an executive presidency. Obviously the new structure makes it easier for the President to prosecute his development agenda for Turkey.
This development is crucial for us because the passion and drive to build stronger diplomatic and economic ties with the African continent on a mutually beneficial and sustainable basis has been one of the hallmarks of President Erdogan's time in Government. It's obvious from his words and policies since his re-election that the push to build even better ties with Africa will be enhanced further given his new more powerful mandate. The key question is how are we taking advantage of this relationship?
A NEW FOREIGN AND TRADE POLICY STRATEGY REQUIRED
Given all the political and economic upheaval engulfing key traditional allies and institutions, it is important for Ghana and other African countries to reconsider our foreign policy and trade strategies.
While considerable efforts have been made in establishing diplomatic ties with emerging powers like Turkey, not enough has been done to leverage the relationship from an economic standpoint. Turkish investment in Ghana is growing as indicated above, however, the growth is largely due to the attractiveness of Ghana as an investment destination and not necessarily as a result of some targeted strategies by key state agencies responsible for such activities. Furthermore, not enough has been done to create a climate to drive more partnerships between Ghanaian companies and Turkish businesses to foster expansion for job creation. Also, while our exports to Turkey has grown over the years not enough has not been done to maximize the export potential for our local companies into the huge and potentially very lucrative Turkish market. Again, not enough has been done to build alliances with countries like Turkey in key sectors such as Agriculture, Sports and Tourism development. Sectors where Turkey has excelled to their huge economic benefits. We certainly can learn a lot from the Turkish example and adapt it to our own unique circumstances.
Clearly the reason Ghana has not really been able to maximize its relationship with Turkey and other similar emerging powers is because of our passive policy approach to such countries compared to our over concentration on traditional allies.  In order for the Government of Ghana to fulfill its ambitious plans and meet the development expectations of Ghanaians, it has to aggressively open up to all partners with a strategic plan to maximize such relationships.  As has been demonstrated in this missive, Turkey is and can be an even better ally in our development agenda. It's time for Ghana to invest more in this burgeoning relationship.
The writer is an African-Turkey Business and Investment Strategist