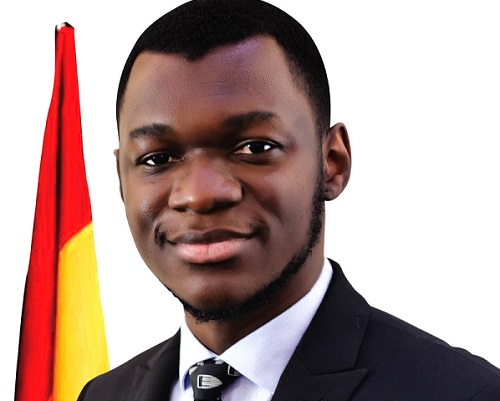 British Prime Minister Theresa May will step down as the leader of the UK Conservative Party effective 7th June. This sets up the country for another Prime Minister likely by the end of July. She throws in the towel after almost 3 years of trying to deliver a BREXIT to a divided people that had voted for it by a slight majority, with a divided parliament within which she now seemingly has a very small number of true allies.
After discussions within the week with certain people (who I now hope are my true allies), one realises that the political climate on the ground in the UK differs from what a Ghanaian entrepreneur might see from my side of the world. Brexit has truly polarised the nation, with some valid arguments whichever way you turn. I can only speak to what I see, on facts made public for all, which is why I keep reminding readers this is an opinion piece, based on facts. And the fact is, many of the traits that people praised Theresa May for when she first took office are the same traits being used to condemn her now.
Theresa May is not a showman, this fact well demonstrated by her literal dance moves on various world stages. She is not known to be in more than a few political cliques. She is stubborn. She is tenacious. And she is known to be committed to delivering what is asked of her. That was her reputation out there. In the mist of all the chaos after the 2016 referendum and the exit of the then Prime Minister shortly after, I remember quite clearly an almost unified political sigh of relief that a new, goal-oriented Prime Minister was at the helm of affairs.
What went wrong for Theresa May
Theresa May has been called a "strategic genius" many times. Her approach was just as expected, as she insisted on day 1 "Brexit means Brexit". I liked hearing her say that, for I translated it as "I'm just gonna do my job". She had her eyes set on one thing and one thing only. While her cocktail of attributes might make for a strong-minded strategic genius, it turns out a campaigning genius might be what would have done the trick.
She has suffered and failed to win over members of her own Conservative Party, losing votes all over the place. Her Brexit deal has been rejected by Parliament three times. Earlier this year, her deal suffered the worst defeat by the biggest margin in the history of the UK Parliament. In her typical "stubborn and tenacious" manner, at some point, she even offered to quit in exchange for support just to make Brexit happen. Then she turned to the leader of the opposition Labour Party to negotiate a way forward and have you met that Jeremy Corbyn? He's another sharp one. He quickly capitalised on May's sudden readiness to bend her will, increased his political stock value at every turn, and left May with a minority government and no viable moves left.
That is why Theresa May is resigning. It's checkmate and she has no moves left. Her proposals for how she wants UK's exit from the European Union have been rejected many times and the next one probable will be. Her own Conservative Party is no longer in support of her leadership. Jeremy Corbyn successfully rallies opposition at every turn. She is polling badly with the public. Her only move left, is to leave the game for another to have a go. After the historic failure of a "strategic genius" to engineer a path to a successful Brexit, like you read earlier, I am beginning to think a campaigning genius is what is needed to lead the UK to a successful Brexit.
The rise and fall of this Prime Minister highlights why Politics is not about who has the best ideas. Politics is an art of compromise. It is mastered by those that realise that the long-term viability of a solution is almost entirely dependent on incorporating workable elements from both sides of the argument. It is about negotiating consensus and cooperation to the nearest unanimity, keeping in mind that you represent not only those that agree with you, but also those that do not.
Theresa May's speech announcing her decision to resign ended with a tearful Prime Minister who has obviously done the best she can with the humongous task of disentangling the United Kingdom from a complicated 46-year relationship with an European Union that is in active disagreement. Did former UK Prime Minister David Cameron know this would happen? Is that why he resigned shortly after the public Brexit vote? In a statement last week, he said he feels "desperately sorry" for Theresa May and he knows "what it feels like when you come to realise that your leadership time has finished". Well put, from a man that asked the public what it wants, got an answer, then told the public he serves "let somebody else give it to you then".
The 2016 British Referendum.
I liked former UK Prime Minister David Cameron. He was witty. He was poised. He was (let's say it as it is) cocky and self-assured and I enjoyed him nonetheless. I actually used to tuned in just to watch David Cameron in the British Parliament clearly running circles around opposition arguments and oh was he fun to watch. I currently comment not on the man's politics and policies, but his repartee and wordplay and that man had plenty.
A referendum is a public vote where any and every one of legal status and voting age can partake. In 2013, he promised a referendum on whether the UK should leave or remain in the EU, a move that he calculated would settle that argument once and for all. He reckoned there was no way the UK would vote to leave the EU. Terms of voter choices were vague, and in retrospect, intentionally binary – Leave or Remain. Cameron had miscalculated the polarising effect the Leave campaigners could have. Remember the Leave bus campaigns? Also, a looming refugee crisis across Europe had made migration and the concept of outside fraternisation a hot topic that accompanied political exasperation.
This referendum to Leave or Remain took place on Thursday 23rd June, 2016. Voter turnout was 71.8% and over 33million people casted their vote to leave or remain in the European Union. Leave won by 51.9% to 48.1%. But that barely settled the argument in my opinion. Because the ensuing question of "what next" is what has been botched up ever since. And one David Cameron resigned shortly after the referendum because he thought he wouldn't be the right "captain that steers our country to its next destination".
Fun Fact: The United Kingdom joined the European Economic Area (EEA) in January 1973. The EEA includes European Union (EU) countries and also Iceland, Norway and Liechtenstein. Twice were the UK denied membership (go figure, right?!) in the 60's by President de Gaulle of France, who feared that UK's entry into Europe's megastate would weaken the voice of France, and also increase America's influence because of the US-UK relationship. After President de Gaulle of France resigned in 1969, UK found a way in.
In 1975 a similar referendum was held on whether UK should stay in the EEC under different terms of entry or leave. The public voted to stay in Europe by 67.2% to 32.8%. So UK remained a member of the European Economic Area, which was back then a primarily economic union. It was not until 1992 that the European Union was officially formed, with UK attaining a membership of the new European Union in 1993.
Farewell, Theresa May.
She was born in Sussex in 1956. She studied at Oxford where she met her husband Philip May. They married in September 1980. She worked in banking before politics. She twice made unsuccessful attempts at winning a seat in Parliament before winning the Maidenhead seat in 1997. During her time in Parliament, she pushed for Tories (members of UK Conservative Party) to change their image, as she found it unfair to her dear Party to be perceived as "the nasty party".
After the 2010 General Election, the Conservatives and Liberal Democrats formed a coalition government, appointing Theresa May as Home Secretary. She was the longest serving Home Secretary since 1892, having kept that job for 6years from 2010 until 2016 when she became the Prime Minister. She has always been recognised as tough, and has always commanded respect. "If you do not change, of your own accord, we, will impose change, on you". And she made such statements emphatically and with those pauses too!
It was no surprise then that she was the favourite candidate for Prime Minister when David Cameron said he'll step down after the referendum. Before Margret Thatcher, many did not expect a lady Prime Minister in their lifetime. Fast forward four decades and Theresa May is, in her own words, "the second female prime minister, but certainly not the last".
Godspeed, Madame Prime Minister… Godspeed!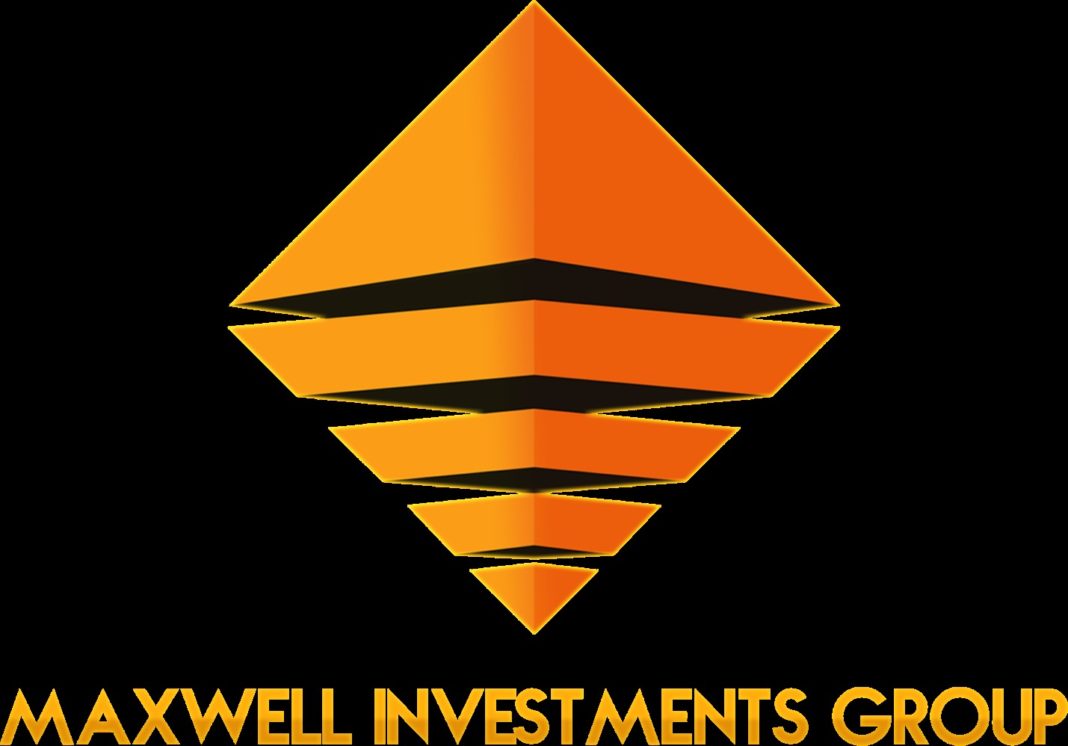 The Writer is the CEO of Maxwell Investments Group, an International Trade and Business Development Solutions Provider. He works with a team of motivated professionals, governed by industry experts with experience spanning over a century. He writes about trending and relevant economic topics, and general perspective pieces.   Facebook:@thisisthemax   Instagram:@thisisthemax   Twitter:@thisisthemax   LinkedIn:/in/thisisthemax   Website: www.maxwellinvestmentsgroup.com   Email: [email protected]   Mobile: 0249993319