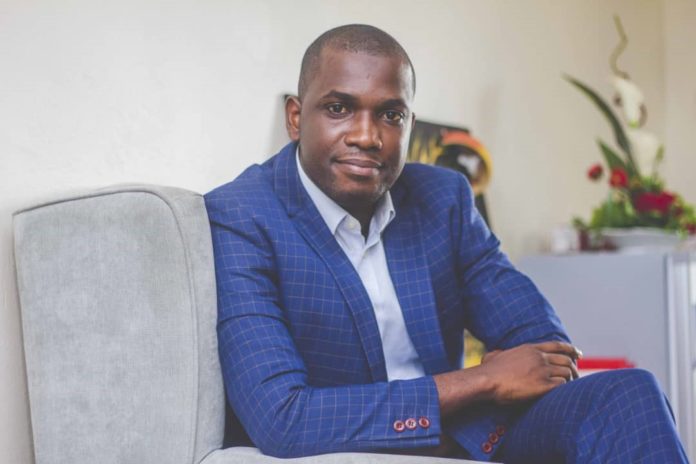 Welcome to another week of financial learning. Today I want to challenge readers to move outside their comfort zone when it comes to wealth creation. I picked this heading from a popular Ghanaian song titled "Chingam" by Sarkodie and Bisa Kdei. The award-winning rapper Sarkodie mentioned that poverty makes one's head like that of the sheep. I have been thinking about this lyric and decided to expand it in this week's write up. First, to be labeled as sheep-headed means to have a simple mind, a mind lacking creativity. It also means to live in poverty!
Poverty is a disease that is contagious! Poverty is infectious and transferrable! Africa has been battling with the poverty phenomenon since the '50s. Many have attributed poverty in Africa to our leaders, others to witchcraft and the latest being to our educational system.
Research by Borgen project found out that half of the African population lives in poverty. These people do not have access to basic human needs, such as nutrition, clean water, shelter and more. 47% of the African population was living on $1.90 or less a day.
Be it as it may, I want to add another dimension to the poverty discussion. African's sheep head poverty is more of a mental problem than our leaders and witches!
If it was not a mental problem, why will we still have the highest birth rate in Africa?
Borgen's project observed that "the average woman living in sub-Saharan Africa gives birth to 5.2 kids in her lifetime. While Africa is globally the poorest continent, it is also home to the highest birth rate". Ordinarily, government aids for children should have supported these figures. However, the reverse is true!
The Ghanaian child is trained with a "weak" mindset that says I always have to depend on the government and family to survive. The Ghanaian child goes through an educational system that makes him or her feel inferior to their counterparts in the western world. We train our children to believe that "elsewhere is better than here".
We train the child to think that maintaining the status quo is the best option for financial liberation.
The major cause of poverty in most developed countries unlike Africa is attitudinal! Laziness breeds poverty in developed countries. Hardworking however mostly breed poverty in Ghana. You find many people working so hard, Monday to Saturday. No Annual leave. No holidays. No time for fun. Sometimes no time for their religious beliefs.
Yet live below the acceptable wealth threshold. Can we, therefore, continue to say such people are lazy? A BIG NO!.
I say it is a mental thing because we are not ready to think outside the box and challenge the normal ways of doing things. Our today is all about technology, innovations, and creativity.
I believe every human has creative traits which are yet to be discovered. You can only make it in life if you discover this creative trait! The identification will lead to developing the trait into a niche and forming a business out of it.
The woman selling plantain at the Kaneshie traffic light has been there for the past 10 years without ever thinking of upgrading that business. When the government decides to expand the road, she will be become unemployed the next day. Even when you approach her with other ways of broadening the business, she will be adamant and go like " this is how I always do it".
"This is how we always do it" has been the bane of this country. Even with my financial channel PATRICK TV GH and publications, you find some people who feel like am wasting my time. When you approach people to help promote the channel, they are reluctant! When you try to bring innovative ideas, those living in their old minds will fight you!
Can you fault them? No! We were trained to believe the notion of handling our own finances. The discussion of financial learning is alien to many. It is seen as the preserve of only the rich. I am not against entertainment but fun-filled programs sell more than educational ones in Ghana? True or False? We all know the answer.
As I always say, many aspire to be rich but few ever attain it. The few who do stand out the day they liberated their minds from the slavery.
We have to start seeing ourselves as being able to accomplish whatever we set our hearts to do. If you want to be an established barber, learn from the best and find your own ways towards your success. If you want to be a great entrepreneur, spend time learning about the greats. Knowing how they started, their environment, their shortfalls and how you can use your environment to make it.
Never allow anyone to shoot down your creative work and proposals. Be determined in the face of obvious opposition.
I will conclude by saying that because poverty is contagious try as much as practicable to only walk with people that you want to be like. People who inspire you to unearth the hidden greatness in you. Do not surround yourself with like-minded friends all in the name of schoolmates and church members. The world is ripe awaiting your explosion. Try as much as possible to learn something new every day be in reading about it or taking up a course.
It is good to be a jack of all trade. Nevertheless, focusing on one thing at a time to make it great is even better. Move outside the sheep head mentality!
I shall return God willing next week to talk on the debate of buying or building a house.
I wish everyone a wonderful and memorable week!
Gratias!!!
My Profile
Patrick Baah Abankwa is a chartered banker with over 5 years experience in main stream banking having worked in various capacities. He is currently at the Branch Manager Position of his institution.
He has been a qualified member of the Chartered Institute of Bankers, Ghana with a good membership standing since the year 2013.
He also holds EMBA and BA from Kwame Nkrumah University of Science, Technology, and the University of Ghana respectively.
Patrick is the originator of the daily epistle dubbed "Savings Tip of the Day" which has been running for over a year on WhatsApp and Facebook.
Patrick has also been teaching on the Topics Savings, Investment and Financial Independence for over 2 years and a research fellow for ILAPI Ghana. He runs a financial channel on Youtube by name "Patrick TV Gh" and has appeared a couple of times on the business segment of TV3 News 360.
Patrick is into youth facilitation and counselling. He can be contacted via baasco2006@gmail.com and or 0243984492.
Follow Patrick on the various platforms for more education:
Facebook: www.facebook.com/PatrickTVGh/
Instagram: @PatrickTVGH