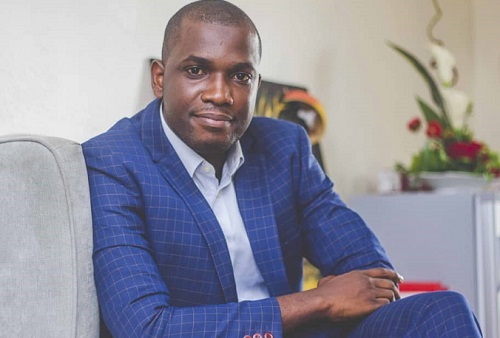 Welcome to another week of financial learning. I wish to conclude the retirement discussion today with deeper insights!
I received a mixed reaction from last week's introduction. Some people felt the pension was enough to enable people to enjoy retirement while others felt otherwise. One thing is however clear: no matter the you stand you take, we need to plan toward our retirement.
Based on the concerns above, I have decided to break the discussion down for a clearer understanding.
Before I do that, I would like us to recap a few pointers from Retirement 101;
Everyone working today can be forced into early retirement by either illness or sudden accident. Thus, you do not always have control over your retirement date
Planning for your retirement starts when you receive your first salary or income. It is however not too late to start a retirement scheme now. That step should be now, and not tomorrow or next month.
There are very good pension and finance houses running effective retirement schemes in Ghana.
Retirement planning, just like savings, is a conscious effort. You cannot put your retirement planning on autopilot. It is good to spend on your kids' education, buy or build a house, start a business. However, the retirement discussion is even more crucial!
When you retire without a proper package for survival, you can be forced to sell that house you built just to survive!!
You cannot go on retirement with all hopes hanging on monthly stipends from your children or family. Chances are that they will also be starting their own family, or engaging in other forms of financial commitments.
You become a burden to them in times like these, as extra support for your deteriorating health will be key now along with feeding, utilities and your "chairman" role of making donations at every family gathering.
When this happens, chances are that they will begin the practice of blocking your calls.
To make us see the chances we are missing now, I want us to critically analyse the retirement wealth plan below;
In the table above, I have set parameters for how much we can start this retirement scheme with, how long we can engage in this continuous step, and how much we can earn at the end of that period – all things being equal.
From the table above, when we decide to save GH¢20 every month for the next 30 years, we are assured of a retirement package of GH¢131, 045.53 at the average rate of 15% per annum.
If we decide to increase the monthly contribution to GH¢200, we are likely to retire as millionaires! This is the great effect of compounding interest.
I believe most of us can even do more than GH¢200 or GH¢400 with the table above.
Perhaps you have just some 10 years to retirement. The table below has not left you out.
You can also start the process and even increase your monthly contribution if you want to hit the million mark as a retirement package. The more enjoyable part of this scheme is the monthly income you will earn with such an amount, should you decide to just invest them in a very safe instrument.
I have positioned the table below to give us a picture of how much you can earn from investing the funds above;
Again, if you strained yourself to invest GH¢20 monthly for the next 30 years, you can retire and earn a cool return of GH¢1,638.07 every month as interest on your investment. You can enjoy this amount until your inevitable death.
A monthly contribution of GH¢400 for the same duration will earn your GH¢32,761.38 every month for the rest of your life. You can decide to make every trip you want with this amount while your principal remains safe.
A key from this table is that no one is left out when it comes to retirement schemes. We have no excuse when it comes to retirement. This scheme goes to businesspersons, employees, and students.
I want to summarize this topic with some few words.
You cannot control what happens tomorrow. Nevertheless, we should at least try to make it comfortable when we happen to find ourselves in that tomorrow.
That comfortability starts with admitting that we are not living just for ourselves but also for the next generation, who will judge us based on how we live our lives today.
Do not scare away your children while on retirement because you failed to tackle the inevitable!
Always talk to a financial expert to guide you with any monetary direction – i.e. investment, retirement, and financial management.
There will always be a reason not to start that retirement plan today. However, the best time to start was yesterday. The next best time is now!!
I will conclude with this quote from Mr. Eric Osei-Abankwa, a tax and pension expert. He said: "We, at every stage of life, navigate through a complex maze of competing daily obligations and priorities; and the issue of retirement is almost always ignored because it is a long-term goal. However, retirement will be a priority at some point in your life, but when the time eventually comes it will be too stressful to be adequately positioned; because you will have run out of time".
I wish everyone a wonderful and memorable week!
Gratias!!!
The writer is a chartered banker with over 5 years' experience in main stream banking having worked in various capacities. He is currently at the Branch Manager Position of his institution.
He has been a qualified member of the Chartered Institute of Bankers, Ghana with a good membership standing since the year 2013.
Patrick has also been teaching on the Topics Savings, Investment and Financial Independence for over 2 years and a research fellow for ILAPI Ghana. He runs a financial channel on Youtube by name "Patrick TV Gh" and has appeared a couple of times on the business segment of TV3 News 360.
Patrick is into youth facilitation and counselling. I can be contacted via baasco2006@gmail.com 
Follow Patrick on the various platforms for more education:
Facebook: www.facebook.com/PatrickTVGh/
Instagram: @PatrickBaah