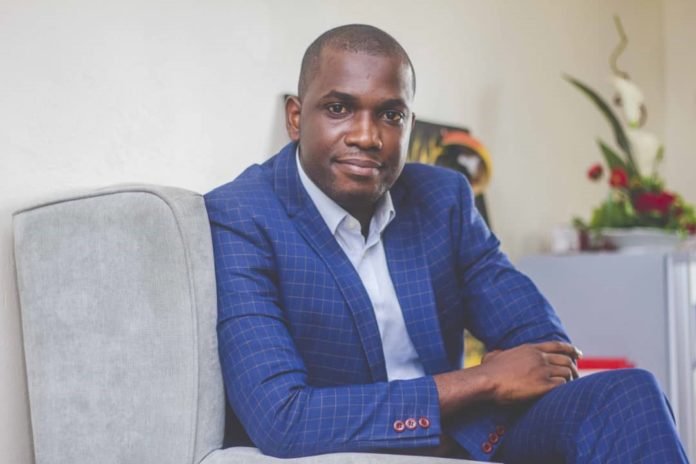 Welcome to another week of financial learning.
Today I want to touch on the retirement debate. For the benefit of emphasis, I will define retirement as the decision to partially or fully leave one's job or profession.
I used the word decision advisedly. Retirement is more well-structured in the formal than in the informal sector. The retirement age in Ghana for most people in the formal sector is 60 years, and averagely between 65 to 75 years in the informal sector. Retirement is a topic many people do not want to hear while working. For some, the talk of retirement sends shocks down their spines due to their ill-preparedness toward it. Others also smile at the mention of it.
I was reading some statistical reports on retirement last week, and deem it necessary to share them today with the rest of the world;
Refinement Network in South Africa reports that almost 90% of South Africans spend more than they earn. They went on to add that close to 58% of South Africans expect to continue working for pay after their formal retirement, mainly due to financial necessities than choice
Another report in America stated that one in three Americans had no retirement savings. 3. PNC Financial Services survey also reports that more than half of Americans are forced into early retirement due to health-related issues and loss of jobs. They further added that 61% of Americans had no retirement plan!
A survey in Ghana also stressed the point that out of the almost 1.4 million people on retirement in Ghana, only 7% of them receive a pension. The question is, how are the remaining 93% surviving?
Medical experts say that the older you become, the longer your prescription will be and the more money you will need to maintain your health.
The above stats are dangerous if not scary for the working class. One may be forced into early retirement due on health grounds or job losses, as seen in the PNC survey. We can also go through the formal working life and retire one day.
But my question today is, how prepared are you for your imminent retirement?
Everyone needs to have a personal and financial plan for retirement.
Personal Plan: This will look at how you want to live your life when you retire. Where do you want to stay, what do you want to do, where do you want to travel, etc.
We need to sit down today and enlist all these retirement plans. The future is more uncertain than the present! So, spend much time thinking about the future as you think about today. Some people say the future will care for itself, hence enjoy today and receive what comes in the future. This idea robs your generation of the fruits of your labour.
Financial plan: The enlisted personal plan sets the tone for this retirement plan. Once you know what to do on retirement, the next stage is to start putting funds down today for that future. So, if you plan on chilling on the shores of Barbados while on retirement, you will know how much you need to put aside now toward that dream.
Retirement is a time of chilling not hard work. Between the ages of 25 to 60 years is the hard-working period. Therefore, while you are working hard now, start that financial commitment. The truth of the matter, again, is that relying solely on social security is risky. It will not be enough to let you live comfortably while on retirement.
Treat retirement as a separate financing entity on your personal budget schedule. You need to set up a retirement fund or scheme today. Visit any of the pension and/or finance houses today to inquire about their retirement packages.
Compare all before taking that decision. The bottom line is starting today, not tomorrow or next month, because your retirement is closer to you than you expect!
The sad part of this discussion is that many young people often say retirement is a later discussion as the future will think about itself. Some even add that "I can die any moment from now, so why should I start a futuristic scheme when I may never enjoy it?" How about if you do not die?
You will not have the strength to work as you are doing today forever. Life will not always go as planned, no matter the quantum of prayers we invest in it. Start envisaging that sweet retirement, travelling around and sitting on that cool beach. As you do that, take that bold step of signing onto a retirement scheme to make monthly contributions.
No matter your age now, you can start a plan. The story is even better if you are very young now! With a good retirement scheme, you can even decide to go on early retirement. Is it possible? Yes, it is. It is all about taking action today after reading this write-up. Procrastination is the thief of time – hence, take that action now!
Imagine contributing GH¢300 every month for the next 25 years into a retirement scheme? That is good returns along with what Social Security will add as a supplement. You can even decide to invest that bulk amount in government Treasury bills and enjoy the interest until your eventual death. I pray we all take that action today. You can send me a mail after reading this write-up if you need directions or knowledge about credible financial companies with good retirement schemes.
I wish everyone a wonderful and memorable week!
Gratias!!!
The writer is a chartered banker with over 5-years of experience in mainstream banking, having worked in various capacities. He is currently in the Branch Manager Position of his institution.
Patrick is the originator of the daily epistle dubbed "Savings Tip of the Day" that has been running for over a year on WhatsApp and Facebook.
Patrick has also been teaching on the Topics Savings, Investment and Financial Independence for over 2 years and is a research fellow for ILAPI Ghana. He runs a financial channel on Youtube by name "Patrick TV Gh" and has appeared a couple of times on the business segment of TV3 News 360.
Patrick is into youth facilitation and counselling, and can be contacted via baasco2006@gmail.com and or 0243984492.
Follow Patrick on the various platforms for more education:
Facebook: www.facebook.com/PatrickTVGh/
Instagram: @PatrickBaah