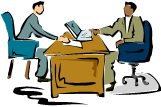 "We should close down the branches. Who needs brick and mortar in this digital age?"
"As for those tellers, they think they are irreplaceable. Let them wallow in their false comfort zone. Their time is up"
"I am always in a hurry. I don't want any human being wasting my time"
"Technology is the new King. I am in charge of my own financial decisions and the machines are awesome!"
"The touch of a button is my thing. What a wonderful world of finance"
"Too much bureaucracy and processes. Banking made easy. We don't need them"
Dear readers, these are a few of some perceptions and thoughts from some bank customers across the globe. Interesting but true. Who do you think make up the majority of these sayings? Young people, students, some middle class and the financially savvy customers.
The Surge in Technological Advancement
Gone are the days when branch banking was a drudgery for staff. Long hours spent on the job to manually balance books at the end of the day, manual referencing of ledgers for every withdrawal, manual counting of huge stacks of physical cash, manual writing of statements, tellers holed up in cubicles, as well as the almighty long and winding queues just to withdraw your own money! Now those times are over. Technology is making banking a mixture of fun, excitement, and guess what……Riskier. Major frauds in traditional banking was through armed attacks and stealing funds through various ways. Now the surge of technology has made the frauds more hi-tech. Someone can sit in another office, hack the banking systems and fraudulently re-channel huge funds into various customer accounts across the bank network and arrange for the funds to be siphoned within a few days? The same applies to cheque cloning of customers, leading to banks being sued by customers for wrongful payments. This is scary! Fortunately, banks are also heating up to fight the bad apples who are abusing the use of advanced technology. Technological advancement is a necessary level that banks have to contend with to be more competitive and relevant, but still treating it with caution.
What is digital banking?
Automation, computerization, followed by the internet has created a massive improvement in service delivery whilst most transactions are performed by the touch of a button. How often do you need to enter the bank branch? Very seldom. Many customers, especially the young customers hardly ever enter their branches. So many people are asking: What is digital banking?
Most people in the banking industry agree that digital banking is the wave of the future. Indeed, in the western world, it is already there. It however seems that the definition of digital banking is still vague. Digital banking often gets confused with mobile banking and online banking, and even omnichannel banking. Just like how the introduction of mobile technology massively disrupted innovation in the banking sector, digital is now doing the same. Banks of all sizes are making sizeable investments in digital initiatives in order to maintain a competitive edge.
Let me quote some extracts from the Financial Brand newsletter,
"The ongoing debate over the future of branches in an increasingly digital banking world just got even more complex. Data from J.D. Power & Associates confirms that consumers that conduct their banking only by digital means are actually the least satisfied of all those surveyed. The most satisfied consumers are those who regularly use branches and also use digital channels.
The findings also reveal that although mid-size financial institutions trail the largest banks in overall satisfaction among consumers under 40, they have stronger branch-satisfaction scores than the largest institutions, which may provide them with an opportunity to improve their competitive position.
Two other findings illustrate the complex and sometimes seemingly contradictory state of retail banking today:
The percentage of consumers now banking digitally continues to rise — yet nearly three quarters continue to use branches along with digital channels.
The biggest banks have a higher percentage of digital-only customers and offer advanced online account opening where customer satisfaction is improving. Yet they fall short in measures of in-person customer experience, where mid-size
In emerging markets, mobile banking has taken over the usage of cheques, payment Orders. Although relatively expensive, the inconvenience of transferring funds at any time of the day without entering a bank has been awesome.  At the end of the day however,  it is all about 'money', and money is emotive. That said, planning for digital initiatives requires more than just the automation of services, but to also take into account the emotional aspect of banking – how do customers feel about money and what do they do with it? Emotional needs must be at the centre of the entire customer experience." Lack of proper education to illiterates about the security aspects of the usage of mobile banking has resulted in many frauds on the mobile wallets of numerous customers, especially the illiterate population. Quite a number of the general populace has got their fingers burnt and vowed not to use the service again. How can we get the best of both worlds?
The Reality Check
Over in the western world, where people speak their own languages and have high literacy levels, and education and communication is done in the same single language, it is very easy to get things developed and easily assimilated. People do not have to learn another language and inculcate new values to be seen to belong. In Ghana and indeed in many developing countries, we have several hurdles to climb to be able to attain the level of banking literacy that calls for ninety percent digitalization of financial intermediation. Let us ask ourselves some basic questions and also ask our Research Institutions to assist:
What is the literacy level in Ghana?
What is the level of banking patronage like?
What percentage of the population patronize "susu" and money lenders vis-à-vis the financial institutions?
What role does micro-finance play in the financial intermediation process?
Why are the micro-finance institutions very heavily patronized?
Have we properly researched into the backgrounds of the various customers to ascertain their needs, wants and habits, to know what is best for them?
What are the risks associated with every type of banking service and product offered on the market, and how are banks ready to mitigate these risks?
Should every bank necessarily have to perform or utilize every aspect of the universal banking license, as against concentrating on niche products for special persons?
Are the bankers themselves trained to be digitally savvy to know and educate customers on the best delivery channels when necessary?
Marketing to the Generations
Let me quote a summary from a paper written by Kayleen Williams and Robert Page titled "Marketing to the Generations", from the "Journal of Behavioral Studies in Business Marketing":
"Many companies are reaching out to multi-generational consumers and trying to understand and gain the attention of these diverse buyers. Each generation has unique expectations, experiences, lifestyles, values, and demographics that influence their buying behaviors. Generational history be it the economy, scientific progress, politics, technology, or social shocks such as assassinations and terrorist attacks has immense impacts on each generation. Multi-generational marketing is appealing to the unique needs of individuals within more than one specific generational group. Marketers need to respond to the trend of multigenerational marketing and branding by adjusting their marketing mixes and strategies accordingly. This means that marketers must understand the six U.S. generations: Pre-Depression Generation, Depression Generation, Baby Boomers, Generation X, Generation Y, and Generation Z. Each of these generations is defined and described in terms of the times in which the generation grew up and the characteristics, lifestyles, and attitudes of each generation. The primary focus of this paper is to describe how to create various marketing strategies appropriate to each generation's characteristics and behaviors, particularly in terms of segmentation, products and services, and communication. Being sensitive to the various generations will help marketers to become more conscious of and responsive to their customers' needs and behaviors".
Before we jump on the bandwagon of full digital banking at all cost, let us pause to do more research into the various generations we have in Ghana, studying their cultures, attitudes, expectations, habits and behaviours, and coin products for them. The illiterate population in Ghana is quite high and so far as such persons continue to patronize banking products and services, let us know what suits them best.
When you read my second book-"MY FRONT DESK EXPERIENCE, A YOUNG BANKER'S STORY", it depicts various habits and mannerisms of customers that front desk persons need to know and appreciate. These risk management and service delivery tips in the book enhance the "feelings business" that is much needed in the face to face banking appreciated by certain groups of customers. Next week, we shall look at the role of branch staff in a digital world considering the types of customers.
TO BE CONTINUED
ABOUT THE AUTHOR
Alberta Quarcoopome is a Fellow of the Institute of Bankers, and CEO of ALKAN Business Consult Ltd. She is the Author of two books: "The 21st Century Bank Teller: A Strategic Partner" and "My Front Desk Experience: A Young Banker's Story". She uses her experience and practical case studies, training young bankers in operational risk management, sales, customer service, banking operations and fraud.
CONTACT
Website www.alkanbiz.com
Email:alberta@alkanbiz.com  or albique@yahoo.com