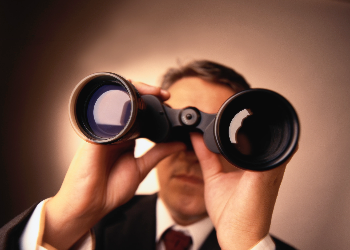 On August 19, 2019, the Bank of Ghana issued a notice to rural and community banks as well as microfinance institutions in the country to comply with minimum paid-up capitals which it earlier announced to them in July 2015. While rural and community banks were to have recapitalised with one million Ghana cedis (GH₵1,000,000) by 31st December, 2017, microfinance institutions had two million Ghana cedis (GH₵2,000,000) to meet by 30th June, 2018. Clearly, from all indications, some institutions have not been compliant. Hence, the recent notice has given a leeway to all institutions in these segments to meet the full requirements by February,28,2020, or be sanctioned. Indeed, it is as a matter of public knowledge that capital is one of the driving forces in the banking business.
Nonetheless, few days after the public notice, the ARB APEX Bank, which is the "mini"-central bank for the Rural and Community Banks (RCBs) had cause to issue a press release in reaction to what it described as a malicious audio message circulating on social media. According to the Bank, the malicious message was purporting that the Bank of Ghana has plans to withdraw operating licences from some rural and community banks. This is at the backdrop of the nerve-wracking challenges we have witnessed in the banking sector over the period. Based on the experiences, one can, therefore, assert that the ARB APEX Bank found it appropriate to urge the public to ignore the malicious message and have a renewed confidence in the rural and community banks' operations.
Even so, if you were a manager or a director of any of the Rural and Community Banks (RCBs) what would you have done differently to keep faith with your stakeholders in the wake of such flurry? I guess you would not sit down with your hands placed in-between your legs to be overtaken by events. As a result, managers of some five rural banks have swiftly or coincidentally put their best feet forward to show to the public that they are a force to reckon with in the country's rural banking space.
Stated Capitals
The shareholders and directors have declared in respect of Nwabiagya Rural Bank (Gh¢2.7million), Kumawuman Rural Bank (Gh¢2.66 million), Sekyere Rural Bank (Gh¢2.1 million), Otuasekan Rural Bank (Gh¢2.37 million) and the Amenfiman Rural Bank (Gh¢ 6 million) as their respective stated capitals which are above the minimum paid-up of Gh¢ 1 million. Their capital positions of the five banks caught my attention vide the online portal of the Business and Financial Times.
The five rural banks did not only disclose their capital positions but also accentuated them with other important variables-quality of their loan books, profitability and deposits. The have also not minced words on their strategic plans for the future. With facts behind the figures, the five banks have won my confidence. It is my fervent hope that they build on their achievements so that the narrative does not change in the future. Their bravado with figures is worth emulating by other ones in good standing to win public confidence, especially of those in their catchment areas.
Development
What's more, the roles of rural and community banks (RCBs) and microfinance institutions in national development cannot be underestimated. They have been supporting many individuals and micro-businesses with credit facilities to turn their lives around. We cannot lose sight of their corporate social responsibilities some of which are in the areas of education and health (portable water). These institutions also occupy a pride of place in the realm of global call for financial inclusions. We, therefore, need to have confidence in their operations with the assurance that they are compliant with regulations while managing the externalities that have direct impact on their operations. Thank you for reading. God bless You!
This script was written by a Chartered Banker with a flair for feature writing. He works for a company which provides financial services. Apart from his work schedules, he edits or proof-reads corporate material for his colleagues, executive managers – including distinguished professionals working in various fields outside Banking. Through this column, his articles feature on third-party online media platforms in Ghana and outside. Email: Kwaku.Anumu@gmail.com