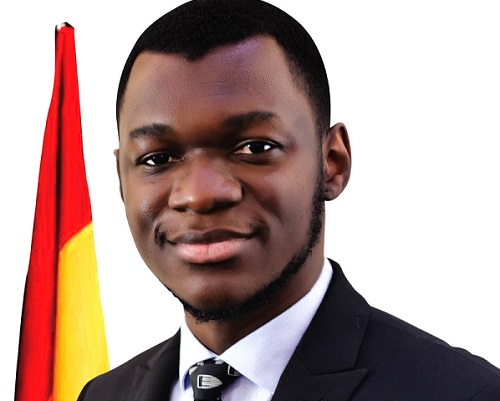 He publicly mocked and criticised Russian President Vladimir Putin in 2015, describing him as "looking a bit like Dobby the House Elf" from Harry Potter, and in the same sentence, "a ruthless and manipulative tyrant".
In 2016, the former London Mayor made comparisons between the EU and Hitler and he's quoted as saying, "Napoleon, Hitler, various people tried this out, and it ends tragically. The EU is an attempt to do this by different methods".
Go as far back as 2007 and you'll find that, in his weekly column in Britain's Daily Telegraph, he endorsed Hillary Clinton in her first presidential bid but also writing that "She's got dyed blonde hair and pouty lips, and a steely blue stare, like a sadistic nurse in a mental hospital."
Says what you will about "Boris", as he's often referred to by the British media and public, but the man has known how to get your attention. And the United Kingdom's attention he now has, to the fullest, along with the rest of the world and beyond.
His full name is Alexander Boris de Pfeffel Johnson.
On Tuesday I sent out a simple text to my wife: Boris won! She wasn't surprised, nor was I. For about seven weeks during his national campaign, Boris had been closing in on his price, unmatched in his poise to win. Nonetheless, we were still somewhat surprised because…
 Boris won!
Without much of a doubt, the UK's Conservative Party last Tuesday announced him winner of the race to replace Theresa May as leader of the Tories. He has been to the Buckingham Palace for audience with Queen Elizabeth II and has been formally appointed as Prime Minister of the United Kingdom.
The conundrum of BREXIT and its optimal execution takes centre stage again with this Prime Minister, as with the last. As with the last, he has taken aim at the EU with guns blazing, not holding back on his promise and assurance to leave the European Union. He reinforces an October 31 deadline and urges all parties to realise that Britain's "national participation in the European Union is coming to an end".
It is worth noting that with BREXIT also comes OPPORTUNITY!
The opportunity for a frontline nation like Britain to drastically reinvent itself, to rapidly realign its chosen priorities and to have the world watching every step presents the chance for the former Empire to demonstrate its agility in manoeuvring the maze of a confounding BREXIT, the success of which will echo to the world the magnitude of the gravitas that the United Kingdom holds on the world stage even when against a megastate like the European Union.
In my headlining article published exactly 8 weeks ago in the Business & Financial Times, I stated that in light of Theresa May's failure to deliver BREXIT, though she has been hailed as a "strategic genius", "it turns out a campaigning genius might be what would have done the trick." I reiterate, say what you can about Boris but he does know a thing or two about pushing an agenda. I curiously anticipate, as do the rest of the world, what will happen next.
A bit about early Boris.
Born in Manhattan's Upper East Side in New York City to British parents on 19 June 1964, he attained dual citizenship when his parents registered his birth with the American authorities and the British Consulate. His father was studying Economics at Columbia University at the time, having married Boris' mother, an artist, a year prior.
Prime Minister Boris Johnson is a descendant from King George II of Great Britain. His ancestry also includes German and French. He was given the middle name "Boris" after a Russian émigré his parents had once met.
His younger sister, Rachel Sabiha Johnson, has said that Boris' childhood ambition was to be "world king".
Boris was Boris even in College and Uni.
Boris attended Eton College, an elite boarding school, where he started adopting the use of his middle name Boris. At home, family called him Al. During his time at Eton College he carved out an image for himself as a witty, sharp-thinking and entertaining chap who easily succeeded seemingly without even trying. He excelled in Classics and English and naturally become editor of the school newspaper, The Eton College Chronicle.
He won a scholarship to read the classics undergraduate course Literae humaniores, nicknamed "greats". After his arrival in 1983, Boris became very popular and well-known at Oxford. Just like David Cameron, Jeremy Hunt, Michael Gove, Nick Boles and William Hague, he is part of a generation of Oxford undergraduates that dominated early 21st century British politics and media. He was president of the Oxford Union debating society.
Post-Uni, Boris was a journalist for The Times and The Daily Telegraph.
Boris resigned after one week of working for management consultancy firm, L.E.K. Consulting. In late 1987, family connections secured him a job as graduate trainee at The Times but that was short-lived. He got fired over a quote he wrote in an article for The Times on the archaeological discovery of Edward II's palace.
Boris bounced back though, moving on over to The Daily Telegraph having known the publication's editor at that time, Max Hastings, through his Oxford University residency. From 1989 to 1994, he reported on the European Commission and was appointed to the publication's Brussels bureau.
He was clearly and loudly not a fan of the European Union then just as he is not a fan of the European Union now.
In 1999, he promised to abandon his political aspirations.
In a deal with the proprietor of The Spectator, Conrad Black, he promised to abandon his political aspirations in exchange for editorship of The Spectator. Yet in 2001, using his celebrity and fame as a springboard amidst massive doubt over his competency, Boris Johnson stood in the 2001 general election as the Conservative candidate for Henley, a Conservative safe seat in Oxfordshire, and won with a majority of 8,500 votes.
Although Boris broke his promise to Conrad Black, he did not dismiss him nor his candidacy because Boris "helped promote the magazine and raise its circulation".
In the 2005 general election, Boris was up for re-election as MP for Henley.
He won, increasing his majority to 12,793. Labour won the election and when the then- Conservative leader stood down, Boris backed David Cameron for the role, for which he was rewarded.
All this while, from 1999 to 2005, Boris had remained the editor of The Spectator. With the coming of a new Chief Executive of the publication, he let go of Boris as editor. To make up for the financial loss, Boris negotiated a deal with The Daily Telegraph that raised his fees for the weekly column he maintained with the publication from £200,000 to £250,000, averaging at £5,000 per column.
Sidenote to the BFT editor: I want a raise ☻.
The popularity of Boris Johnson was still rising with every move he made and every appointment he got. This was all amidst scandals and perils that would normally cripple the ordinary politician in a heartbeat.
Boris is not ordinary, far from that. There were many scandals and setbacks in his journey to being PM but those were very quickly overcome.
In 2008, he was elected Mayor of London.
He has amassed his political power by deploying his celebrity with sometimes provocation, capturing headlines home and abroad. He played a key role in Britain's decision to leave the EU. After the referendum saw the exit of David Cameron, Boris seemed set to succeed him. But he dropped out of the race after a very key ally and fellow Oxford undergraduate, Michael Gove, decided to run against him.
As we know, Theresa May won and she made him Foreign Secretary in 2016. In July 2018, Boris resigned as Foreign Secretary along with Brexit Secretary David Davis over Theresa May's BREXIT strategy.
Fast-forward one year later and Alexander Boris de Pfeffel Johnson is now Prime Minister of United Kingdom.
United States President Donald Trump, in a congratulatory tweet to Boris, called him "British Trump". And many others have made that comparison for they are both very tough with words, be it in kindness or in critique. It's his showdown with his EU that's got many wondering if the can-do, "do-or-die" enthusiasm will reap the desired results going forward.
Boris is different. Here's to hoping for a different yet preferable outcome from his showdown with the European Union and his journey as leader of the United Kingdom!
Hit me up on social media and let's keep the conversation going! I read all the feedback you send me on Twitter, Instagram and Facebook.
Also, feel free to throw at me topics you'd like to read on the Macroeconomic Bulletin.
Have a lovely week!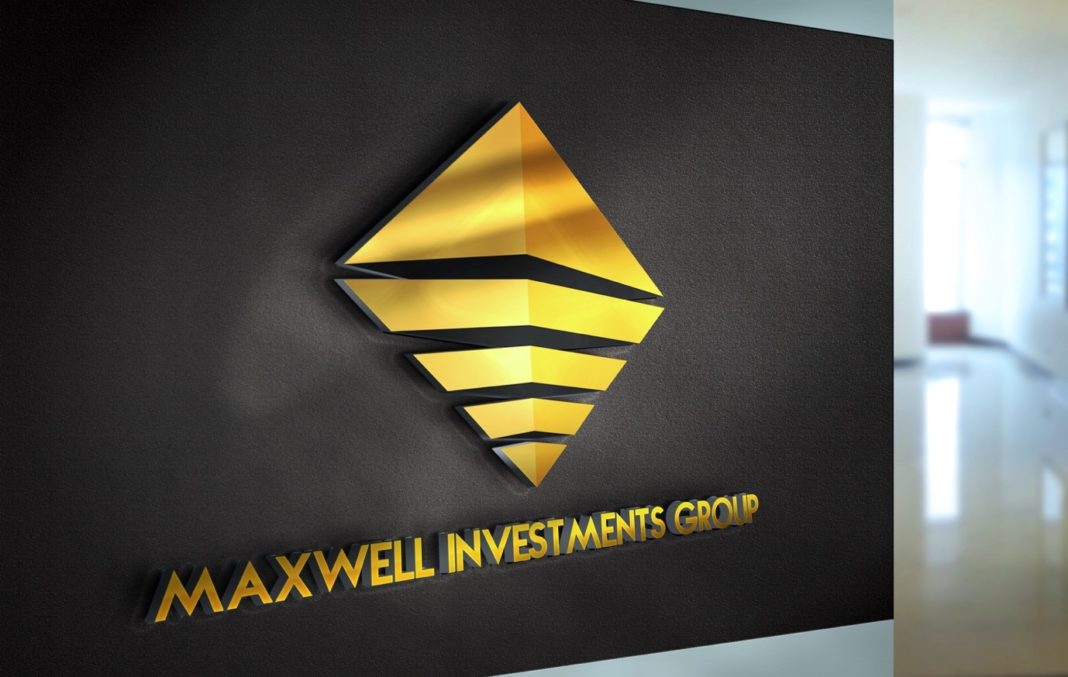 ---
Maxwell Ampong is the Group CEO of Maxwell Investments Group, an International Trade and Business Development Solutions Provider. He is also the Property Investment Consultant for Coldwell Banker Commercial Real Estate Ghana. He works with a team of motivated professionals, governed by industry experts with experience spanning over a century. He writes about trending and relevant economic topics, and general perspective pieces.   Facebook:@thisisthemax   Instagram:@thisisthemax   Twitter:@thisisthemax   LinkedIn:/in/thisisthemax   Website: www.maxwellinvestmentsgroup.com   Email: maxwell@maxwellinvestmentsgroup.com   Mobile: 0249993319